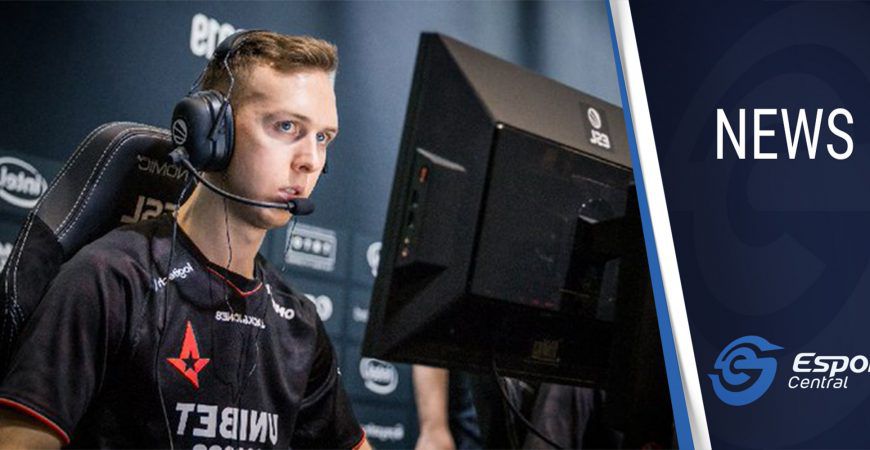 Gla1ve takes a break from Astralis CS:GO team with a sick note
Lukas "Gla1ve" Rossander, is the in-game leader for the Astralis CS:GO squad, a four-time major winner, and a legendary player. Unfortunately, Astralis fans won't be seeing Gla1ve for three months, as he is taking a break due to stress and burnout.
Gla1ve takes a step back
On 19 May, Gla1ve revealed this news to his fans in a TwitLonger post, explaining his decision to step away from competitive CS:GO for three months.
Gla1ve gave a sick note from his doctor to Astralis. This isn't any sort of retirement, as he will be back to compete at the highest level of CS:GO.
Gla1ve explained his break:
"For a longer period of time, I have had symptoms of stress and burnout. My teammates and the Astralis organization have tried many different things to help me out and overcome this. As it's still going on, my doctor and I have decided that I need a break, and yesterday I have given a sick note to Astralis.
The next 3 months I will be using my time to fully rest and then come back to the Astralis team.
I want to say a huge thank you to my teammates and the organization for being so understanding and helpful throughout a situation like this. It can be tough to put health first, but I have found out that it's necessary."
While Gla1ve's in-game leadership, immense skill and determination will certainly be missed by the squad, Astralis has announced a temporary replacement.
In the place of Gla1ve, comes Jakob "JUGi" Hansen, who made his debut in the main Astralis roster on 19 May, during the Dreamhack Spring 2020 against Heroic.
Header image via ESL