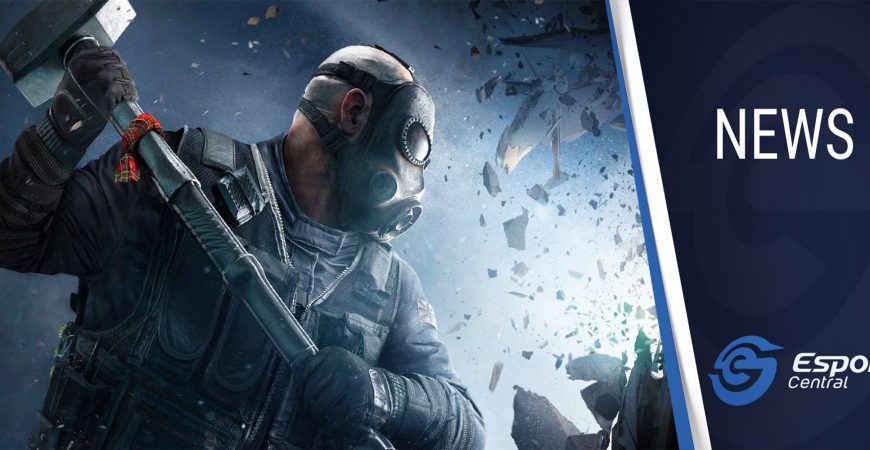 MSI Rainbow Six Siege Brawl Cup announced with R20,000 prize pool
MSI South Africa, in partnership with Mettlestate, has announced the MSI Rainbow Six Siege Brawl Cup, and registrations open up soon. This is the biggest Rainbow Six: Siege tournament in the country with a R20 000 prize pool up for grabs.
MSI Rainbow Six Siege Brawl Cup
Rainbow Six: Siege is very popular in South Africa, and when Mettlestate conducted surveys on what titles local gamers would love to compete in throughout the year, the game was in the top two.
Now, MSI South Africa is working with Mettlestate to bring local gamers the MSI Rainbow Six Siege Brawl Cup. The cup will be carried out in a short format and boasts a prize pool of R20,000. It will be played in a double-elimination bracket, and for those who want to watch the action, the semi-finals and finals will be streamed.
Registrations for the MSI Rainbow Six Siege Brawl Cup opens up on 25 May, at which point you will be able to register on the Mettlestate website. You need to be quick about it, as there will only be 32 spots available.
Charl van Eeden, the Marketing Manager of MSI South Africa, explains:
"As a world-leading gaming brand, we bring the biggest Rainbow Six Siege tournament South Africa has seen to date. As one of the most trusted names in gaming and esports in collaboration with Mettlestate, this tournament gives the local community the opportunity to showcase their skill. Many are called, few are chosen – are you ready to unleash your dragon spirit?"
This information comes from a Press Release. At the time of writing, no additional information about the MSI Rainbow Six Siege Brawl Cup is available. We will keep you updated once we learn more, including where the stream will take place.
Keep up to date with the latest happenings for Mettlestate tournaments by following them on Twitter, and joining their Discord server.
Don't forget to also give MSI South Africa a follow, to stay up to date with new tournament details.
Header image via Ubisoft