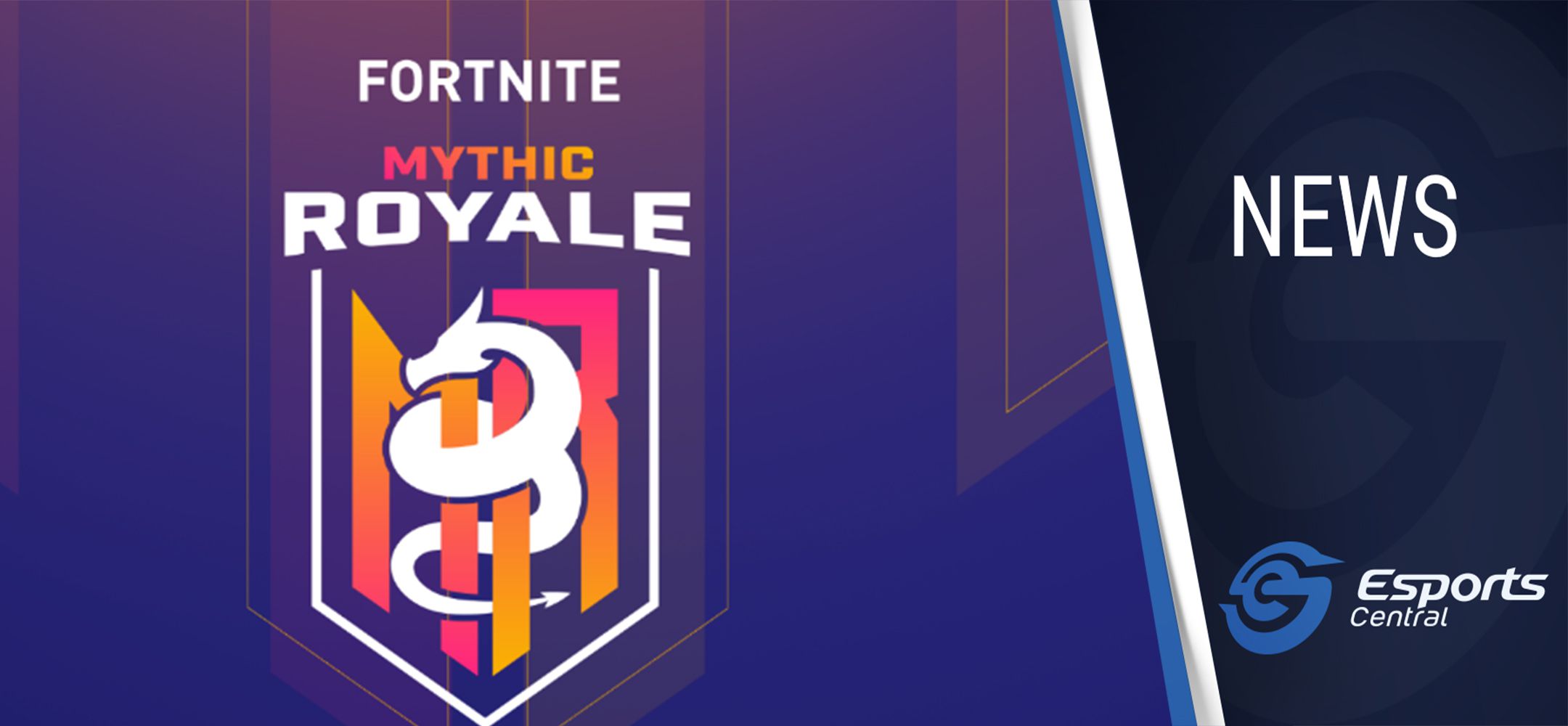 Mythic Royale 2022 Fortnite announced with huge prize pool
South African tournament organizer African Cyber Gaming League (ACGL), in partnership with, MSI, Antec, Redragon, and Crucial, announced the first Mythic Royale Fortnite tournament on 11 May 2022, and it's a big one. Here's what you need to know about Mythic Royale Fortnite coming your way in May and June 2022.
Mythic Royale Fortnite Duos details
The first Mythic Royale featuring Fortnite is a Duos affair open to all platforms. As with every other tournament on ACGL, it is completely free to enter. All you need to do is grab a Duos partner, and head on over to the Mythic page on ACGL to register without delay.
This is a month-long event starting on 22 May 2022. All stages of the Mythic Royale Fortnite Duos, including the qualifiers and the finals, will take place on Sundays at 14:00 SAST. Check out the complete schedule below.
22 May: Qualifier 1
29 May: Qualifier 2
5 June: Qualifier 3
12 June: Qualifier 4
19 June: Final
As mentioned at the start of this article, there's a massive cash prize pool up for grabs. There's a guaranteed R15,000 prize pool, which can be boosted by another R10,000 making it R25,000 in total if community goals are reached. For every community goal, R2,000 will be added to the prize pool. These are active from 11 May to 19 June.
Community Goals:
A social media reach of one million on #MythicRoyale
At least 40 confirmed duos per qualifier
150 Twitter retweets of the announcement video
Over 100 concurrent viewers in a livestream
Over 100 Fortnite matchfinder matches completed
For Mythic Royale, remember that there are also opportunities to win your share of R35,000 in products each month. This is thanks to the giveaways via the Loot system on ACGL, as well as giveaways that will take place via social media and streams.
Remember, for every match completed via the ACGL site, players will get some Embers, which they can use to enter Mythic Loot random giveaways. Each match you complete also counts towards your ACGL Apocalypse Season 1 battle pass for some shiny digital rewards.
As always, if you are interested in local esports action, you should follow ACGL on Twitter, Facebook, as well as join their Discord server. Use the hashtag #MythicRoyale on social media to join the conversation, and help out on the campaign to reach those goals and add even more to the Mythic Royale 2022 Apex Legends tournament.
If you are in the mood to watch some South African Fortnite sports activities take place, then we've got some good news to share. All the action will be streamed live on ACGL's YouTube channel, so don't miss out.
Header image via ACGL.