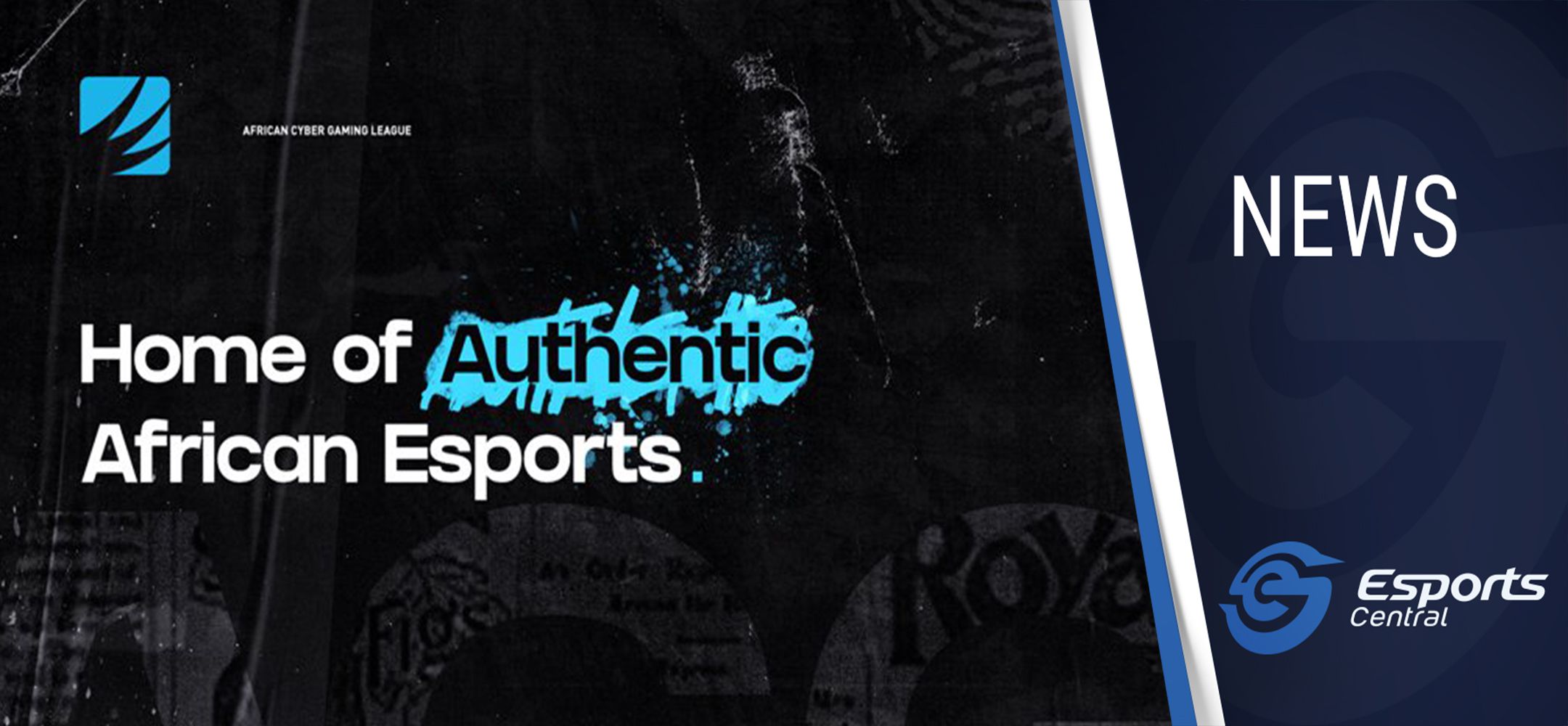 ACGL levels up with Apocalypse Season 1
South African tournament organizer African Cyber Gaming League (ACGL) has never disappointed when it comes to both long-form tournaments, one-day cups and, of course, their ever-growing community of local esports fans. Now, ACGL's Season 1, entitled Apocalypse, is live, featuring a tonne of improvements, more cash cups, and even a Battle Pass system.
ACGL Apocalypse details
In a lengthy post, ACGL outlined all the new additions to their esports platform for local gamers to enjoy. Before we get started, remember that these additions and features are all completely free. First up, is the TLDR version of what's new at ACGL:
A new Battle Pass. Free to all.
Cash up for grabs in all our regular cups.
New Matchfinders with a new Embers wager system.
New map veto system.
Let's start with arguably the most exciting aspect, at least for me. The Battle Pass, which is free for everyone, rewards gamers as they complete more matches, win or lose. They are rewarded with calling cards and avatar kits to customize their experience, and they will also continue to earn Embers.
More ACGL Cash Cups
While there will still be the Cash Cups we've all come to love with prize pools and products thanks to ACGL sponsors and partners, there will also be more Cash Cups for gamers to enjoy on a weekly basis. It all depends on how many players participate.
ACGL explains: "Rather than us dictate to you which of our regular weekly tournaments get cash allocated to them, we've decided it's all on you and your community. For the Apocalypse season, a cash prize pool will kick in for all tournaments once they hit eight confirmed (checked-in) participants. And the more confirmed participants we get, the higher the prize pool. So get your friends and community playing, and you will all be in line to earn more.
Every tournament page will feature the goals applicable and achieved, with prize pools climbing again at sixteen participants, 32 and on. We will be revisiting this system at the beginning of our next season to see if there are any changes or improvements to be made. It will also help us decide on the future of some titles on the ACGL platform."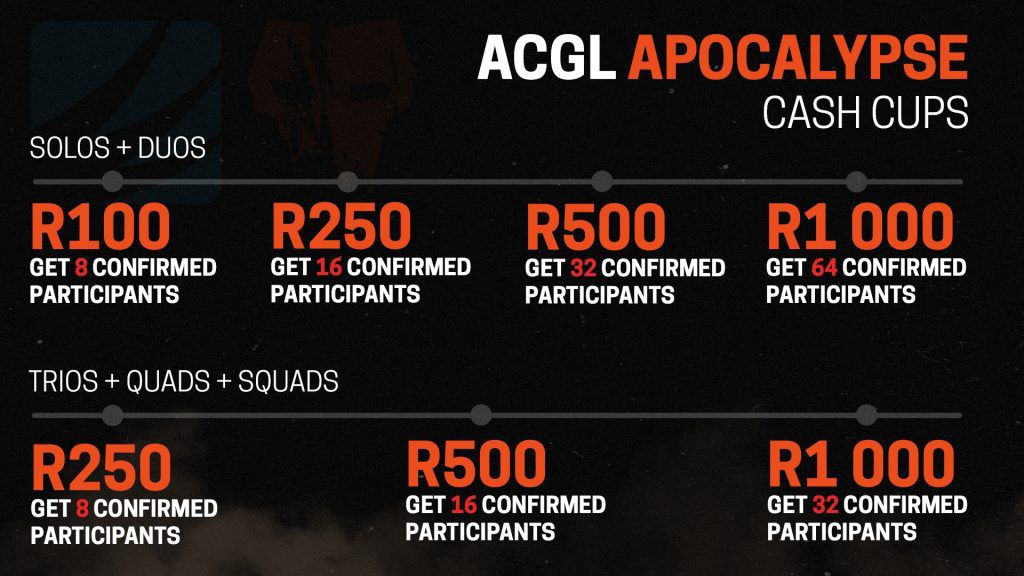 New Matchfinders explained:
"The new Matchfinders allow more flexibility than ever before. You can post a challenge for a time and day that suits you, and define the game, ruleset and format. All available challenges will be listed on the main page, along with some on the site's sidebar. We have however removed the queueing system. However, we have added a social media share button to any challenges. Share publicly and get others to accept your challenge!"
If that isn't exciting enough, there's also an Embers wager system for the new Matchfinders. Players can choose to put some Embers up to compete. Both players need to put up the same amount of Embers and the winner will get them all. In case you didn't know, Embers are earned for doing just about anything on ACGL, and can be used to enter giveaways on the ACGL website.
There's also a new Map Veto system implemented on all ACGL tournaments, where participants can select maps they want to remove in their next match. For those who like to flex a bit, you can now share your ACGL stats on Twitter. Remember to use #ACGLstats.
More will be added and expanded on as future seasons take place, so ACGL Apocalypse is only the beginning, and we can't wait to see what the tournament organizer comes up with next.
You can keep up to date with all their announcements by following ACGL on Twitter and Facebook, as well as joining their Discord server.
Header image via ACGL.