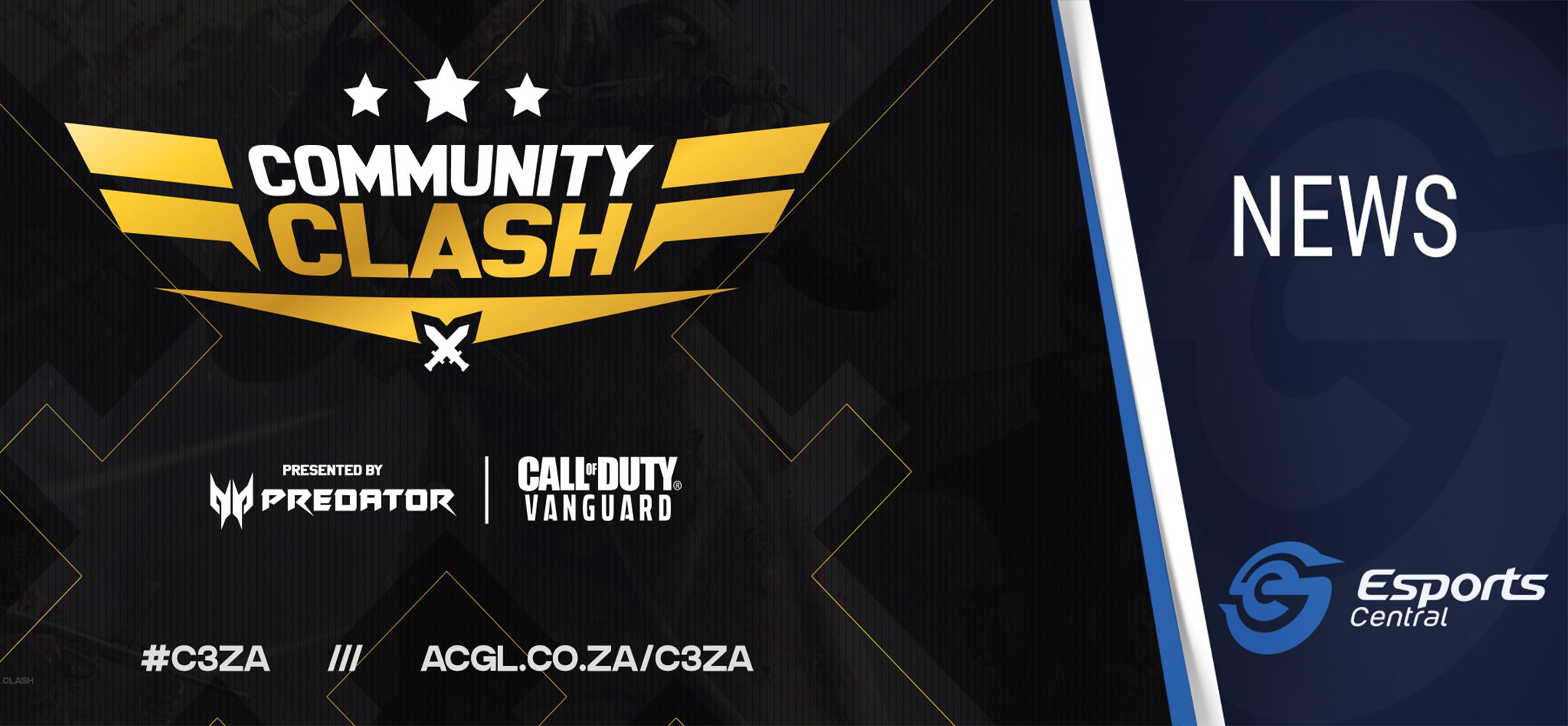 COD Vanguard Community Clash S1 with up to R15,000 prize pool
South African tournament organizer African Cyber Gaming League (ACGL) has announced Call of Duty Community Clash Season 1 for Vanguard, and it is a big one. Thanks to Predator Gaming jumping on board, there's a guaranteed prize pool of R10,000, and another R5,000 could be added thanks to community-driven bonuses. Let's get right into the most important details.
COD Community Clash Season 1 details
First and foremost, ACGL announced this week that it is completely free to enter the COD Vanguard Community Clash Season 1.
Registrations are now open and close on 23 May 2022, so head on over to the C3ZA page on ACGL to find out how it all works, and register for free. Everyone in your team of four (6 if you count two substitutes) needs to be 18 years or older, and everyone needs to play using a controller. If you don't have a team right now, but want to compete, head on over to ACGL's Free Agent listing page.
The Call of Duty Community Clash Season 1 for Vanguard will start off with the group stage late in May 2022, featuring all the teams that have registered. From here, the top eight teams will qualify for the Premier Knockout Cup. These teams will also secure a spot in the Premier Division for Season 2. The rest of the teams that could not qualify for the Premier Knockout Cup will compete in the Contender Knockout Cup.
Tournament schedule:
23 May: Registrations Close and Matches Start.
29 May | 18h00: Default Match Day Week 1.
5 June | 18h00: Default Match Day Week 2.
12 June | 18h00: Default Match Day Week 3.
19 June | 18h00: Default Match Day Week 4.
20 – 25 June: Contender Knockout.
26 June: Premier Knockout.
So let's talk a bit about the prize pool. There's a guaranteed cash prize pool of R10,000. This could increase to R15,000 depending on if community goals increase. There are five community goals. If all five get reached, there will be R1,000 allocated to the Contender Cup.
Premier Knockout Cup (at R10,000):
1st Place: R5,000
2nd Place: R2,500
3rd Place: R1,500
4th Place: R1,000
Community goals (adds R1,000 each):
100 concurrent viewers in a livestream.
Over 20 confirmed teams competing.
Get a social reach of over 750,000 on #C3ZA.
Play 100 Call of Duty Matchfinders (between launch and finals).
100 retweets on the announcement post.
What are you waiting for? Join the Call of Duty Community Clash for Vanguard right away…
As always, if you are interested in local esports action, you should follow ACGL on Twitter, and Facebook, as well as join their Discord server. Use #C3ZA on social media to join the discussion.
Header image via ACGL.