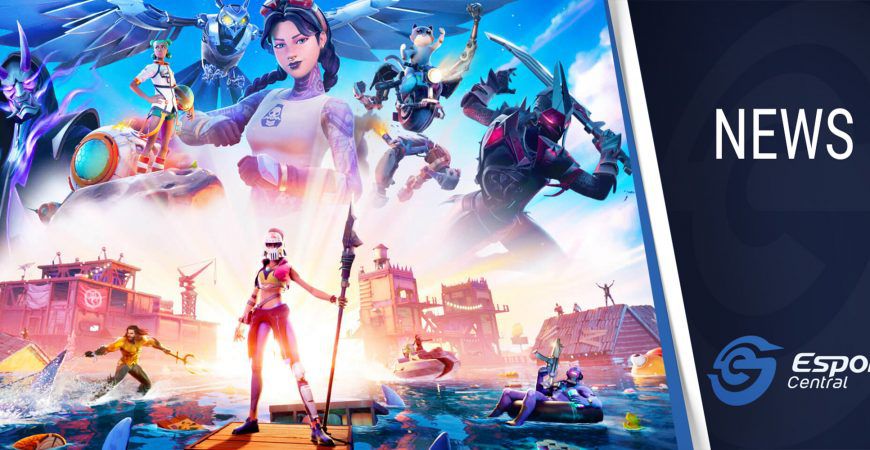 Fortnite Neymar Trio Cup announced with R1,500 prize pool
If you want some great local Fortnite esports action over the weekend of 21 to 23 August, then you can mark your calendars for the Fortnite Neymar Trio Cup. The tournament is named after Bravado Gaming's Fortnite player, Neymar, who is arguably the best player in South Africa.
Neymar Trio Cup details
The Neymar Trio Cup is Elite Pro Series' first-ever featured pro-player cup. It features three parts, ending in a challenge in the finals against Neymar and his teammates, Kareem and Heat.
There will be two qualifiers, and entry into these qualifiers are free. The top 16 teams from each qualifier make their way into the finals, with R1,500 in prize money up for grabs.
Check out the qualifier dates and times below.
Qualifier 1:
Date: 21 August 2020
Time: 18:00 SAST
Qualified Teams: Top 16
Register on the EPS page
Qualifier 2:
Date: 22 August 2020
Time: 16:00 SAST
Qualified Teams: Top 16
Register on the EPS page
The finals, as per the image shared by Elite Pro Series below, kicks off on Sunday, 23 August at 16:00.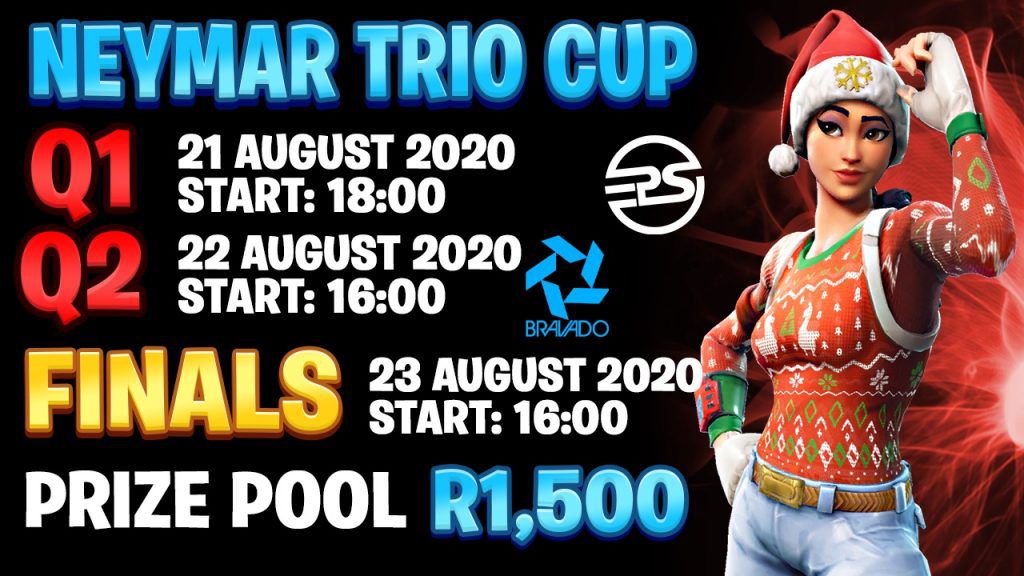 It will definitely be a great Fortnite tournament to join in on, especially with the pro South African Fortnite player Neymar involved.
The finals will feature 33 teams. These include 32 teams from both qualifiers and Neymar's squad.
Those interested in the tournament should join the Elite Pro Series Discord channel, and follow them on Twitter. While you are at it, give Neymar and Bravado Gaming a follow as well.
Header image via Epic Games.