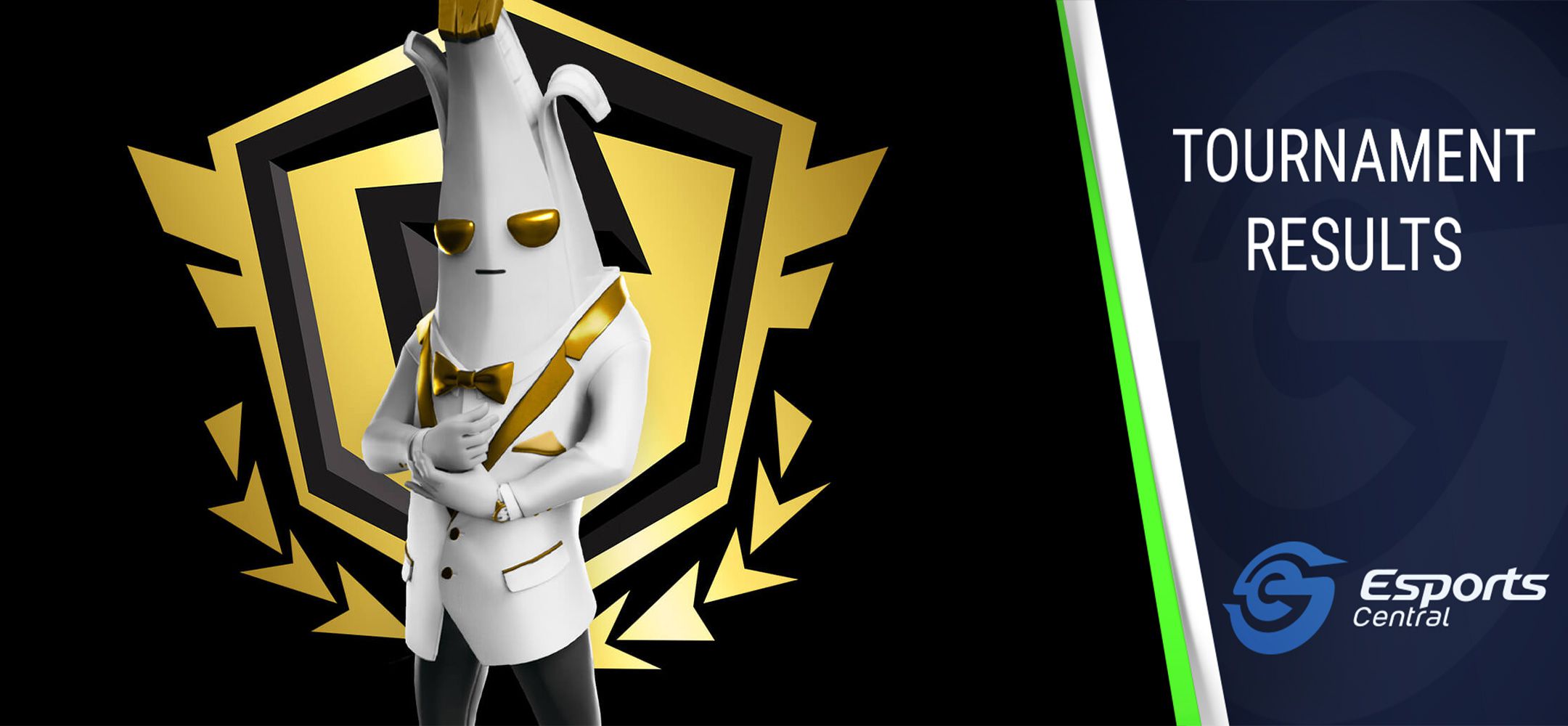 Bravado Gaming's Neymar places 50th at the FNCS Invitational Finals
Wessel Minnie
It is always great to see South African players doing well on the international stage, despite a huge ping disadvantage. Over the weekend, Bravado Gaming's Fortnite player, Neymar, managed to place 50th at the Fortnite Championship Series (FNCS) Invitational Finals.
Neymar at the FNCS finals
Over the past month, Neymar competed in the FNCS Invitational qualifiers for the Middle East regional online tournament.
Despite his 200ms, Neymar managed to qualify for the FNCS Invitational Finals, where he took on some of the top players in the region.
The total tournament prize pool for the FNCS Invitational Finals for the Middle East was $75,000, and Neymar managed to claim $250 of the prize pool, thanks to his 50th place finish.
Bravado Gaming announced Neymar's results on Twitter, stating that:
"What an exceptional achievement despite the high ping. Well done Neymar for placing 50th in the UAE FNCS. Super proud!"
On Twitter, Neymar thanked fans for their support:
"I'm so grateful to have qualified and placed 50th in the ME Solo Grand Finals Considering I'm playing on 200ping. I'll take that $250. Thank you to everyone for all the support"
Check out Neymar's final results for the FNCS Invitational Finals Middle East below: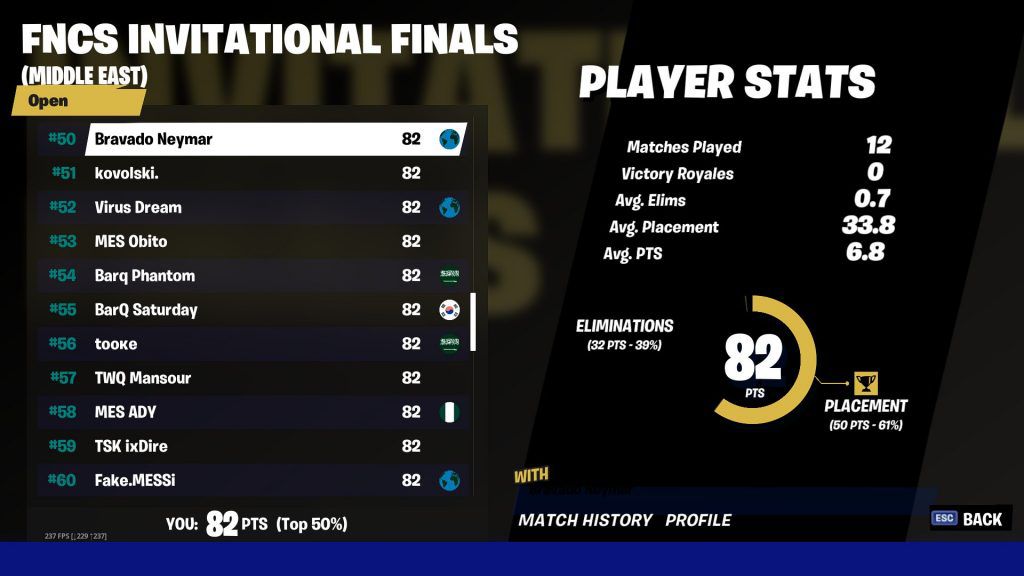 While it isn't a podium finish, considering the latency Neymar had to play with, it is still a very respectable placement. At the current Dollar to Rand exchange rate, his prize money from the tournament is roughly R4,400.
The top 3 placements are the tournament are:
1st place – Kiritokun – Wins $15,000
2nd place – QnDx – Wins $8,000
3rd place – Unit – Wins $7,000
A big congratulations go out to Neymar, who played extremely well against his international opponents. We can't wait to see him compete again.
Header image via Epic Games