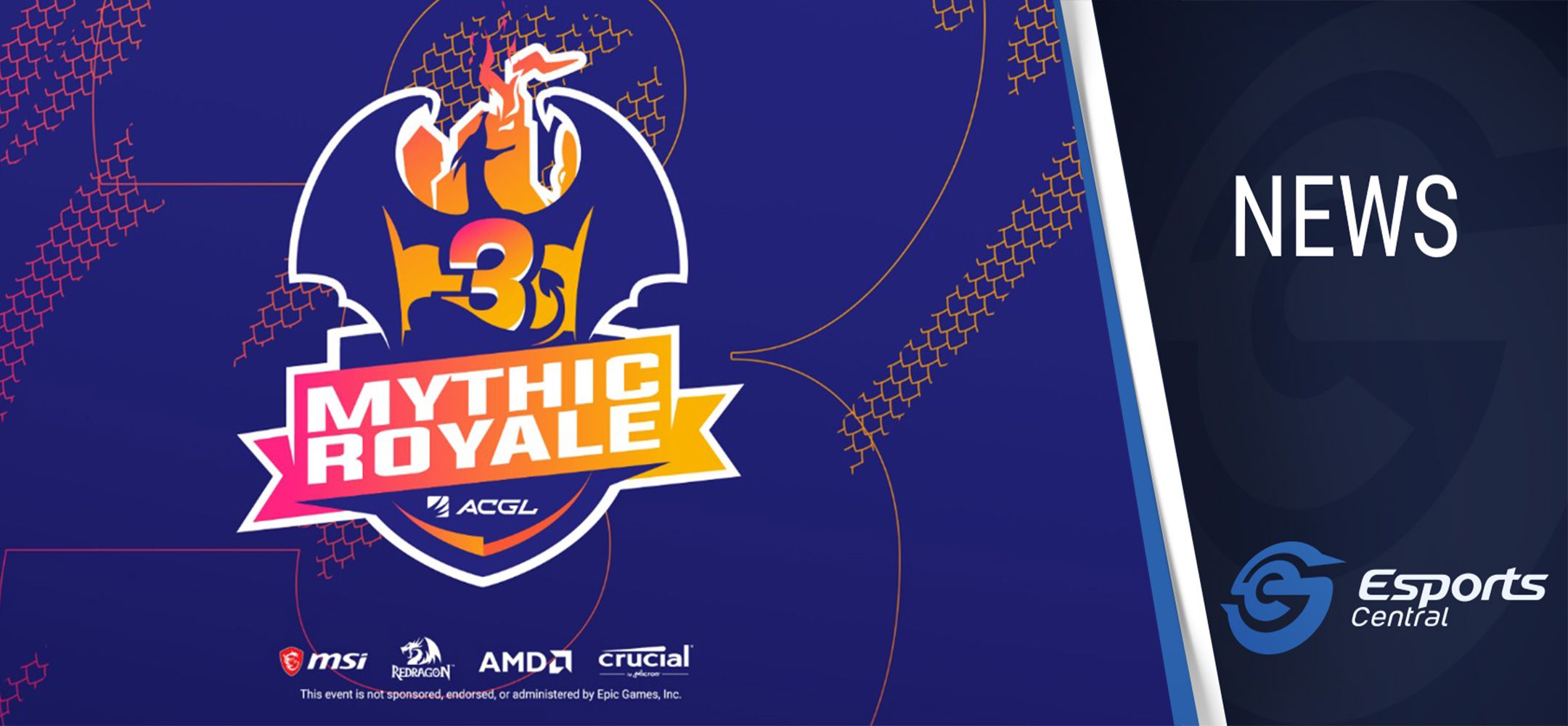 Fortnite Mythic Royale 3 announced – R15,000 prize pool & more to come in 2021
Attention local Fortnite players, the wait is finally over. South African tournament organizer African Cyber Gaming League (ACGL) has announced Mythic Royale 3, and alongside the big tournament running through March and April 2021, have shared some additional plans which sound fantastic for the Fortnite ZA community.
First off, there's a new sponsor joining in for Mythic Royale 3, namely AMD. AMD joins the core sponsors for 2020: MSI, Redragon, and Crucial. This means that for the rest of 2021, South African Fortnite players will have several opportunities to compete for both products and cash via ACGL.
The CEO of Syntech, Craig Nowitz, explains: "With AMD onboard alongside Crucial, MSI, and Redragon, the latest season of the #MythicRoyale will support and reward the local Fortnite community with not only essential
peripherals, but the most advanced components for an incredible gaming experience."
ACGL is also mixing things up a bit from the 2020 format. There will be a two-month tournament cycle in 2021, which will feature a main cash event and more. Sounds great right? Now, let's get to Mythic Royale 3, which will be running through March and April 2021 as the first big tournament.
Mythic Royale 3 details announced
Registrations for Mythic Royale 3 qualifiers are now open. This is a Trios tournament, and registration is completely free of charge. Check out the schedule below for the Mythic Royale 3 main event.
20 March – Qualifier 1
27 March – Qualifier 2
3 April – Qualifier 3
10 April – Qualifier 4
24 April – Finals
Registrations open a week before each qualifier, with the first qualifier's registrations now open.
The finale will be streamed live via the ACGL YouTube channel, so if you don't qualify or you just want to watch some local Fortnite esports action, ACGL has you covered.
Mythic Royale 3 prize pool distribution:
1st place – R7,500
2nd place – R3,000
3rd place – R1,800
4th place – R1,500
5th place – R900
6th place – R300
Mythic Royale is open to players from all platforms, including PC, Consoles and Mobile. Further, ACGL has revealed that throughout 2021, there will be over R50,000 in cash and more up for grabs.
Thought that was all? Well, ACGL and the Fortnite Mythic Royale core sponsors have even more in store for Fortnite fans. Players will be able to compete for cash in regular weekly cups starting on 23 March 2021. These cups will run either on Tuesday nights or Saturday afternoons.
Furthermore, Fortnite matchfinders will also offer incentives in the form of products from the sponsors. Prizes will be awarded to the monthly leaderboard winner, the player who competed in the most matches, and also a random draw winner. These prizes (for March) will include SSD, RAM, PC coolers and more.
Lastly, every match you complete via the ACGL website will reward you with Embers. You can use these Embers to enter Mythic loot random giveaways, providing you with even more chances to win no matter your Fortnite skill level.
Check out the Mythic Royale landing page on ACGL for more. As always, if you are interested in local esports action, you should follow ACGL on Twitter, Facebook, as well as join their Discord server. Use the hashtag #MythicRoyale on social media to join the conversation.
Header image via ACGL.