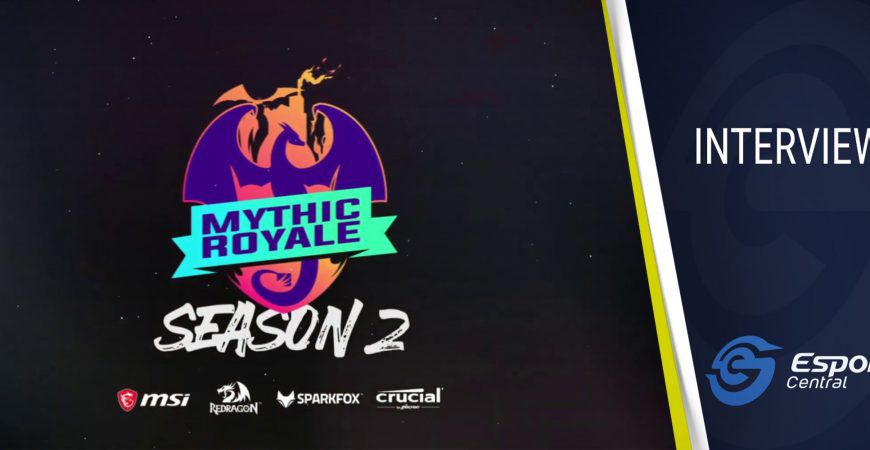 First official use of Fortnite Spectator Mode in Africa – We ask ACGL the important questions
Over the past weekend, on Saturday, 1 August 2020, we saw the Mythic Royale Season 2 July finale take place. The tournament from ACGL, and powered by MSI, Redragon, Sparkfox, and Crucial, was a fantastic one to watch. For South African Fortnite fans, it was truly something special, as the first-ever official use of the Fortnite Spectator Mode in Africa happened.
The R8,000 cash prize pool was awarded across the top five trios. Astra Infinite walked away the winners after a consistent performance throughout the five rounds. For their efforts, they secured R4,000 in cash.
The live stream of the tournament, on ACGL's YouTube channel, saw Nick "HoldenZA" Holden and Dalre "DellasZA" Vermaak cast the first-ever Fortnite Spectator Mode broadcast on the continent. In case you couldn't watch it live, you can catch the entire Mythic Royale July finale on ACGL's YouTube channel.
This is all thanks to the tremendous effort by ACGL. We caught up with ACGL to ask some important questions about the Fortnite Spectator Mode.
ACGL talks usage of Fortnite Spectator Mode
Check out the questions and answers with ACGL regarding the Fortnite Spectator mode below.
Q: How does Spectator Mode work and improve watching Fortnite tournaments?
ACGL explains: "Previously, broadcasting Fortnite required players to stream their point-of-view (POV) unlisted. ACGL (or any other broadcaster) would then grab the most usable view (or views), and switch between them to give spectators the action on a public stream.
However, this method relies on having the players streaming while playing. Often this led to having no usable POV in the final stage of the game if players had been killed. It also relied on the best quality a player could stream at, making for a – at times – lower stream quality.
With this method, the final stages of the match can run the risk of being played without a usable view. Spectators would then have to wait on casters to offer the results as a commentary. With spectator mode, the broadcast can switch between any of the participating players, as well as to a movable camera.
The spectator mode also offers a live and updating leaderboard. Without it, leaderboards and score updates need to be manually updated, which was not always achievable due to lack of player views. The spectator mode also offers a map overview, which allows viewers a greater grasp of the big picture happening with all players.
The spectator mode offers a better viewer experience. The final stages of a round can be fully followed until the Victory Royale is claimed, all at a standard stream quality not affected by player connections."
Q: Why hasn't it been used before? What are constraints on getting access and using it officially?
ACGL answers: "The mode is not publicly available or part of the game. It also took a while before the mode was developed for the official Fortnite tournaments. The application process to make use of the mode is also not publicly listed.
Securing the spectator mode for use means meeting a number of requirements. To start with, the tournament has to completely comply with the (publicly available) tournament guidelines and the Fortnite brand corporate identity.
Additionally, we spent the last few years working on our relationship with Epic Games and meeting a variety of requirements. This all started back in 2018 with the first official Fortnite custom lobby used in Africa at Afresports. The spectator mode is not permanently allocated for use. Each use is based on merit and application."
Q: Where can we watch local Spectator Mode usage next time?
ACGL explains: "The next scheduled live stream of Mythic Royale is on 29 August. The format will be Solos with R3,000 cash up for grabs. Players can start qualifying now – either via the direct custom lobby qualifiers or securing their spot on the Fortnite leaderboard."
Join in on the Mythic Royale Season 2 action
You can start your journey by entering Fortnite Cups, joining a matchfinder on ACGL, and showing your interest for the August Mythic Royale Season 2 finale. The dates for this month's Mythic Royale Season 2 action can be found below.
8 + 14 August:  Mythic Royale Custom Qualifier
28 August: Mythic Royale Challenger Cup
29 August: Mythic Royale Finale
Even if you don't qualify for the finale, or don't make it into the money, there are some fantastic prizes up for grabs with ACGL's Mythic Relic system.
For those interested in some great local esports action, you should follow ACGL on Twitter, Facebook, as well as join their Discord server.
Header image via ACGL.