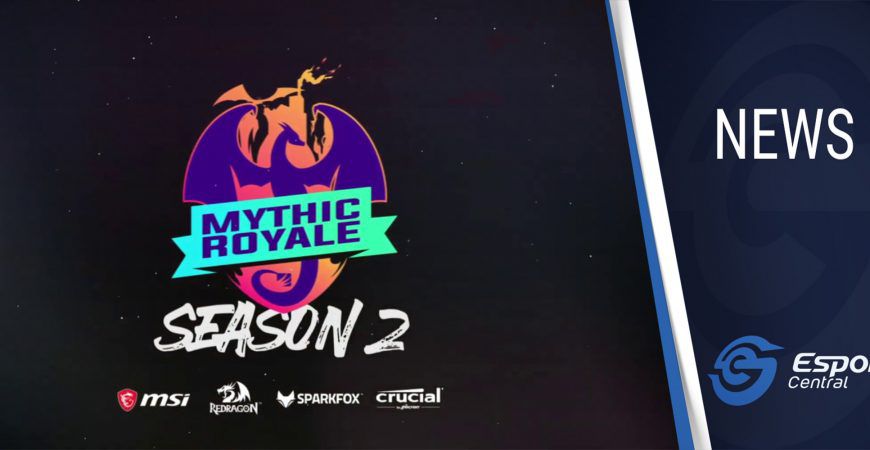 ACGL introduces even more ways to win in Fortnite Mythic Royale Season 2
Not everyone can win a tournament, or even place in the money. If you've been the cannon-fodder of multiple tournaments, never achieving a victory royale, then you might start to get a bit negative about the whole situation. Well, with ACGL's Fortnite Mythic Royale Season 2, even the players are at the bottom of the log now have a chance to win some awesome prizes.
ACGL's Mythic Relic system
ACGL has announced the Mythic Relic system for their massive Fortnite Mythic Royale Season 2 tournament series. Basically, you should play in Fortnite cups and matchfinders on ACGL to earn Mythic Relics. You earn these simply by competing, and you should also show your interest in the monthly cash finale.
ACGL explains how Mythic Relics work:
"Mythic Relics is a reward you earn for simply competing in any of the Mythic Royale Fortnite related activities. You do not need to win to earn it. All you have to do is simply play. The more often you play, the more Mythic Relics you will earn.
Of course, there is no point to earning Mythic Relics if there is no way to use them. And there we have you covered. Over the next five months, the Mythic Royale sponsors will be offering up some amazing products that you can win.
To get in line for prizes valued at well over R40,000, you can use your Mythic Relics to enter the various raffles for each product. You can choose how to spend them too. Spend more on the product you most want, or spread your spend on more products? That is up to you."
So what exactly can you win? Well, there are some amazing prizes up for grabs, which you can check out in the Mythic Loot section of the ACGL website.
New products will be rotated into the raffles every two weeks, including products such as Crucial SSDs, Sparkfox console combos, and Redragon peripherals. It is up to you to choose where to throw your hat (or rather, Mythic Relics) into the ring.
You will also notice one massive prize from MSI, which is a bundle worth roughly R11,000. This bundle includes an MSI GTX 1660 GPU, as well as an MSI MAG241C monitor. This raffle will run over the next five months, until the end of the Fortnite Mythic Royale tournament series.
In short, the only way you won't stand a chance of winning anything is to not participate in the Fortnite cups and Matchfinders over on ACGL.
For those interested in some great local esports action, you should follow ACGL on Twitter, Facebook, as well as join their Discord server.