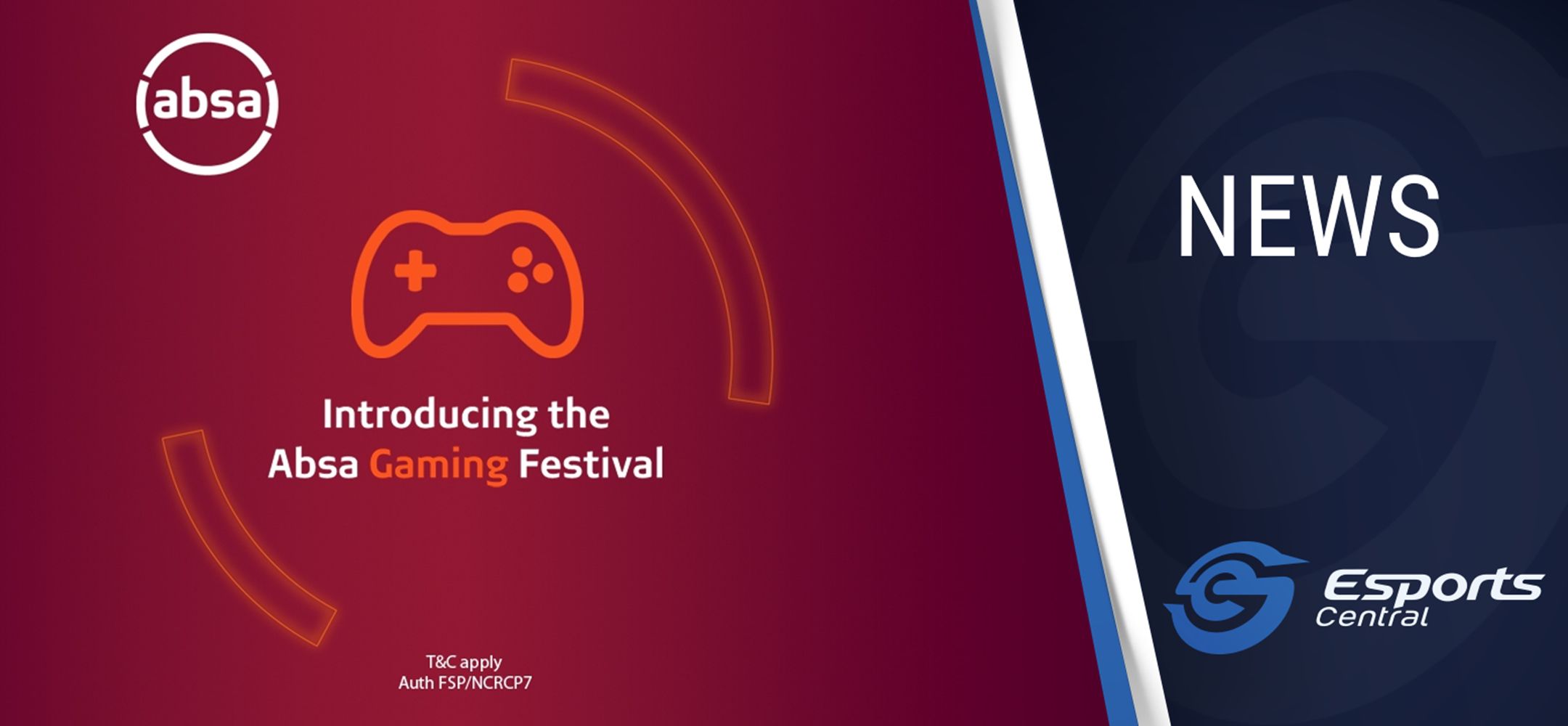 Absa Gaming Festival with over R100,000 in prize money announced
South African tournament organizer African Cyber Gaming League (ACGL), Absa and rAge Expo have partnered up to bring local esports fans another huge event. Enter the Absa Gaming Festival, with multiple esports tournaments for local gamers to compete in, and R100,000 in prize money up for grabs! Excited already? Well, let's dive straight into the details.
Absa Gaming Festival details
There is a total of three esports tournaments taking place during the Absa Gaming Festival. The FIFA 22 and Fortnite Duos tournaments are open to anyone. You can simply head on over to the Absa Gaming page over at ACGL to register for free. Both these tournaments feature a prize pool of R20,000 to fight for.
There will be multiple qualifiers for both of these tournaments, so you have more than one chance to get to the finals and compete for your share of the R20,000 prize pool. Then, there's also going to be an Apex Legends Streamers Series, featuring invited streamers and drafted teams. This tournament will also feature a prize pool of R20,000. Check out the schedule for the Absa Gaming Festival below.
Absa Gaming Festival Fortnite:
Absa Gaming Festival FIFA 22:
Apex Legends Streamer schedule:
6 May: Qualifier One
13 May: Qualifier Two
20 May: Final
More information will be shared about the Apex Legends Streamer Series in due time. That's R60,000 so far, but there's more! There will be giveaways from Absa Rewards "valued at over R50,000".
Gamers will also be able to participate in the "Best Plays" competition by submitting their "most memorable gaming moments and stand to win prizes." As per a Press Release, learn a bit more about the Absa Gaming Festival via quotes in the next section.
About Absa Gaming Festival
"In line with our efforts to get closer to our customers, colleagues and communities (including the gaming community), Absa is proud to be partnering with rAge Expo and ACGL to host the inaugural Absa Gaming Festival," says Christine Wu, Managing Executive for Customer Value Management at Absa Retail and Business Bank. "The sponsorship underscores our commitment to embracing digital innovation and future-fit technologies while also ensuring that we find original ways to connect individuals to communities."
Michael James, Project Director at rAge Expo says, "Having a brand like Absa take esports and gaming seriously is always good news for gamers and the overall positive growth of the industry. They've put up some decent prize money and partnered with the best in the business to bring the local gaming community something fun and exciting. We're proud to be working with such a forward-thinking and adaptable company, and I can tell you this is just the beginning."
Nick Holden, Co-Founder and Director at ACGL adds, "Get those wallets open and get ready to change your bank because Absa has arrived with the Absa Gaming Festival. Clearly, we're excited about it and we can't wait to be your esports hosts for the competition. We couldn't be happier to partner with our gaming friends at rAge Expo – we've missed them so much and know you have too. As for Absa, all I can say is welcome to gaming and lets get ready to unpause this session, as a new player has entered the arena!"
You can keep up to date with all their announcements by following ACGL on Twitter and Facebook, as well as joining their Discord server.
Header image via ACGL / Absa / rAge Expo.