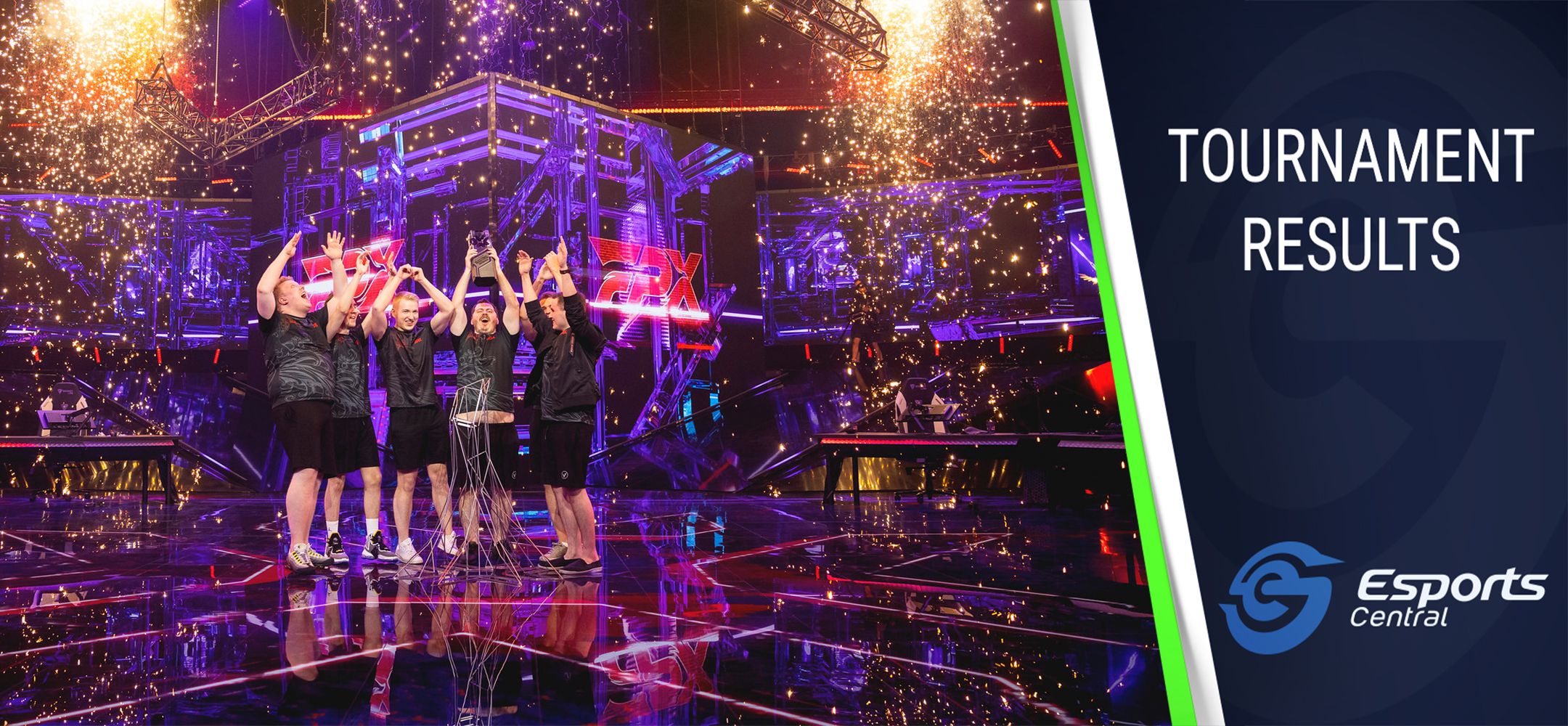 VCT 2022 Stage 2 Masters Copenhagen results – FPX's insane LB run
In April this year, OpTic Gaming swept LOUD under the rug to win the VCT 2022 Stage 1 Masters Reykjavík. Valorant esports fans were treated to the Valorant Champions Tour (VCT) 2022 Stage 2 Masters Copenhagen this past weekend. Here's what went down and which team came out on top.
VCT 2022 Stage 2 Masters Copenhagen results
12 of the best Valorant esports teams in the world competed in this offline event in Iceland, fighting for their share of the $650,000 prize pool. At the current Dollar to Rand exchange rate, that's roughly R10.8 million.
During the group stage, we saw Guild Esports take the first spot in Group A, with Masters Reykjavík champions OpTic Gaming in second place. DRX topped Group B, with FunPlus Phoenix claiming second place.
In the double-elimination bracket playoffs, featuring eight teams, we saw FunPlus Pheonix get knocked down to the lower bracket by Fnatic in the first round. What transpired next might just be one of, if not the greatest lower-bracket runs in Valorant esports history.
FunPlus Pheonix took down Guild Esports 2-1, followed by a clean 2-0 against DRX. The team then reverse-swept Fnatic to take revenge and beat OpTic Gaming 3-1 to make it to the grand finals of VCT 2022 Stage 2 Masters Copenhagen in style.
FunPlus Pheonix took on Paper Rex in the grand final and got off to a quick start with a dominating 13-3 performance on Bind. Paper Rex fought back and took Icebox 13-7. As the back-and-forth continued, FunPlus Pheonix won Fracture 13-7, and Paper Rex won Haven 13-7.
This set up the grand final for a fifth and final deciding map. On the final map, Breeze, FunPlus Phoenix completed their magnificent lower-bracket run by beating Paper Rex 13-9. With the win, FunPlus Pheonix became the VCT 2022 Stage 2 Masters Copenhagen champions.
For their win, FunPlus Pheonix walks away with $200,000 and 1,000 VCT points. Congratulations to the talented players for securing this victory with such an amazing run.
Header image via FunPlus Phoenix.