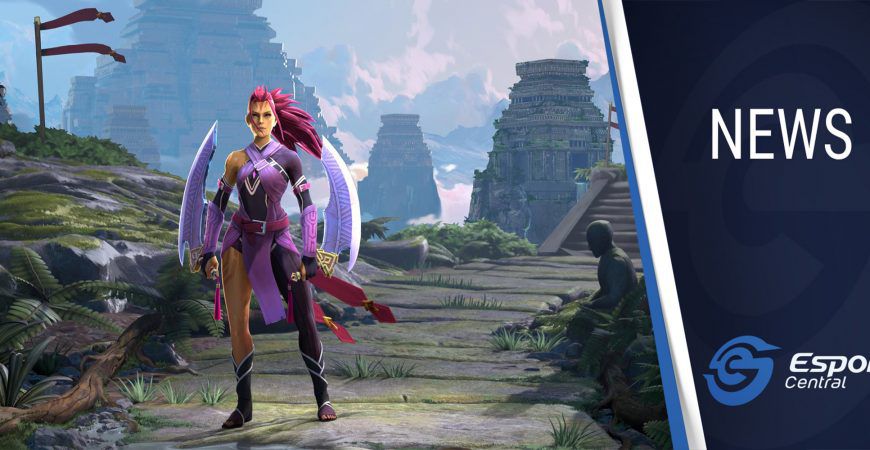 Dota 2 Battle Pass female Anti-Mage persona released and some fans aren't happy
The female Anti-Mage persona has arrived with the latest Dota 2 update for Battle Pass owners level 305 and above. It is called Disciple's Path, featuring a new model, animations, and custom voice lines. However, the community isn't exactly happy with it.
Disciple's Path and community reaction
While not everyone has a problem with the female Anti-Mage persona, some definitely do. The persona released on 11 July 2020 and is being met with criticism from many fans.
Disciple's Path includes the following:
All-new model: This persona completely replaces the original model and character for Anti-Mage with his young disciple, Wei, who begins her own journey to rid the world of magic.
All-new animations: Wei is a loyal disciple, but her journey is her own. She has a completely new set of animations to help show the more arcane-indulgent creatures of the world that their time on this plane grows short.
Custom Hero Assets: Includes all-new Hero Portrait, Topbar Portrait, and a Minimap Icon.
Voice lines: Includes over 900 new persona-exclusive voice lines.
Reddit threads, however, are full of complaints. While some like the new persona, others think it simply isn't good enough, asking for a rework, and ambient effects, amongst other things.
The legendary Jonathan "Loda" Berg even chimed in, stating on Twitter:
"New AM persona is a beast. Wouldn't want to meet her alone in a dark alley Makes the original look nice."
It remains to be seen if Valve will take community feedback into consideration, possibly adding an alternative style or more effects as requested by some players.
Header image via Valve.