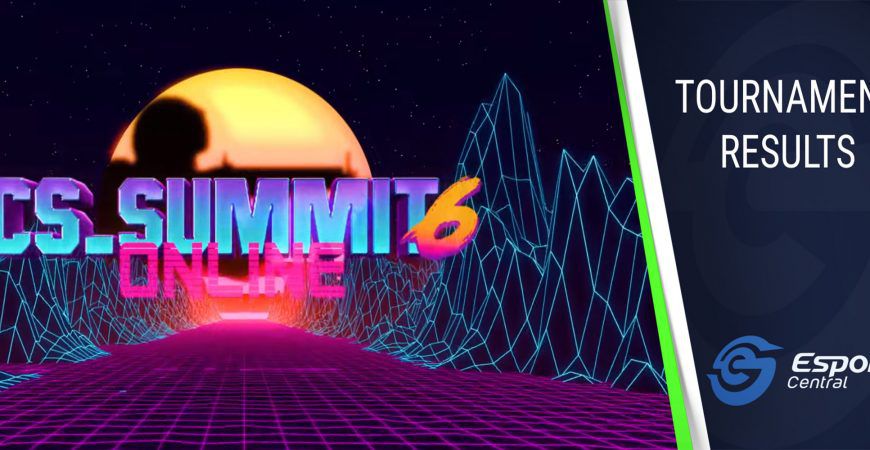 Cloud9 qualifies for Stage 2 of cs_Summit 6
The next big CS:GO tournament South Africans shouldn't miss out on watching is cs_Summit 6, which has now entered Stage 2. Cloud9, with two South African players and a coach, is competing in the tournament, and they've secured their spot in Stage 2.
Cloud9 at cs_Summit 6
The Cloud9 squad is looking great, recently finishing in fourth place at DreamHack Masters Spring 2020 North America. Since then, they have been competing at cs_Summit 6, in Stage 1 of the tournament.
Cloud9 fought through the Stage 1 bracket, beating both NE Whalers and Yeah Gaming 2-0 to qualify for Stage 2. While the matches where relatively close, it was great to see the squad pull together, especially on the final map against Yeh Gaming, where Cloud9 managed to win 28-26.
cs_Summit 6 Stage 2 will run from 24 to 28 June, where Cloud9 will compete in the group stage against top North American CS:GO teams.
We hope to see the Cloud9 CS:GO team finish in the top two of their group (B), which means moving to the third and final stage.
Group B teams:
100 Thieves
Cloud9
Chaos Esports Club
Gen.G Esports
The cs_Summit 6 tournament has a prize pool of $75,000 up for grabs during Stage 3, which will take place from 30 June to 5 July. That's nearly R1.3 million at the current Dollar to Rand exchange rate.
You can show your support by watching the team compete on the BTS CS:GO Twitch.tv channel. Their first match is against Gen.G Esports, which takes place on 26 June at 00:00 SAST, so set those alarms.
Check out some highlights of Cloud9 at cs_Summit 6 stage one below.
Header image via Beyond the Summit