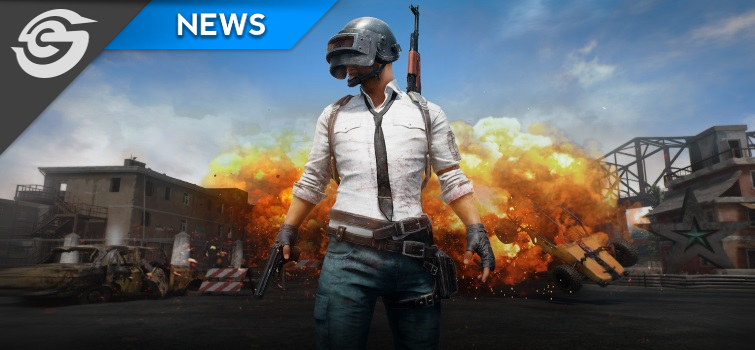 An overview of the South African PUBG scene
Matthew 'HAzE' Stott
Over the years South Africa has developed a substantial esports scene, creating the opportunity for new games to enter the market and encourage growth by appealing to a larger audience. PLAYERUNKNOWN'S BATTLEGROUND (PUBG) certainly fulfilled that prophecy by taking the world by storm when it was released into early access in early 2017.
PUBG and esports
The overwhelming popularity of the game was not the only major surprise. Bluehole Studio unintentionally also created a competitive title. Originally the target was the massive market of casual gamers, PUBG  didn't cater for this unforeseen audience. This lead to a range of complications for tournament organisers when attempting to capture the game live. Major aspects of the game required overhaul and significant changes had to be made to the observing system and the graphic user interface to give insight into the game and players' current dynamic.
However, this did not dampen the spirits of the local community. In fact it wasn't long after the game's release that the natural process of evolving into a potentially competitive title began to emerge. Players started establishing names for themselves and initial developmental teams arose. Now, they just needed an opportunity to regularly play competitively. Orena has gone on to create this platform by hosting Scrim Sessions which has now entered its 3rd season. Scrim Sessions are one evening a week in which 3 games are played in FPP SQUAD mode, after which data is recorded and new standings are determined. This attracted local powerhouse MGOs such as Aperture Gaming, Vinco, Big 5 Esports, and White Rabbit Gaming to the newly emerging PUBG scene.
The spectator issues have also done little to discourage growth in the competitive scene. Tournaments abroad such as IEM Oakland and Gamescom have received huge amounts of attention with tens of thousands of spectators tuning in. Locally, Luca Tucconi's Orena has also been hosting a variety of PUBG leagues and competitions, of which the TAKEALOT PUBG BATTLEROYALE the most notable. GAC LAN has been another foundation for PUBG tournaments, with an array of hardware being awarded as top prizes.
PUBG in South Africa and beyond
The TAKEALOT PUBG BATTLEROYALE was a platform for amateur players to get involved with the competitive scene. As this was a SOLO FPP tournament, which received in the region of 600 registrations, teams were not a prerequisite. The competition therefore didn't limit itself to only established players. Going forward, there is a large appeal for a team based leagues or tournaments where the Squad aspect of PUBG will be the main focus. This allows for a far greater depth of tactical gameplay.
Locally, the next major accomplishment the scene is looking to achieve is cash prizes for leagues and tournaments. This is what defines a game competitively and how sustainable it will be as a long term esports title. There's no doubt that cash prizes would up the ante in a competitive environment by incentivising a player's desire to win, while increasing interest from a spectator's perspective. The gap that needs to be bridged, like any esport, is the return on investment for the sponsors. This is brought in through channels of exposure and interaction.
PUBG is certainly a game with a very high entertainment level for players and spectators alike. The recent StarSeries i-League PUBG tournament received a whopping 17.5 million views over the course of a weekend. However, much like Dota 2, these viewer numbers are largely based on Chinese audiences. Naturally games with a high ceiling for entertainment appeal to the lucrative streaming industry. Personalities like Shroud and Dr. DisRespect play an integral part in a game's longevity. They also have the ability to bring unlikely audiences together based on their charisma alone. This is a department in which South Africa is gifted, with the likes of Nianfo, Pacman10154,  BISH, damasta9, and SoDa consistently creating entertaining content.
Where to next?
Due to our geographical location, we are forced to compete on international servers. The Western European servers are the most suitable, but 200 ping is the norm. There have even been cases where a local team has qualified for an international event to be later disqualified based on the fact that they were competing from home soil. Adding insult to injury, when PUBG Corp. announced their first official PUBG tournament only a single team from the North Africa region would be included in the tournament, leaving the rest of Africa out in the cold.
The PUBG community in South Africa, though not gigantic, has a genuine comradery with those involved. They all share a common goal of developing the scene. Considering that our opportunities are limited, it will require a collective effort from all corners to transform this great potential into a long lasting reality.