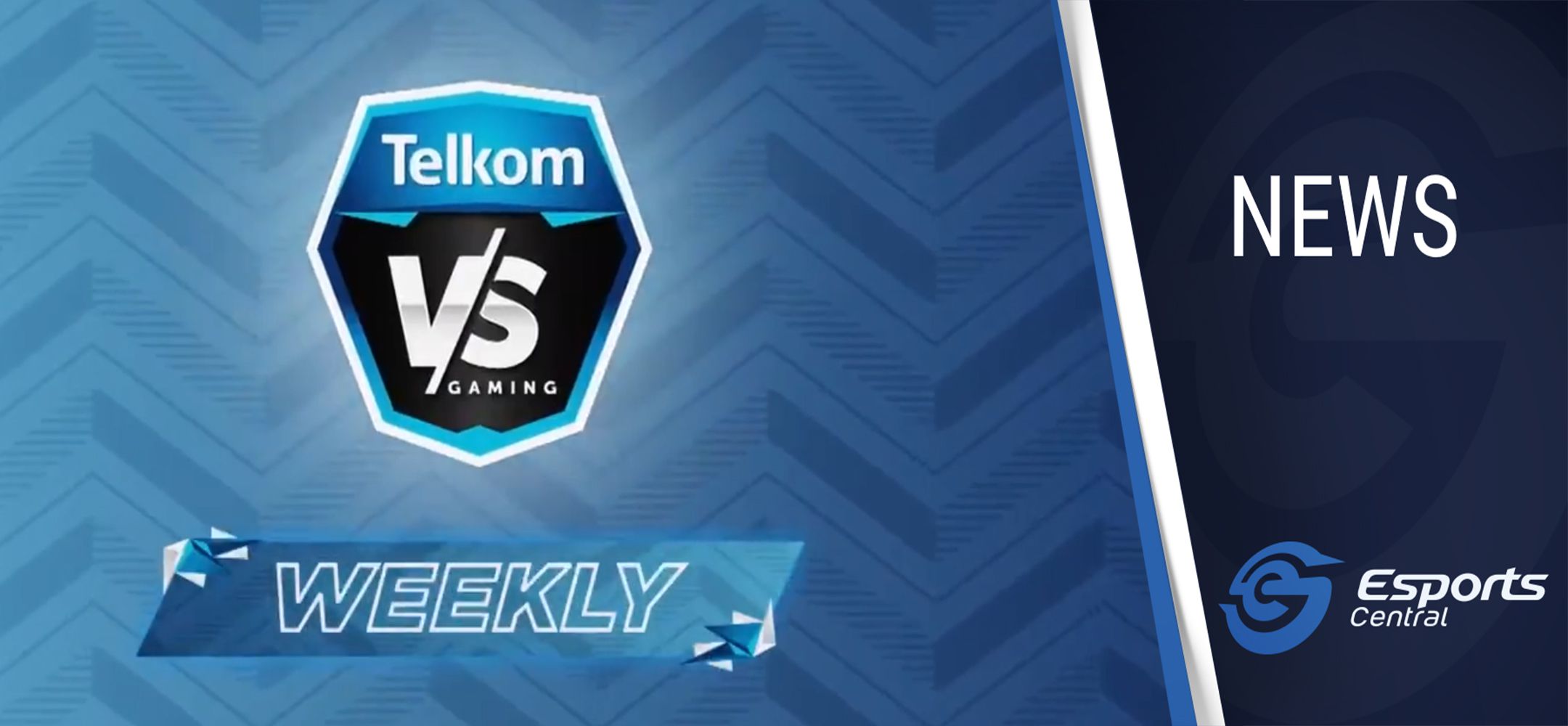 Watch VS Gaming Weekly on SABC or TelkomONE
South African esports and gaming fans can watch the VS Gaming Weekly show on SABC or TelkomONE. This is South Africa's first free-to-air gaming show, which airs every Wednesday at 17:30 on SABC 3 and TelkomONE. Here's what you need to know.
VS Gaming Weekly details
In case you can't watch it on Wednesdays at 17:30 SAST, then you will be happy to know it repeats every Wednesday at 23:00 on SABC. Then again on Friday at 22:00 on SABC Sport, and Saturday at 11:00 on SABC Sport. With so many options, there's no excuse not to watch it!
VS Gaming Weekly is described as: "The show, which comes as a result of the continued rise in popularity in Esports, will make it possible for viewers to follow their favourite gamers and keep up with developments in the world of Esports and gaming. It will also expose the world of professional gaming to a bigger local audience than ever before."
The VS Gaming Weekly show is hosted by George Mnguni aka "Okay Wasabi" and Sibu Mpanza.
Robert Hart explains: "We have witnessed a massive rise in interest in gaming and Esports across the globe in recent years and our belief was that it was always a matter of time before we saw a similar boom take place in South Africa. Our hope is that VS Gaming Weekly will become a catalyst to a major rise in interest in local gaming and that it will illustrate to the country the amazing local Esports talent. I would like to thank our partners Telkom and SABC for helping to make this a reality and urge all of South Africa to check out the show and learn just how exciting Esports and gaming can be."
So what exactly can you expect to see? Who will be on the show, and which guest stars can you look forward to seeing? Well, a Press Release sent to use explains the content viewers can expect.
VS Gaming Weekly content:
"VS Gaming Weekly will bring the viewer an intimate look at players and teams that compete in the VS Gaming league and Esports scene as well as deeper insights from the VS Gaming Masters for CS:GO and Rocket League. Viewers will also be exposed to the latest in gaming news and trends weekly on the show. The show's hosts will also interview and challenge celebrity guests, with the likes of CamCeej, Priddy Ugly, Candice Modisellle, CarpoMore set to feature.
Lined up on the show is an introduction to VS Gaming, a chat with the first eDiski festival winner Zuhair 'Zaze' Ebrahim about his historic win, and interviews with Esport gamers on the comparisons between PlayStation and Xbox. The show will also feature an interview with South African actor, stand-up comedian and scriptwriter, Mojak Lehoko followed by a friendly cuphead gaming session between Lehoko and Okay Wasabi."
That sounds great, and since it is free to watch, there's no reason not to give it a shot. We will be tuning in to watch VS Gaming Weekly each week!
Header image via VS Gaming.