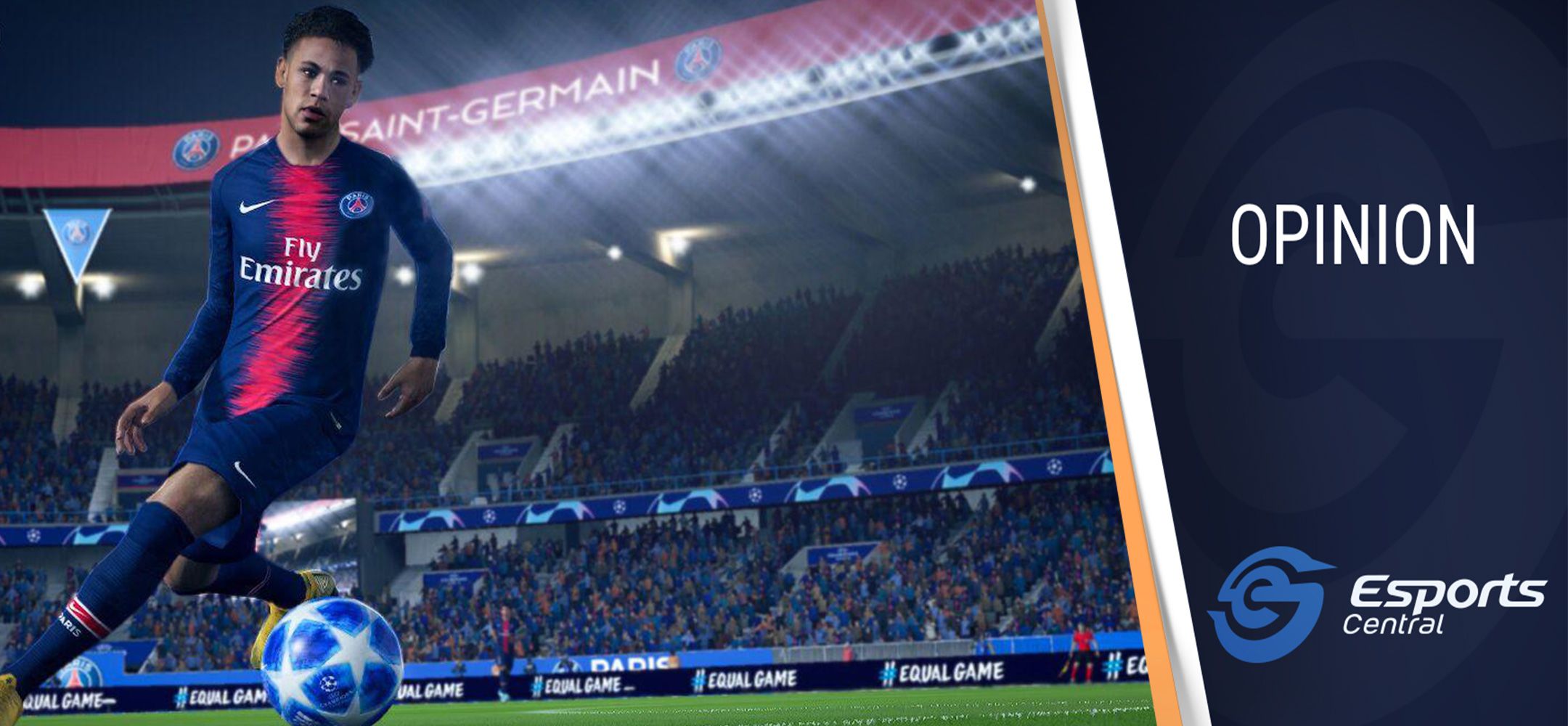 Sports are moving into the digital world of esports due to COVID-19 pandemic
Wessel Minnie
Esports has one massive advantage over traditional sports. It can thrive even when no participants are allowed to come into direct contact with each other. People all over a country can compete and fans don't need to fill a stadium. That's why some traditional sports are moving into the digital world of esports.
With the COVID-19 pandemic, traditional sports is something that is non-essential. This means that sporting events scheduled to take place in the next couple of months are postponed. All this is happening while esports continues onward with digital leagues and charity events. This can be seen in South Africa and across the globe.
Players can compete in a tonne of leagues, with South African organizers leading the charge. Examples include ACGL, Mettlestate, ATK Arena, and the upcoming NOWIN Gaming Inkosi Super Cup Series. With all this happening, one thing is clear: esports will continue despite the COVID-19 pandemic. Sports organizers can clearly see this, as they move into the digital frontier.
Let's take a look at all the sports that are already going digital with recent tournaments and events.
F1 Virtual Grand Prix Series
To overcome the obstacles posed by the Coronavirus, Formula 1 launched the Virtual Grand Prix Series. This is an exciting prospect, where several current F1 drivers compete in the F1 2019 game. They are joined by a host of stars. One example is that of Paul "Redeye" Chaloner, who competed with F1 stars this past weekend in the Bahrain Virtual Grand Prix.
Julian Tan, Head of Digital Business Initiatives and Esports at Formula One, explained:
"We are very pleased to be able to bring some light relief in the form of the F1 Esports Virtual GP, in these unpredictable times, as we hope to entertain fans missing the regular sporting action. With every major sports league in the world unable to compete, it is a great time to highlight the benefits of esports and the incredible skill that's on show."
La Liga FIFA tournament
La Liga's charity FIFA 20 Challenge esports tournament took place this past weekend and saw tremendous success. The tournament consisted of real soccer stars and brought in over 1 million viewers. More than 170,000 viewers tune in as Real Madrid striker Marco Asensio beat Leganés player claimed the title. $151,810 was raised for Coronavirus relief in the process.
La Liga's Digital Strategy Director, Alfredo Bermejo, explained to Variety that La Liga wants to work on:
"Large formats each week that allow us to entertain our audience and contribute in our own way to the citizens who are staying in their homes and helping to overcome this situation in doing so. If we can do that while also generating resources through donations to help this cause, all the better."
eNASCAR iRacing Pro Invitational Series
Nascar and iRacing joined forces to launch the eNASCAR iRacing Pro Invitational Series in a multi-week event. This comes after news that Nascar postponed events until 3 May 2020.  The first event took place this past weekend and drew 900,000 viewers on Fox Sports. It also became the most-watched esports event in US TV history. Due to this incredible success, the rest of the eNASCAR iRacing Pro Invitational Series will air on Fox Broadcast TV.
Ben Kennedy, Vice President of Racing Development at NASCAR, explained that:
"Until we have cars back on track, the entire NASCAR community has aligned to provide our passionate fans with a unique, fun and competitive experience on race day. Our long-time partners at iRacing offer an incredible product and we are excited to see how many of our best drivers will stack up in the virtual domain of competitive racing."
NBA and NFL
NBC Sports Washington announced plans to broadcast Washington Wizards' NBA and Washington Capitals' NHL games through NBA 2K20 and NHL 20. However, NBA and NHL players won't be taking control of this one. Instead, these broadcasts will be played in one-hour simulations using AI.
The announcement from NBC Sports Washington announced:
"Monumental Sports Network and NBC Sports Washington (NBCSW) will present one-hour video game simulations of previously scheduled Washington Wizards (NBA) and Washington Capitals (NHL) games through Take-Two Interactive's NBA 2K20 and EA Sports' NHL 20, respectively, beginning this weekend."
Supercars Eseries
In response to Supercars postponing its first three events in the championship, the Supercars Eseries is born. This is a championship using sim racing platform iRacing. Teams will compete on a weekly basis. They will race in virtual versions of their real-world cars, just to make things even more authentic for fans.
Sean Seamer, CEO of Supercars, said that the company is "unique and fortunate in that we are able to simulate our racing via eSports." At the time of writing, which teams and drivers will participate in the event have not been revealed. Expect an announcement coming in the next few weeks. The esports championship is expected to complete before the real World Championships resumes in June.
G Challenge 2020
Logitech G and McLaren revealed the G Challenge 2020 series. They call it a "new era of racing".
The announcement reads:
"Logitech G and McLaren are joining forces to start a new era of racing with the G Challenge 2020. By combining McLaren rich heritage in motorsports and automotive racing with Logitech G expertise in eracing and gaming technology, the 2020 season of G Challenge will be bigger, better and faster than ever – and promises to ignite the racing spirit in all of us. Stay tuned for more information. The countdown to G Challenge 2020 starts today."
Closing thoughts
The COVID-19 pandemic continues to spread across the globe. Lockdowns are something we have to deal with right now and there is no way sporting events can continue. That's where esports comes in, showing its strength and versatility. In a way, it is an exciting prospect, and if you look at the success of Nascar and La Liga events, one can't help but wonder if this will become a regular occurrence, even after the COVID-19 pandemic is over.
Header image via EA