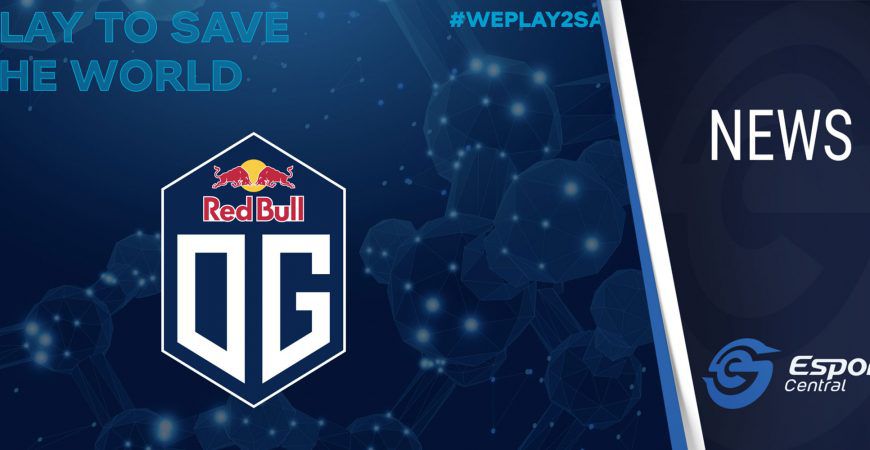 WeSave! Charity Play Dota 2 tournament kicks off this weekend
While many esports tournaments and events are being cancelled across the globe, for example, The Rand Show 2020 and the next two DPC events, we can still enjoy some great Dota 2. This is thanks to the WeSave! Charity Play Dota 2 tournament kicking off this weekend, organized by WePlay! Here's what you need to know.
WeSave! Charity Play Dota 2
The WeSave! Charity Play Dota 2 tournament will be an online event running from 20 to 26 March 2020. It features some of the top Dota 2 esports teams in the world, and it is sure to deliver some great matches.
WeSave! Charity Play is a 24-team Dota 2 tournament set up to combat the spread of COVID-19, the esports way. It will feature four teams from each of the six regions, with $20,000 per region. That means there's a combined pool of $120,000. Then, donations from sponsors and viewers, as well as the $120,000 mention above, will be used to fight the Coronavirus.
WePlay! Esports managing partner and CEO, Oleg Krot, explains that:
"The preparation process for WePlay! Charity Play is unusual even for our team. We have many people working from homes and across various time zones. Still, we try to achieve as much as possible through text chats and conference calls.
These are also the primary means of communication with the talents and teams, as well as sponsors and partners, who have been eager to support our initiative to host a charity marathon. The desire to help others is universal, and we are inspired by the amount of caring and selfless people inside the esports community."
Not all the teams for the WeSave! Charity Play Dota 2 tournament has been revealed. However, the list already looks fantastic with the likes of OG, Team Nigma, Team Liquid, Invictus Gaming and more joining in. Check out the list of confirmed teams so far below.
Dota 2 teams:
EHOME
Invictus Gaming
TNC Predator
Geek Fam
BOOM Esports
HellRaisers
Virtus.pro
Natus Vincere
Team Liquid
Team Secret
Nigma
business associates
CR4ZY
No Ping Esports
Thunder Predator
Beastcoast
FURIA Esports
There will also be a tonne of amazing broadcast talent in the WeSave! Charity Play Dota 2 tournament, including the likes of syndereN, Sheever, ODPixel, Lacoste and a whole lot more.
You can watch the tournament live on the official WePlay! Twitch.tv channel. Stay up to date as more information, including schedule and matchups, become available on the WePlay! website.
Header image via WePlay!