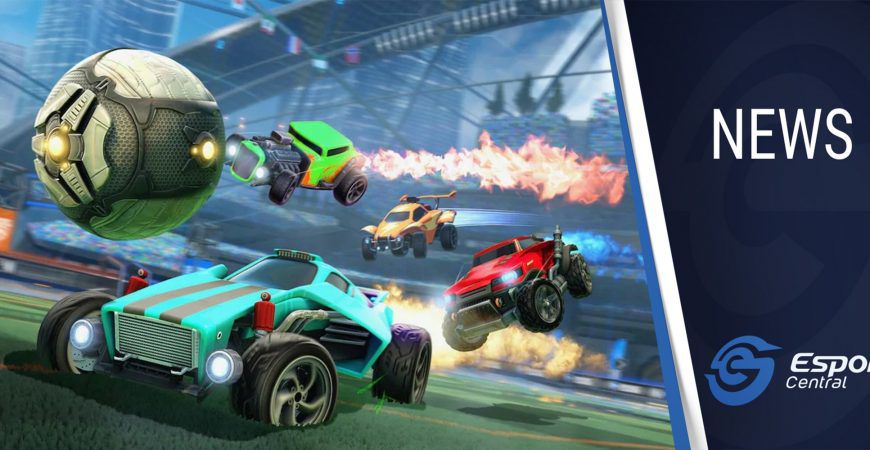 Rocket League Championship Series (RLCS) Split 1 Regional 2 for SSA opens
The Rocket League Championship Series (RLCS) for the 2021 to 2022 season was announced back in mid-September. Since then, the Fall Split 1 Regional 1 (yes, we know it is Spring in the southern hemisphere) has already taken place. These tournaments offer the Sub-Saharan Africa region a route to the RLCS wildcard division, and South African teams can enter, just in case you didn't know.
Now, registrations for the RLCS Split 1 Regional 2 for Sub-Saharan Africa has opened up. Here's what you need to know about this fantastic opportunity, not only for a shot at the RLCS wild card division but also for a piece of the huge prize pool.
RLCS Split 1 Regional 2 SSA details
Registration is free and open to everyone from Sub-Saharan Africa, including South Africans. It is also open to all platforms. You can head on over to the RLCS Split 1 Smash.gg page to enter now. Registrations close later today (22 October).
The RLCS Split 1 Regional 2 runs from 29 October to 7 November 2021. Things start off with the qualifier for the main event, which runs from 29 to 31 October. The main event runs from 5 to 6 November. Each day, matches are scheduled to start at 17:00 SAST.
RLCS Points Distribution:
1st Place: 301
2nd Place: 250
3-4th Place: 200
5-8th Place: 150
9-11th Place: 110
12-14th Place: 70
15-16th Place: 40
Prize Pool Distribution:
1st Place: $4,500
2nd Place: $3,000
3-4th Place: $1,950
5-8th Place: $900
Good luck to everyone who enters the RLCS Fall Split 1 Regional 2 for the SSA region. This is, without a doubt, an excellent opportunity for Rocket League players across the region, including South Africa.
To keep up to date with any changes or news on the tournament, follow Rocket League Esports on Twitter. We would also suggest joining the Sub-Saharan Africa Discord server.
Header image via Psyonix.