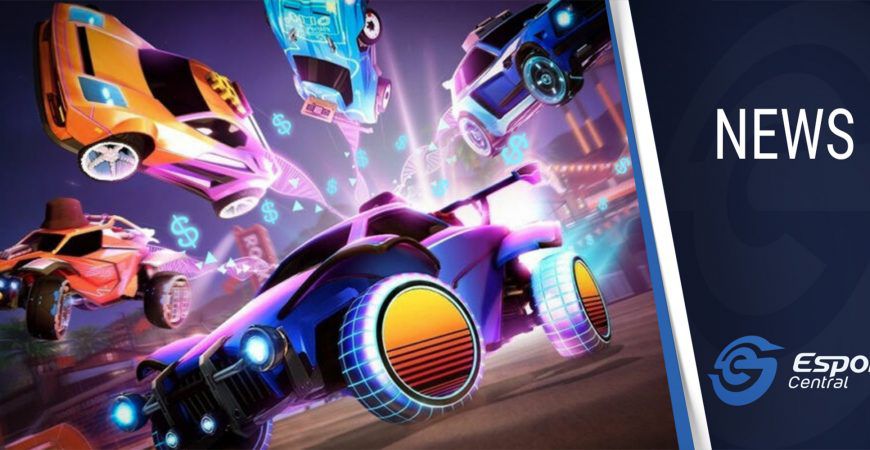 Rocket League 1v1 tournament at ATK Arena this Sunday
Rocket League fans who happen to be in Cape Town or surrounding areas this weekend shouldn't miss out on a 1v1 tournament taking place at ATK Arena's venue. This tournament is powered by Puma, Mercedes-Benz and Monster Energy, and there are some great prizes up for grabs. Here's what you need to know.
Rocket League 1v1 at ATK Arena
**UPDATE** The event has been postponed to 14 November. **END OF UPDATE**
The Rocket League 1v1 tournament takes place this Sunday, 7 November starting at 11:00 SAST. Those interested can book their ticket via the event's Quicket page right now. A ticket will set you back R50 and will get you free access to the tournament as well as the ATK Arena venue for the duration of the event which is scheduled to end at roughly 14:15 SAST.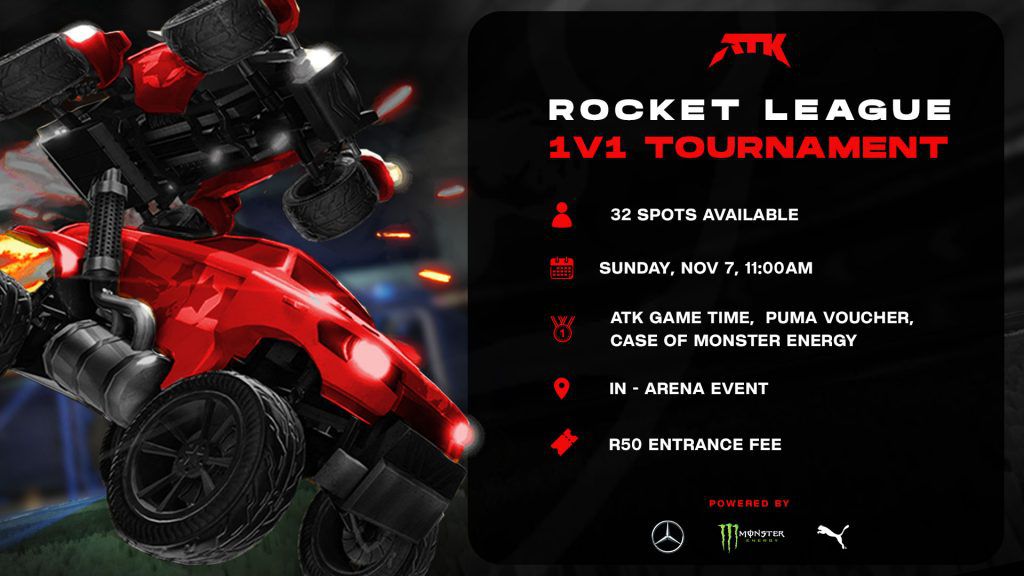 This is a standard 1v1 Rocket League tournament with a single-elimination knockout bracket format. Each round is best-of-five, and the 3rd/4th place will be determined by a playoff match.
The full schedule:
10:00 – ATK Doors Open
10:15 – 11:00: Setup and warm-up
11:00 – 11:30: Round 1
11:30 – 12:00 Round 2
12:00 – 12:30: Round 3 (Quarter Finals)
12:30 – 13:00: Break
13:00 – 13:30: Round 4 (Semi Finals)
13:30 – 14:00: Round 5 (Grand Finals)
There are some very nice prizes up for grabs. Check out all the prizes in the Rocket League 1v1 tournament at ATK Arena below.
1st place: 10 Hours ATK Game Time + R2500 Puma Voucher + Case of Monster Energy
2nd place: 5 Hours ATK Game Time + R2500 Puma Voucher + 2x 4 Pack of Monster Energy
3rd place: 4 Hours ATK Game Time + R2500 Puma Voucher + 1x 4 Pack of Monster Energy
Keep ATK Arena's Covid policy in mind, which explains: "Compliance with our prevention methods is essential when visiting the Arena. Upon arrival, each customer is subject to a temperature check, hand sanitisation and is required to sign in. All surfaces including PCs & equipment are sanitised after each use. In addition, we have implemented social distancing by ensuring sufficient distance between PCs. Masks are to be worn at all times and regular sanitisation is encouraged."
Attendees will be able to purchase drinks and refreshments at the venue as well!
Stay up-to-date with the latest from ATK Arena by following the organization on Twitter, liking their Facebook page, and visiting their website. Remember, no mask = no entry, as everyone should keep safe.
Header image via Psyonix.