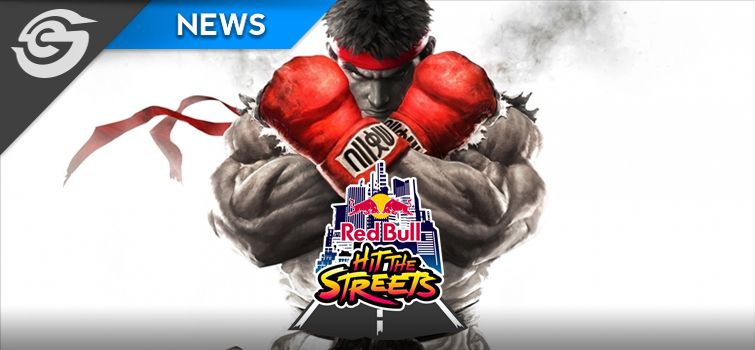 Red Bull ZA announces Street Fighter V tournament series
Red Bull South Africa has announced (or perhaps confirmed is a better description) their 'Hit The Streets' campaign. The event series sees Street Fighter V get a number of qualifiers all leading to a Cape Town grand finale. At that point a spot in the Red Bull Kumite World Championships will be up for grabs, at a still to be revealed overseas locale.
The Hit The Streets series actually started back in June at the Rush (x Geekfest) event, but it now has multiple qualifiers happening in both Cape Town and Johannesburg. All roads lead to Cape Town on 7 November 2019 when the series concludes. Winners of the various qualifiers will secure travel and accommodation for the Cape Town finals. On the line during the finals is a trip to the Red Bull Kumite World Finals later in the year.
The various qualifiers can be found listed below. Entry is free and is walk-in only (there is no online pre-registration available). Registrations open at the venues two hours before the scheduled matches start. A player cap will be enforced at each qualifier so be sure to be at the venue in good time.
Qualifiers
28 – 30 June

: RUSH Expo – Time Square Arena, Menlyn

17 August (12:00 – 18:00)

: ATK Qualifier #1 – ATK Arena, Claremont, Cape Town [16-player cap]

31 August (12:00 – 18:00)

: Nexus Qualifier #1 – Nexus Hub, Randburg, Gauteng [16-player cap]

21 – 24 September

: Comic Con Africa – Gallagher Convention Centre, Midrand [32-player cap]

27 – 29 September

: rAge Expo – Ticket Pro Dome, Randburg [32-player cap]

5 October (12:00 – 18:00)

: ATK Qualifier #2 – ATK Arena, Claremont, Cape Town [16-player cap]

26 October (12:00 – 18:00)

: Nexus Qualifier #2 – Nexus Hub, Randburg, Gauteng [16-player cap]

7 November (10:00 – 13:00)

: Last Chance Qualifier – Red Bull Music Studio, Cnr. Shortmarket & Bree Street, Cape Town
The Final
7 November (16:00 – 20:00)

: Red Bull Music Studio, Cnr. Shortmarket & Bree Street, Cape Town