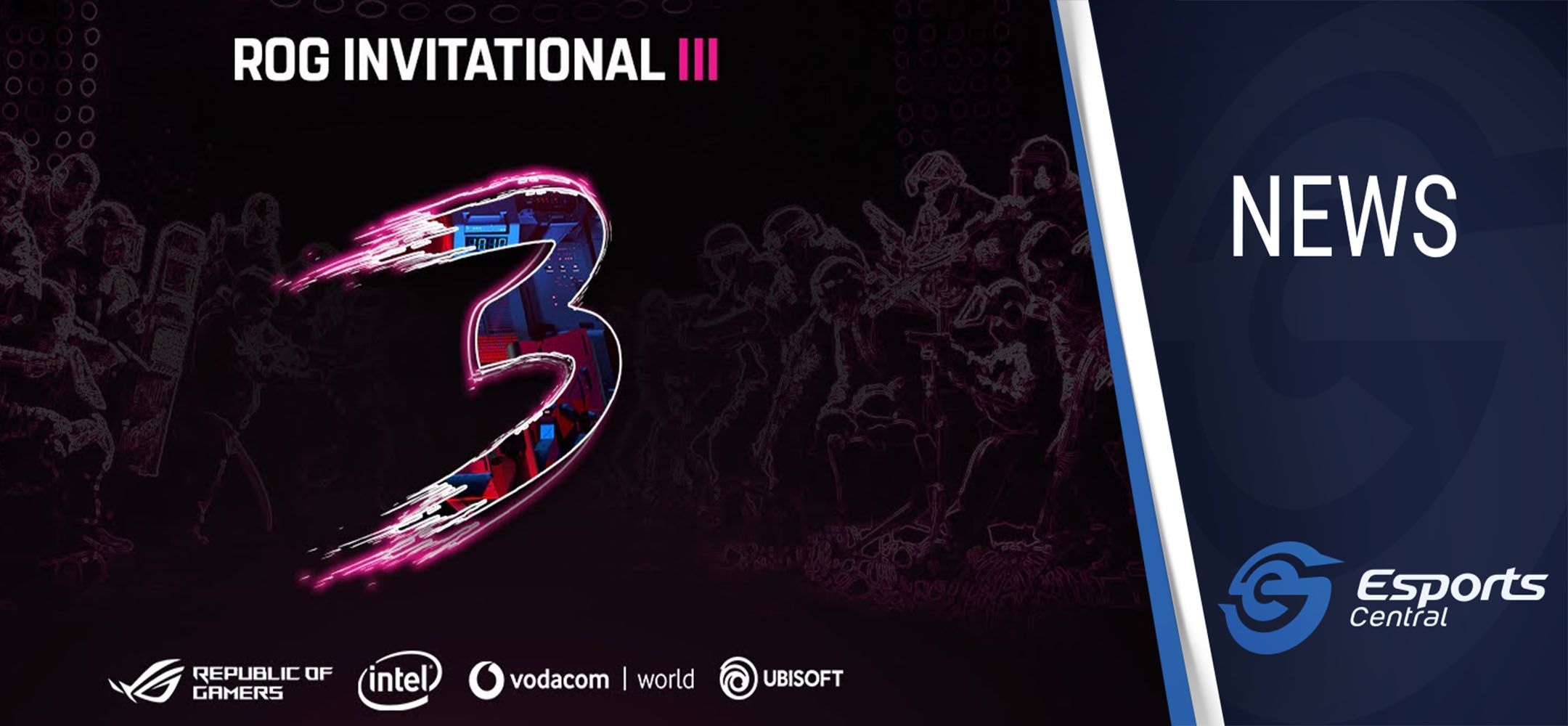 R6 Siege ROG Invitational III announced with R100,000 prize pool
South African Rainbow Six Siege teams are in for a massive treat, as local tournament organizer Mettlestate has announced the ROG Invitational III, with a whopping R100,000 prize pool on the line.
This tournament is brought to you by Mettlestate, in partnership with ASUS ROG, powered by Intel and Vodacom World. Here's what you need to know about the ROG Invitational III featuring Rainbow Six Siege.
ROG Invitational III details
South African Rainbow Six Siege teams playing on PC can register for the ROG Invitational III right now by heading to the tournament's dedicated page over on Mettlestate. Despite the massive prize pool of R100,000 to fight for, registration is completely free.
Prize pool distribution:
1st place – R50,000
2nd place – R25,000
3rd place – R15,000
4th place – R10,000
Registration for the ROG Invitational III closes on 16 May 2021 at 19:00 SAST, so don't miss out.
Check out the full schedule for the ROG Invitational III tournament below.
17 May – Group Stage begins
5 June – Group Stage ends
10 June – Elimination bracket begins
13 June – Elimination bracket ends
26 June – Grand finals begin
27 June – Grand finals ends
The tournament begins with a group stage, which will feature a round-robin format. All matches are best-of-one, and the top two teams from each group will qualify for the elimination bracket. Seeding for the elimination bracket will be determined by the group stage placement.
Teams will play in the elimination bracket until the top four are decided. From there, teams will be placed into a new Grand Finals double-elimination bracket. Here, the matches will be best-of-three, with the exception of the finals where a champion will be crowned, which will be a best-of-five affair.
As always, you should keep up to date with the latest happenings for Mettlestate tournaments by following them on Twitter, and joining their Discord server.
Header image via Mettlestate.