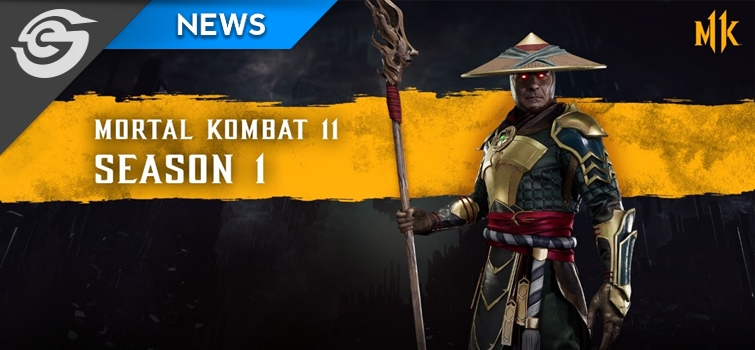 R30K Mortal Kombat 11 LAN event in Pretoria
The local competitive fighting game community doesn't get a lot of coverage, but it is one of the more passionate communities in South Africa. It offers some pretty meaty entertainment and prize pools. And on 27 July there is R30,000 cash, a trip to Ireland, and more is up for grabs in the Mortal Kombat 11 season one finals.
The venue-based event is the culmination of around two months of online qualifiers, that will see the top four from online await the top four from a Last Chance Qualifier on the day. The online top four represents three different African countries, promising a fair amount of inter-country rivalry:
The grand final is takes place at the Protea Hotel Fire & Ice! in Menlyn and players can still register for the Last Chance Qualifier. A player pass costs R100, with each entrant securing themselves a goodie bag valued at over R500, which includes:
A six-pack of Fokof Lager vs Mortal Kombat 11 gamer cans,
a Mortal Kombat 11 t-shirt,
a famous Fire & Ice! milkshake,
30% discount on accommodation (incl. breakfast) at Protea Hotel Fire & Ice! Menlyn.
The LAN finale is open to all residents of Sub-Saharan Africa who can attend on the day. All participants (and spectators you can assume) will need to be 18 years or older on the day. You might also want to make sure your passport is in order for the trip to Celtic Throwdown in Ireland.
If you are keen to attend the event as a spectator, you can do so for free. SPectators are encouraged to "come along and support a kompetitor or watch some of Africa's best Mortal Kombat fighters. You may even get a chance to test your might against some of the players or just show your friend who is better."
The matches starting at 10am with a selection of the day's crucial matches being streamed live via the ACGL YouTube Channel.
For more information about the ACGL Mortal Kombat 11 Season, tournament dates and rules, you can visit the MK11 landing page. The season one finale is brought to you by Warner Bros. Interactive Entertainment, TeamFinity, ACGL, Protea Hotel Fire & Ice! by Marriott, Turtle Beach and Razer.
[Via Press Release]