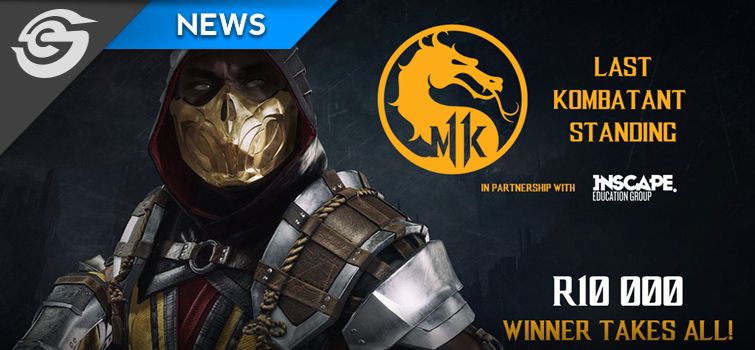 Mortal Kombat 11 Winner-Takes-All at Comic Con
If you like your fighting virtual, then Comic Con Africa should keep you happy as Mortal Kombat 11 joins the Street Fighter V action already announced.  The Mortal Kombat 11 tournament at Comic Con Africa is brought to you by Inscape Education Group and Warner Bros. Interactive Entertainment. The team from ACGL will be handling the operation of the four-day event which will award the winner R10,000.
The 'Last Kombatant Standing' tournament will offer walk-ins an opportunity to qualify daily for Tuesday's final. On each of the days (including the final day), 16 players will qualify by securing a 5-match winning streak. The finals will be a single elimination best of three playoff.
The qualifying is on a first-come-first-served basis every day, with no pre-registration required. The winner of each game stays on, and a new opponent jumps in to try and dethrone them. Players who make it to Tuesday's finals playoff will have access arranged for them for the day.
Schedule:
Saturday, Sunday and Monday (21-23 September):
Qualifying from 10:30am daily until 16 players are found. Or until the expo closes for the day.
Tuesday (24 September):
Qualifying from 10:30am until 1pm.
Playoffs start at 1:30pm.