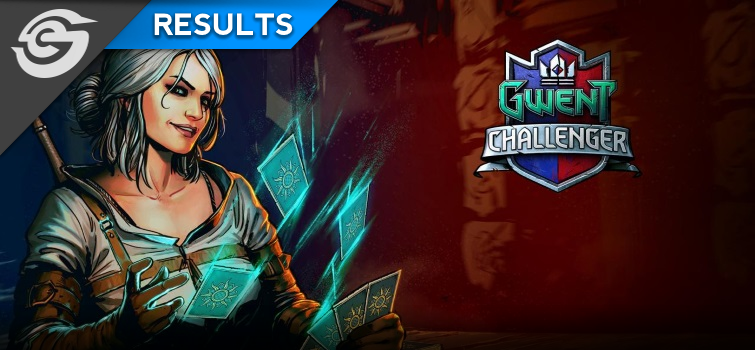 MissLadyJay talks about the Gwent Challenger Series
Nick "HoldenZA" Holden
Last week we covered Jessica "MissLadyJay" Maij and her road to the Gwent Masters Online qualifier. In summary from last week, she had managed to qualify for a 50 player exclusive online tournament, which would see the top 2 players flown to Poland, all expenses paid, to participate in the Gwent Challenger Series for $100,000 (R1.3 million) in cash.
Detailing the big day
Check-ins for the online qualifier started at 14h00 on Saturday and with the actual start time at 16h00. The Swiss System was used for the group of 50 players and on Sunday the top eight players would progress to a double elimination bracket.
The Swiss bracket was played with six rounds, and in each round a player would get placed against an opposition with the same results. The results of the Pro ladder would determine the first round of seeding; Jess, being 16th on the ladder, would get the 16th seed into the tournament. Participants would play a best of three match against each of their opposition. If players lost three matches, they would automatically get eliminated from the competition.

Players were to submit their decks to admin before the check-in time and, when the opposition was known, players had had to ban one deck from their opponents. This all was done on an external site which determined the ordering of the bans and picks from both players. After the first match was complete, players were allowed to see what was in their opponent's decks, this ensured that participants weren't playing cards that were not sent to admin.
At the end of the open round of 50 players, Jess managed to come in tied at 8th position (with 4 wins and 2 losses) but due to her early losses her placement rested at 12th overall. Now that that the specifics are out of the way and the stage is set, let's jump into our chat with Jess.
Interview with Jessica
"MissLadyJay"
Maij
Hey there Jess and thanks again for taking the time to chat. Before we dive into the results let's set the scene for this past weekend. When we last caught up you, a PlayStation 4 player, had to play on PC as a requirement for the tournament. How was the transition going, and how many hours did you manage to put in on PC before the start of the tournament?
So I installed everything onto my dad's PC for the tournament, and tested 2 games a few days before the big day to test if everything can run smoothly. I had to switch it to the lowest settings to make it run smoothly, and it was so nice having a 3rd party app to keep track of what was played and what was still left in my deck (we were allowed to use this). 

I spent about an hour playing on the PC in the time between check-ins and the start of the tournament to practice the controls for PC. I had one small issue – the game crashed during one of my games as too many things was happening during my opponent's turn that made the game crash. I was very worried about this crash as it was during Round 1 and thought this might happen again, and if the game crashes during a match, you lose that round.
That's awful, can you take us through what happened in that first round?

I thought I had the first match in the bag, but then one of my opponent's card drew the card he needed to win by 2 points. During the second game, my game crashed just after 3 cards were played, fortunately my opponent let us replay, because normally it counts as a loss, but that being said, the cards I drew were so bad compared to my very good hand before the crash. So in the end, I lost the round 0-2.
Gwent D-Day
How were you feeling the day of the tournament? What was going through your head and what were you doing to prepare for the big day?
I was so nervous, that's for sure. I mean it actually felt as if it wasn't real when I woke up on the Saturday morning and when it approached closer to check-in time, it all just happened at once where I started to stress, and thought of all the possible outcomes that will come out of this qualifiers. From the time I woke up, until check-in, I was practicing my lineup against what I think would be brought by other participants.

If anyone who knows the game, I used Foltest, Scoia'tel Shupe, and Greatswords as my deck – banning Consume or Greatsword decks, while targeting Scoia'tel Shupe decks while not being terrible against any other decks.
What's next for South Africa's most popular Gwent player?
Well, I'm aiming for the next qualifiers happening in September from the top 100 at the end of August. I also want to bring back the Gwent tournaments in South Africa after October, hoping that this has sparked some interest for other people. I also want other SA Gwent players to try and get an opportunity to get into a team too and shouldn't be seen as some "silly card game." A card game, has given me more success than any other major eSports games I've played in.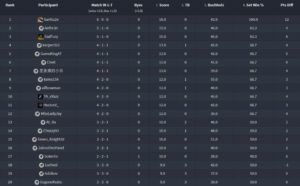 Thank you Jess for your time and we are all wishing you the best for the next set of qualifiers. We are sure that you will do us South Africans proud! If you want to follow Jess on her Gwent journey you can do so by following her on Twitter.