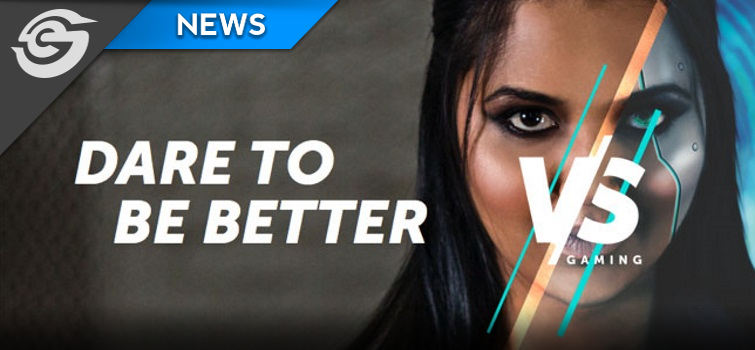 Information about VS Gaming Masters and Championships at Comic Con Africa
Chris 'Sargon' House
VS Gaming Masters and Championships information
We reached out to VS Gaming a while ago to find out more details about the Masters and Championships tournaments. Here is our brief Q&A with them.
How many teams will be playing in CS & Dota2 at Masters at Comic Con Africa (CCA)?
Eight teams will compete in the Masters Finals in each respective game.
Who qualifies for Masters? Can Premier division teams still qualify? Will there be a wildcard qualifier like last year?
The top six teams in the Masters Online League Leg 4 will qualify for the Finals. Seventh and eighth in the Masters Leg 4 will compete in a playoff against the top two teams from Premier Division. The top two teams in that playoff will qualify for the Masters Final. There is no wildcard qualifier, as we reward and show loyalty towards the teams who compete all season to qualify.
How many teams will be playing in CS:GO & Dota2 for the VS Championships at CCA?
Both titles will accommodate 16 teams and the Championships & Masters tournaments are separate.

(Eds: Seeds for Hearthstone: 16. Seeds for Quake: 8. Seeds for Call of Duty: 8. Seeds for Battlefield 4: 8. Seeds for Overwatch: 8. Seeds for Rocket League: 8. Seeds for League of Legends: 8.)
Transfer rules being enforced as per website? 1 change before championships? Why this rule? 
Each year we have had a "1 change at the door" policy in order to assist teams and prevent teams from dropping out of the event at late notice due to unforeseen circumstances. We have limited it to only 1 change, as we do not want teams to make drastic changes to their line-ups before the event. Teams need to show loyalty towards the members who helped them qualify for the event.
Prize pools per title for Masters and Championships?
To be announced.
Streaming and talent at Comic Con Africa
Will there be a separate stream for CS:GO and Dota2 Masters? Or will they both be streamed via one channel?
Each tournament, including the game titles at the Championships will have their own stream. In total VS Gaming will stream to 10 channels simultaneously, with each game title featuring their own production and cast.
What talent will be working at CCA?
To be announced.
Will the VS Championships also be streamed? 
Yes, the Championships will be streamed. More details will be announced soon.
Is there a schedule available for the esports happening at CCA yet?
We will announce the schedule closer to the event.
Entrance fees for teams and players?
South African teams/players who are in the process of qualifying for the VS Gaming Masters & Championships finals were recently informed about a significant change. According to reports, teams will be required to pay entrance fees to get "into the Comic Con event." This change is also reflected in the updated rules section available on the VS Gaming website. The VS Gaming Masters & Championships finals have traditionally been held at the rAge Expo, but VS Gaming has moved the tournament to Comic Con Africa this year.
The Masters and Championships tournaments have traditionally been free for teams who qualified in previous years, so this change will come as a shock to many. The Comic Con Africa event takes place between 14 and 16 September 2018 at the Kyalami Grand Prix Circuit in Johannesburg, South Africa. Current ticket prices for Comic Con Africa general access are listed as R150 per person per day.
It is unclear if teams/players will be required to pay these rates or be allocated special rates. It's also unclear if these tickets are the same as general access to Comic Con Africa, or a separate access altogether (i.e. completely separate from the main Comic Con event). On the website the pricing is listed as TBA per team, so teams will have to wait until pricing is confirmed.
It seems incredibly strange to add on an entrance fee so soon before the event, when teams have been playing in online leagues for months already trying to qualify for Comic Con Africa. During all that time there has been no mention of a change to an entrance fee model. We've reached out to VS Gaming for confirmation on this. They've told us that entrance fees haven't been confirmed as yet, and I've scheduled a chat with them later today to get clarity on what is going on. We'll follow up once we know more, but at this point there is no reason to grab the pitchforks until we find out what is going on from VS Gaming directly.