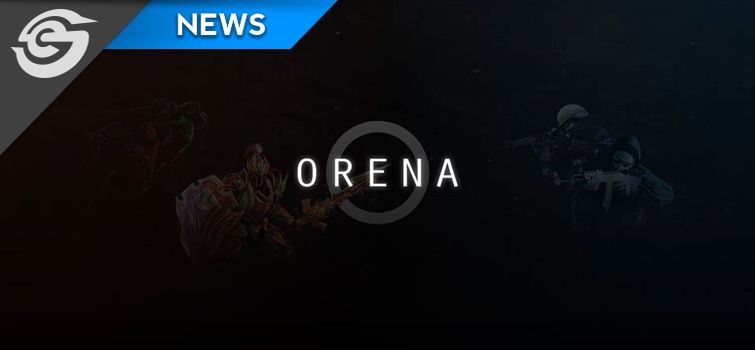 Orena and NuMetro have parted ways
Clint 'Zombie Dredd' O'Shea
In a statement on their Facebook page, Orena has announced that their relationship with NuMetro has come to an end. The partnership started around 18 months ago and resulted in the opening of the Orena Gaming Lounge at Emperors Palace. Over the period, two events were hosted that never saw completion – the Orena Championship Series (OCS) and the 2017 ESWC Qualifiers.
The full statement as per the Orena Facebook page:
Since early 2017, the Orena brand joined forces with the umbrella corporation that owns and manages NuMetro Cinemas. The "overarching" goal of this partnership was to boost the already hefty momentum Orena had created for itself in 2015/2016, as well as introducing and exploring a new arm of entertainment to the NuMetro offering.

As the general community may know, we fell short of this goal on many occasions. The list begins with the failure to complete last years "Orena Championship Series (OCS)", as well as the various issues surrounding the "ESWC" Qualifiers.

The founding directors of Orena strive to achieve the core mission, which in the past, has always been referenced before taking on any new concepts, ideas or projects. "To provide Africans with an additional platform to play games at a professional level."

The past 18 months has seen us diverge from our original path, and I "Luca Tucconi", CEO and Founder of Orena, take full responsibility for the shortcomings of the partnership that we formed with NuMetro Cinemas.

With the above in mind, the relationship with Orena and "NuMetro Cinemas"/"Esports Entertainment (PTY) Ltd" has officially been terminated.

As a result, Orena will be closing its doors for a short period as we regroup and take things "BACK TO THE ROOTS" where the community and ourselves were making massive strides in both the "calibre" of events" being hosted and performance of our local teams on international soil.

The events scheduled for this August (PUBSTOMPS & Women's Month LAN) are still currently listed on Quicket. These events will be managed solely by the team at "NuMetro Cinemas/Esports Entertainment (PTY) Ltd" and will not be involved with Orena/Online Arena Enterprises (PTY) Ltd.

With all the above being said, we want to thank you, the community, and our amazing partners who have stuck through and believed in Orena and its Directors over the years, including over the last 18 months. All the flack and grievances we received were completely warranted, and once again I (Luca Tucconi) want to apologize for what transpired.

We look forward to seeing you all very soon, RE-BRANDED, RE-ENERGIZED and EMPOWERED!

If you have any queries regarding the above, feel free to contact me via: ltucconi@gmail.com
We have reached out to Luca and promise to bring you a full interview in the future. In the meanwhile, we wait to see what will happen to the gaming venue and some of the existing events in operation.