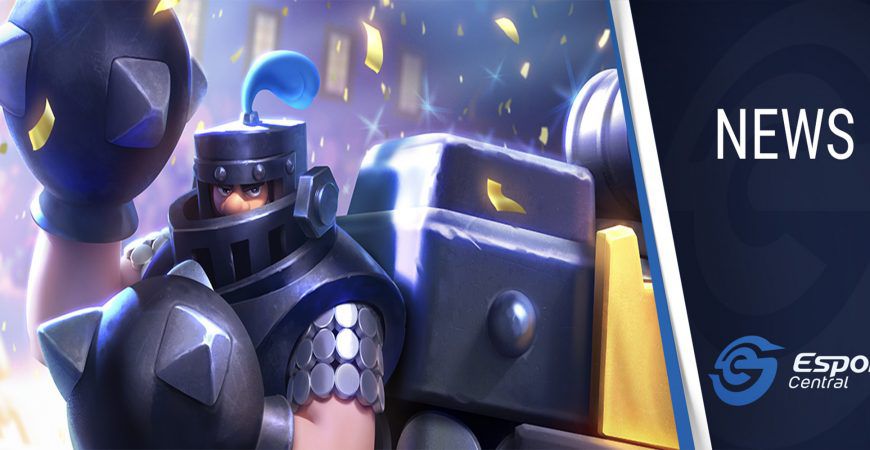 Mettlestate's Clash Royale Super Cup features R5,000 prize pool
Next week, South African tournament organizer Mettlestate is bringing mobile gamers who love Clash Royale a fantastic Super Cup with a huge R5,000 prize pool. Here's what you need to know about the Clash Royale Super Cup, including all the important details.
Clash Royale Super Cup details
The Clash Royale Super Cup from Mettlestate takes place on Saturday, 26 March starting at 14:00, with check-ins opening at 13:00. Registration is currently open and closes two hours before the tournament kicks off. You can register with ease by visiting the Clash Royale Super Cup page over on Mettlestate today.
This is a 1v1 tournament open to mobile gamers. Match times are 3 minutes each, and matches are best-of-three. Check out the tournament's rule page to get ready.
Match settings and format:
1vs1 Friendly Match
Partaking players will start with Level 9 Towers. This is standard in Friendly Battles
Two players are linked together in the bracket
The linked players start a friendly match. They must first be friends with each other to start a friendly match.
The players play best-of-3, so at least two matches.
The player who has won twice will advance to the next round
Prize pool distribution:
1st place – R2,500 (R5,000 for VIP)
2nd place – R1,500 (R3,000 for VIP)
3rd place – R1,000 (R2,000 for VIP)
As you can see from the prize pool distribution above, Mettlestate VIP members that make it into the top three of the tournament will see their winnings doubled. Don't forget to keep up to date with everything happening at Mettlestate by following them on Twitter, and joining their Discord server.
Header image via Supercell.