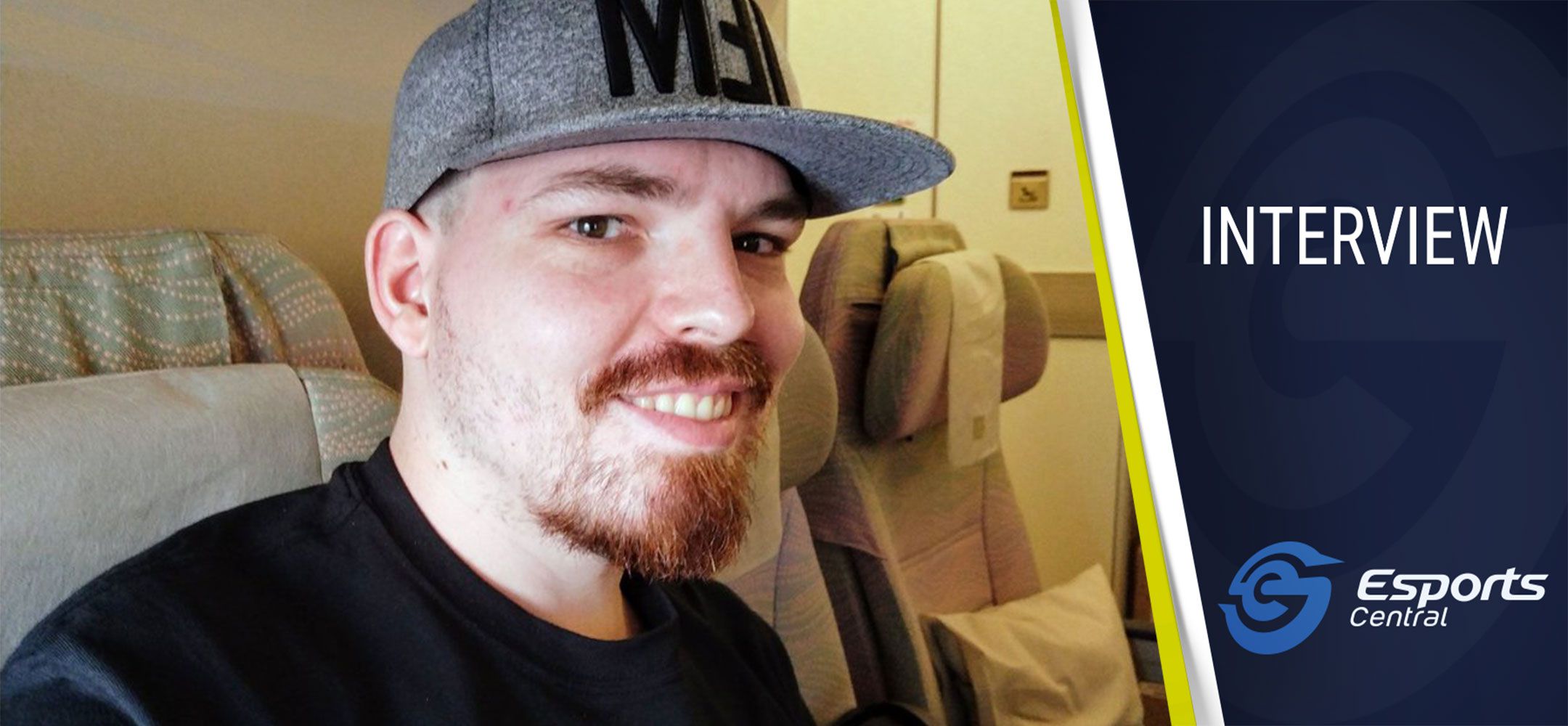 Interview with NODWIN Gaming's Head of International Business on the SA expansion
Wessel Minnie
Earlier this week, we reported that NODWIN Gaming, India's leading esports company, is expanding to South Africa. Then, on Thursday, 5 March 2020, NODWIN Gaming ZA announced the Umzansi Esports League with R1 million combined prize pool. There's a lot for South African esports fans and teams to get excited about and with NODWIN Gaming's expansion into South Africa, the future looks bright.
With that in mind, we've had the wonderful opportunity to speak to Merlin Wiedeking, NODWIN Gaming's Head of International Business.
Interview with Merlin Wiedeking
Check out the Q&A below, where we dive into some important questions, from the obstacles that need to be overcome to how local MGO's can benefit from the expansion.
ESC: What made NODWIN choose South Africa for the expansion into the African region?
Merlin: "Akshat (Founder and MD of NODWIN Gaming) and I have been discussing Africa for a few years now. We never understood why at least some African nations don't have a much bigger footprint on the global esports field. And while the Indian esports industry has been booming and kept NODWIN plenty busy over the last few years we actively monitored the region. With many of the same growth indicators now presenting themselves in South Africa like they did in India a few years back I feel it's the right time to make a move.
ESC: On the business side, what obstacles need to be overcome to get South African esports on the same level as India?
Merlin: "While I personally come from a very strong PC esports background I strongly believe a big part of what will push the industry to the next level will come out of the mobile esports space. Almost everyone nowadays owns a smartphone that runs most of the relevant titles so the barrier to try and compete is as low as never before.
The next important step will be data prices coming down further but as some recent decisions have shown the country is on the right way there. We also need to educate partners on the real value of gaming and esports content better. Sponsors need to be shown why esports is an amazing space to invest in over their more traditional options and broadcasters need to understand why they need to get involved to not lose their connection to a customer base that has more entertainment options than ever before."
ESC: What does NODWIN Gaming bring to the table for South African esports players and spectators?
Merlin: "The first product we will be doing is Umzansi Esports League, our national championship featuring CSGO, PUBGM, FIFA and TEKKEN. We have picked those titles to include as many players as possible. CSGO being the PC esports stable that it has been for many years with no end in sight. PUBGM as the mobile game of choice currently."
ESC: How does NODWIN plan to develop the South African esports scene further?
Merlin: "As mentioned in one of my earlier answers we see a lot of similar indicators and correlations in the South African market that we saw in India over the last 3-5 years. That's why we feel comfortable that we can apply our learnings and experience from there and accelerate our growth here.
We are lucky to work with quite a few global brands and publishers and have developed a portfolio of about 10-15 IP's along the way. Those already existing IP's together with some new product ideas should help us grow the overall gaming and esports market in the country and show old and new partners that there is real value in it."
ESC: How can South African MGOs or other tournament organizers benefit from the expansion?
Merlin: "The most important point here is that we are not coming in to simply take over the existing market. Just trying to take over everything that currently exists wouldn't be a good plan, would alienate everyone that has worked in the space for the last few years and quite frankly wouldn't be worth it (not just on a financial level).
While a few guys in the space have been trying to grow gaming and esports locally the South African market hasn't really seen the growth it should have seen. We are now going to apply our experience from similarly challenging and our international reach to grow the market for everyone.
Teams shouldn't have to move to Europe or North America just to make a decent living or be competitive.
Sponsors need to reach audiences that justify their investments and empower them to increase those budgets further and further.
Broadcasting partners need to have access to interesting local and global gaming content to not lose younger audiences.
Other existing companies should have more opportunities coming their way due to higher demand from customers and sponsors for more events and content in the gaming space as long as they deliver good quality."
ESC: Anything you would like to add?
Merlin: "Super excited to get our local products going and I hope we will be able to work with as many partners as possible over the next few years to grow the space for everyone and make it the esports powerhouse it could be."
We would like to thank Merlin for this interview. The NODWIN Gaming expansion to South Africa is extremely exciting and we can't wait to hear more. If you feel the same way, then stay tuned, as next week, we will interview Nathaneal Slabert, Head of Operations for NODWIN Gaming South Africa. Don't forget to follow NODWIN Gaming ZA on Twitter.
Header image via Merlin Wiedeking's Twitter