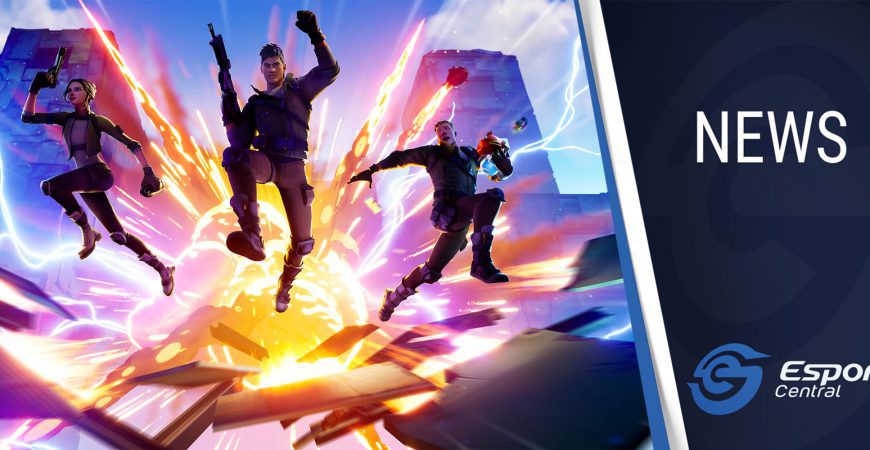 ATK Fortnite Frenzy LAN announced with R10,000 in prize money
ATK Arena has announced two Fortnite tournaments for their ATK Fortnite Frenzy weekend, which is taking place at their venue in Cape Town in mid-February. One tournament will be open to all and feature a R5,000 prize pool, while the other will be for players 16 years of age or younger, also featuring a R5,000 prize pool.
ATK Fortnite Frenzy details
First up, you should know that the ATK Fortnite Frenzy Kill Race open solos will take place on Saturday, 15 February 2020, from 14:00 to 20:00 SAST. The under 16 LAN of the same name will take place on Sunday, 16 February, from 11:00 to 17:00 SAST. Entry into one of these tournaments will set you back R100 and you can book tickets for the ATK Fortnite Frenzy Kill race open solos over on its Quicket page, and you can book tickets for the under 16 one on its Quicket page as well.
If you are one of the first 18 players to register for one of the sessions and purchase a ticket, you will play on the fantastic 240hz screens, which is a pretty big deal. Prize pool winners will be invited to the ATK FortniteFrenzy Customs Tournaments taking place on 24 February. Check out some more ATK Fortnite Frenzy details below.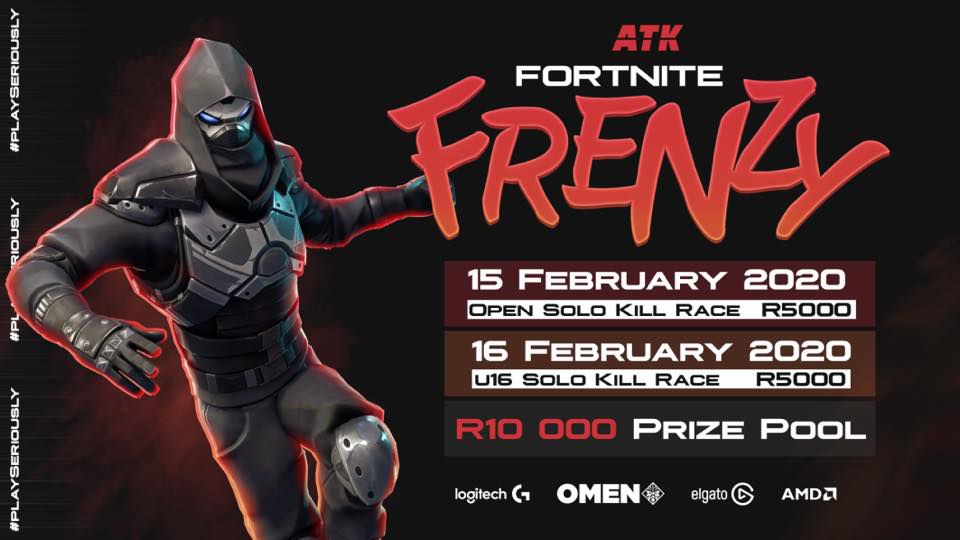 Note that these are all the same for both the open solos and the under 16 LAN unless otherwise specified.
Points system
1 point per elimination
3 points per Victory Royale
The 5 highest placed players for the day win part of the prize pool.
Tiebreakers are decided with a final round of top 3 kill race games
Prize Pool R5000
1st R1750
2nd R1250
3rd R1000
4th R500
5th R500
Tournament Layout Open Solos
14:00 – 90-minute session
15:30 – 90-minute session
17:00 – 90-minute session
18:30 – 90-minute session
Tournament Layout Under 16 Solos
11:00 – 90-minute session
12:30 – 90-minute session
14:00 – 90-minute session
15:30 – 90-minute session
Time Allocation:
20 minutes setup /warm-up
60 minutes compete /play
10 minutes reset
As you can see, there are a total of four sessions in each of the ATK Fortnite Frenzy tournaments. That's because you can reenter and try again if you feel your score isn't good enough. You will be charged half the normal entry fee, so R50 if you decide to reenter for another session.
If you can't make it to ATK Arena, then you can also check out the Fortnite Lonely Hearts cup. It doesn't have a prize pool, but it is something to do on Valentine's Day.
Main image credit: EpicGames