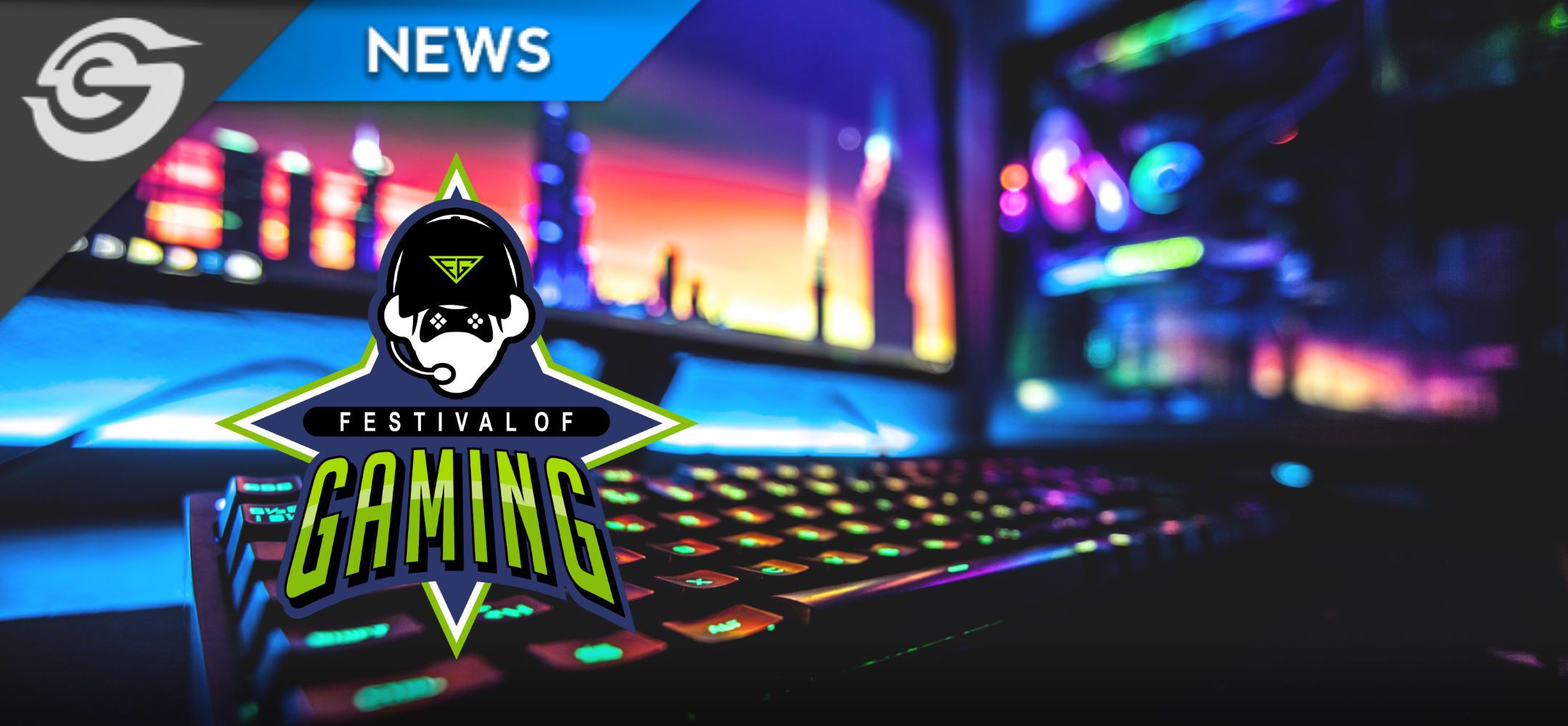 Rush Moves to the Rand Show in 2020
Chris House
The Rand Show, which takes place between 8 & 13 April next year, has started shaping up to be a destination event for gamers and geeks. In 2019 the event added gaming and cosplay for the first time, featuring a Fortnite tournament with over R100,000 in prizes up for grabs. Now NAG and the Rand Show have partnered up to transform Play Zone 2, Hall 8 into the Festival of Gaming in 2020.
The Festival of Gaming will feature everything from video games, esports, cosplay, and pop culture delights to the latest in tech and gadgets. In addition, the annual Rush esports event will also move to the Festival of Gaming.
Ulanova Visser, Marketing Director of Vodacom 4U, said that, "Rush esports is going to cause a huge spectacle at the Rand Show this year, and Vodacom 4U can't wait for the big reveal on 8 April. This is South Africa's biggest show, so of course we have to bring something that matches its stature. It's going to be huge."
The Festival of Gaming at the Rand Show 2020
I'm certain that there will be a variety of games and platforms present at the Festival of Gaming. While there will undoubtedly be some larger esports tournament set pieces, I'd also expect to see more activities that encourage casuals to participate as well. The Rand Show has a wide array of attractions that tends to attract attendees with incredibly varied interests. It's a great opportunity for people to engage with gaming in a setting they might never have really experienced before.
The continued involvement of Vodacom 4U also suggests that there will necessarily be a drive to appeal to ordinary mobile users. We could even see some pretty impressive prize pools up for grabs, so make sure you keep an eye out on future announcements.
The Festival of Gaming will also host the World Cosplay Summit South African Championship. Since its inception in 2003, the World Cosplay Summit has developed into one of the largest cosplay events in the world. According to the press release teams, "Teams of two will need to design and create their own costumes, as well as perform a skit, of their favorite Japanese pop culture characters." The reward if you're one of the best? A trip to Japan in 2021 to compete against cosplayers from around the world in the WCS Championship.
Learn More
Tickets to the Rand Show are available on their website from Friday the 29th of November 2019. There will be some deals available on Black Friday, so if you're definitely attending the show you should make sure you pick up your tickets then. It'll be buy one ticket and get one ticket free. A single day pass will get you into any one of the six show days and includes access to the Festival of Gaming. Limited to two tickets per basket and stocks are limited.
Michael James, Publisher of NAG and Senior Project Manager of Vodacom rAge says, "Our objective at NAG has always been to grow the gaming industry. The exciting reinvention of the Rand Show in 2020 is a fantastic opportunity for us to showcase the culture we all love so much to an audience that hasn't been exposed to our industry on such a large scale. We're also working on bringing a few amazing experiences to our existing community by leveraging off the footprint and power of the Rand Show. We look forward to fresh gaming, technology and geek culture for everyone while staying true to our hardcore gaming audience."
Sounds like the Festival of Gaming at the Rand Show might be worth checking out.