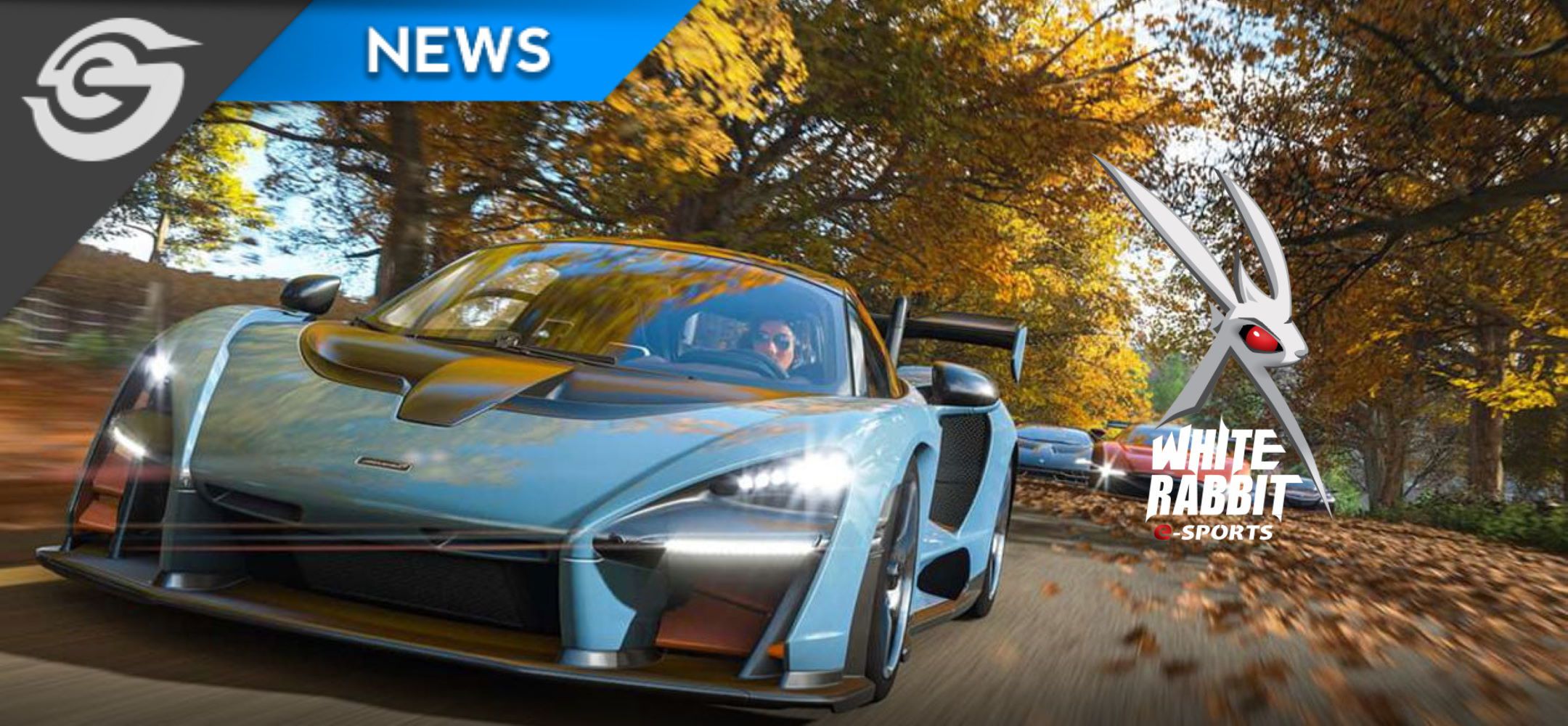 GeeMax Joins White Rabbit Gaming
Chris House
White Rabbit Gaming, one of the leading Multi-Gaming Organizations (MGO) in South Africa, announced yesterday that they were welcoming George "GeeMax" Smith to their family. The addition is intriguing because GeeMax is an avid sim racer in South Africa. This bucks the recent trend of MGOs predominantly adding rosters from more traditional titles like CS:GO or Dota 2. It could very well be an indication of the growing popularity around the competitive sim racing scene in South Africa. This is a genre and community that GeeMax has been a consistent supporter of for quite some time.
GeeMax is also a popular (if sometimes controversial) esports personality, caster for Dominus Gaming, and sometime event host. You should definitely follow his Twitter profile for some flames or to keep abreast of all things sim racing, because who doesn't want flames? Also, news about sim racing. But you'll mostly be there for the flames. It'll be great until he blocks you one day, out of the blue, for no good reason. I'm not bitter…
Q&A with GeeMax
We dropped GeeMax a few questions. They're about joining White Rabbit Gaming, sim racing's potential in South Africa, and whether he really has any friends. TL;DR he doesn't have any friends.
CH: Why do you think WRG have added you, a lowly sim racer, to their family?
GS: To be honest, I think that MGOs are always on the lookout for a title with some potential to get involved in. Sim racing is a little different, because [while] its not new, it most certainly is new to most MGOs we have here.
CH: Why did you decide to join WRG specifically?
GS: I kind of went through a transition phase in esports commentary, after doing a lot of CS:GO/PUBG/Dota 2. I figured out how much I missed the racing side of things (well, drifting at this stage of that journey) and began doing more community based races and getting involved in that scene.
That's when I quickly worked out that nobody really knows much about it, which is a shame. WRG has an established name in the industry and I feel my dreams and goals will align well with them.
CH: Tell us how a sim racer and WRG met. Was it love at first sight?
GS: Well, I was doing my usual trolling on twitter and happened to joke on a WRG post. I also straight up asked them when they were getting into sim racing, in that thread. When Alwyn (the WRG owner) DMd me, I thought it had something to do with my trolling. I didn't realize it was to meet up and have a discussion around sim racing and WRG. The rest is all just the details, but we clicked and had some awesome discussions.
CH: How big is sim racing in South Africa, and is it growing?
GS: Sim racing in South Africa, exclusively, is relatively small (compared to most other titles). However, it's unique compared to those titles as well because we don't actually have to limit ourselves to [tournaments that take place] in South Africa based on ping/region limitations. There is a larger barrier to entry, with needing to purchase a steering wheel and pedals.
This means that most of the drivers are also older than most esports players. I think that might potentially harm the growth in our country. With that [being] said, I have only seen more and more drivers enter the community since we started. It is most definitely in a foundation phase, however much further along than when I started a year or so ago.
CH: Why is sim racing so cool?
GS: Sim racing is cool because you have a real world crossover between a game and a real-life activity (racing). Real drivers practice in simulators during their off time, and there are countless videos and talks from professional drivers giving props to the gamers in sims. They can respect and acknowledge that it's not a real car, but what the drivers are doing is talented and translatable across into a real car.
If you get to the top divisions in something like iRacing, for example, you would be racing against real F1 drivers like Lando Norris and Max Verstappen. There is something undeniably cool about that. Focusing on my title, ACC, I hope to race against the likes of our local greats David Perel, Kelvin van der Linde, and Jordan Pepper.