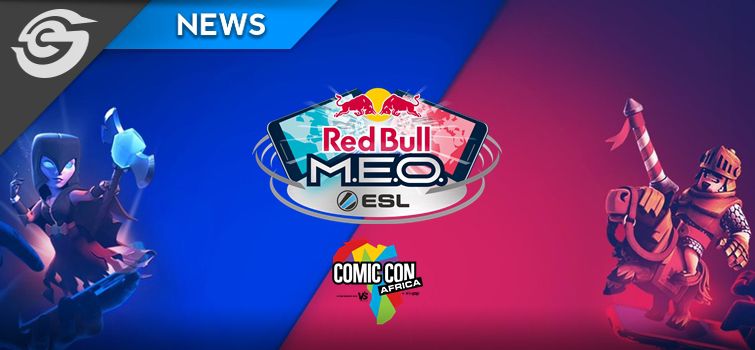 Red Bull M.E.O by ESL brings competitive Clash Royale to Comic Con 2018
Chris 'Sargon' House
Red Bull recently announced that the South African qualifier for the Red Bull M.E.O, hosted by ESL, would take place at Comic Con Africa 2018. Comic Con Africa takes place from 14 – 16 September 2018, and also features tons of esports tournaments already. The winner of this Clash Royale qualifier earns a spot to Germany, where they'll be competing against the best players from around the world. Matches will be 1v1 in an offline playoff structure.
Registration takes place on Friday the 14th of September. The qualifier matches start on Saturday the 15th of September and end on Sunday the 16th of September. This will be the very first season of this global Clash Royale competition. Head here to sign up and get more information.
In order to participate you must comply with the following:
You have to be a registered player on the ESL Play platform
You have to be at least 16 years old
You are only allowed to participate in one (1) country´s qualifier
You have to hold valid travel documents
In the event that a player qualifies for the tournament but does not meet the requirements to participate, that player will lose the right to participate and the place will go to the next eligible player to qualify.
Read the full rulebook on ESL PLAY
**UPDATE**
It has been announced that Sam 'Tech Girl' Wright and Gareth Woods will be shoutcasting the tournament.