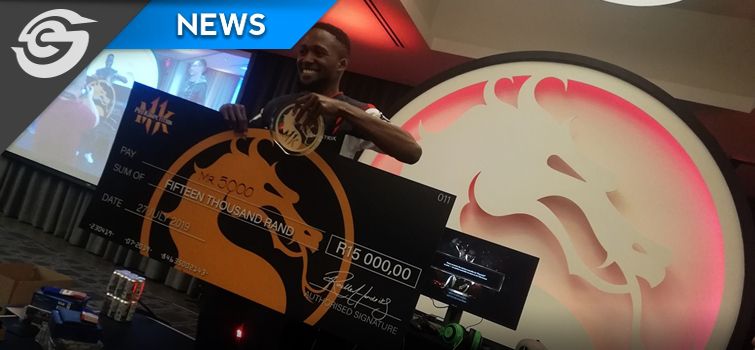 Local Mortal Kombat 11 champion crowned
The ACGL operated first season of Mortal Kombat 11 action came to an end this past weekend with the grand finale at Protea Hotel Fire & Ice! by Marriott. On the line was R30,000 in cash and a trip to Celtic Throwdown in Ireland.
The event saw the top four players from the online qualifiers compete against the top four players in the Last Chance Qualifier hosted earlier in the day. The remarkable thing about the event was the diversity of countries participating in Pretoria on the day. Players travelled from Zambia, Zimbabwe and Tanzania to compete with – and against – the South African players.
This ensured that the grand finale featured potentially the very best Mortal Kombat fighters in Africa, with the winner carrying the expectations of a continent on their shoulders in Ireland. However, the players first had a double elimination bracket between them and the glory.
The Top Two
After a gruelling and bruising series of matches, the final saw South African Brandon 'Sho Kahn' Jacob up against Zambian Justin 'Mr. 5000' Banda. The former holds Injustice 2 SA Cup championship, while the latter is a well-known force in the African scene. The two had already faced each other in the winner's bracket, with the South African losing 3-0.
It took an additional set to determine the winner the grand final however, but the victor remained the same. Mr. 5000 grabbed a 3-1 win and the coveted prizes on offer. All eyes will now be on the Zambian player when he heads to Ireland at the end of August to compete in a $15,000 tournament.
The final standings after the top eight playoffs:
The top eight eight bracket was streamed live via the ACGL YouTube channel with commentary by ACGL's Nick Holden and Button Bashers' Luca 'RoBoHoBo' Tucconi.
The event was brought to life by with Warner Bros. Interactive Entertainment, Mortal Kombat's local distributor TeamFinity, Protea Hotel Fire & Ice! in Pretoria, PlayStation South Africa, ASUS ROG and Turtle Beach and Razer distributor Apex Interactive.
[Via: ACGL]