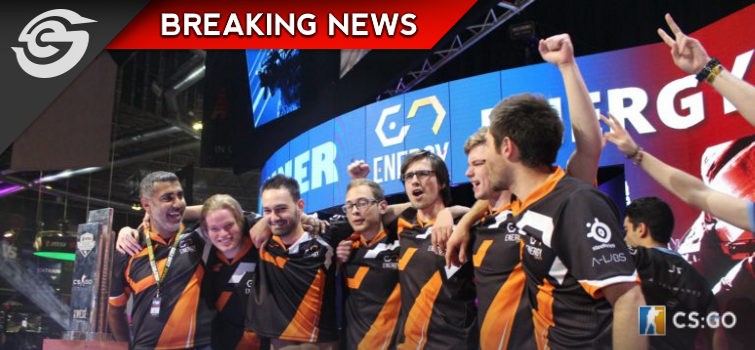 Energy eSports beat Sinister5 to win ESEA SA Season 27
Chris 'Sargon' House
The ESEA CS:GO Season 27 South Africa Open Finals took place last night, with heavy favorites Energy eSports facing off against up and comers Sinister5. The Bo3 series was fairly one sided, with Energy eSports putting on a dominant display. On map 1, Cobble, Energy eSports ran rampant in a 16-2 victory. Map 2, Cache, was a slightly closer affair with Energy eSports taking the map 16-7.
It's an important victory for the locally dominant Energy eSports CS:GO side, especially when you consider that in Season 26 of the same competition last year they were unfortunate to only make it to the semifinals. On the flipside it was great to see a new emerging side in Sinister5 able to make it to the finals, despite the predictable outcome. ESEA CS:GO SA Season 28 registrations are currently open, so make sure you sign up for the South Africa region now.
Header image courtesy of Kwese Gamer.