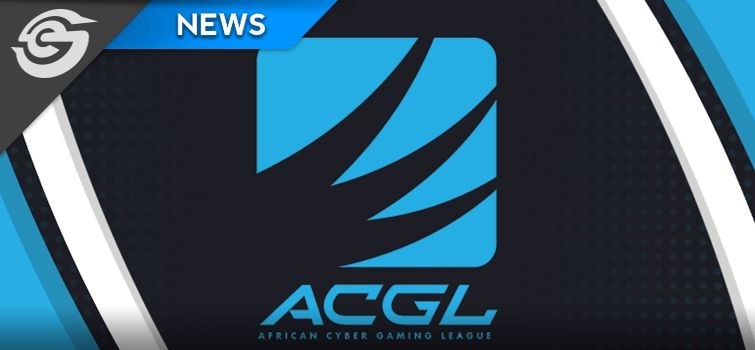 ACGL roll out their updated site
Esports Central
South African tournament operators African Cyber Gaming League (ACGL) have launched their updated website, complete with a number of new features. The website update was completed over the holiday season, after ACGL had completed a busy 2018 for themselves.
While their main tournament, season plans and events are still to be detailed, the site launches with the usual array of regular online tournaments. Initial tournaments include Call of Duty, Fortnite and Mortal Kombat, and are all free-to-enter.
At first glance, the updates to the site are quite clear. There's a face-lift and a fair amount of personality injected into the user interface. Behind-the-scenes, the tournament and match features ensure a more fluid and simplified system for competitors. ACGL has also offered their users more reasons to engage with the platform by way of a system of goals and achievements.
TOURNAMENTS
The tournament and match features have been done to "improve [user] experience and further remove potential human error." A very useful addition is an update to their pre-existing Free Agent system. Players signing up as Free Agents to upcoming team-based tournaments will now be automatically teamed up with others on check-in. This should see more solo players getting an opportunity to participate and become a more integral part of a growing community.
Team management for tournaments has been simplified, as has match reporting. A counter has been added to indicate grace periods remaining before a forfeit and automatic score acceptance. Score reporting itself has been made simpler with the addition of drop-down menus. The map randomiser has also been improved.
PROFILES
The user profiles have been visibly altered. Traditional profile pictures are now customisable avatars with interchangeable elements. More details about yourself and your tournament achievements have been added to the user profile page. Achievements themselves are now a new element with users receiving Achievement badges for completing set goals. These may vary per Achievement but include elements such as video submissions, participating and more.
A Reputation system has also been added. This will see users penalized for a variety of abusive or unsportsmanlike behavior, and rewarded for positive behavior. Other elements added include a page dedicated to video streamers and another for video clip submissions.
On the subject of videos, ACGL have released a handy video guide to assist new and experienced members.
You can find out more about the full series of updates and features in their announcement article.