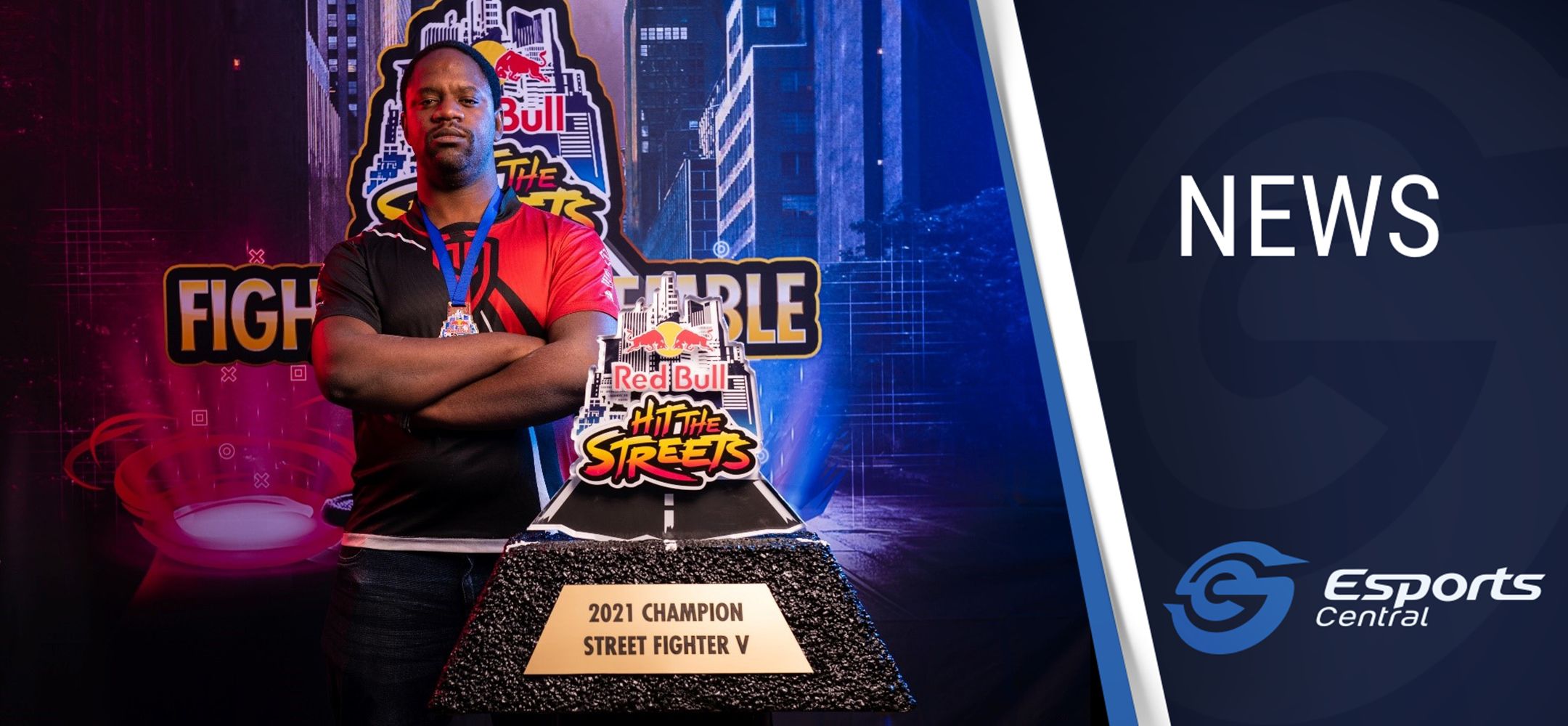 Red Bull Hit The Streets crowns 2021 Street Fighter V Champion!
The third edition of the Red Bull Hit The Streets concluded this past weekend, and saw a thrilling finale packed with a few surprises.
Eight of the best Street Fighter V and Tekken 7 competitors in South Africa earned their way to the epic showdown hosted at Bravado HQ. On the agenda, a fight for the trophy that would again be closer than anyone could bear.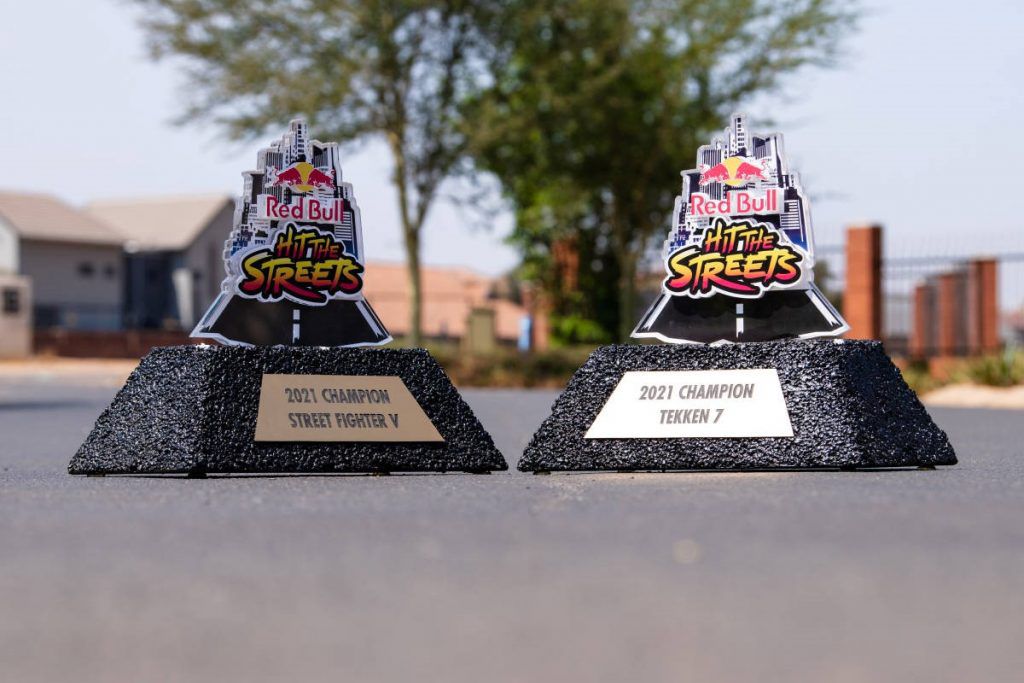 The Ultimate prize would not only be the trophy, but a trip to Las Vegas to represent South Africa in the Last Chance Qualifier at Red Bull Kumite 2021. Hosted by Sandile GQ Ntshingila, the event featured local talents such as TechGirl, MrChocolatezzz, and Snare.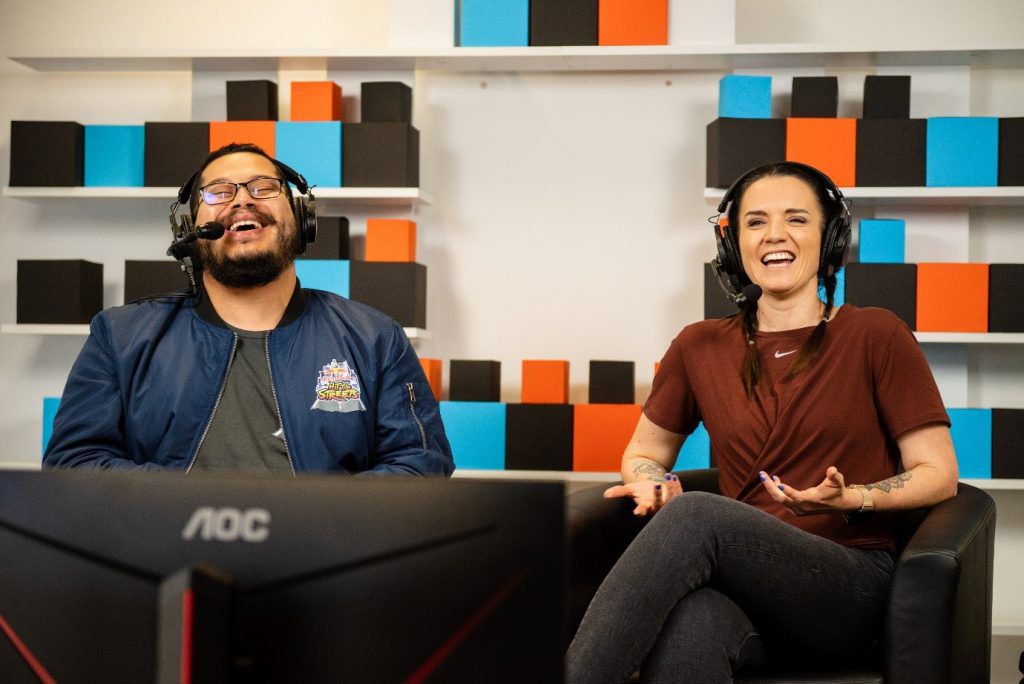 Street Fighter V
The Street Fighter V finals began with some scores to settle between the competitors.
JahbiM from Goliath Gaming, seeded 1st into the Finals due to being the twice defending Champion, was not feeling that he was coming into this with a guaranteed advantage. Having recently being involved in a tournament where he failed to win, losing in the Grand Finals to BillyD, a constant rival of his. Despite this, he would be looking to complete an unprecedented triple victory at these finals.
BillyD of course would be our 2nd seeded player, having won Qualifier 1 and also newly signed to Bravado Gaming. He won the Capcom Pro Tour, denying JahbiM his first tournament win in quite some time, so would be favoured to do well in this competition.
Massive expectations aside, 3rd seed Ren looked extremely solid within his own qualifier and was poised to continue that run of consistency.
Meanwhile, 4th seed Vinpetrolium from Illusion Gaming had had the roughest road towards qualification, almost falling in the Grand Finals but nonetheless securing his place at the Hit The Streets finals!
Somehow, for the third straight year, we had found this particular foursome representing the apex of South African Street Fighter V.
With the stage set for a historic result no matter what happened, you could feel the tension in the air as the games began!
FIGHT!
Starting off with JahbiM taking on Vinpetrolium, the expectation was that the defending champion would start and end in dominant fashion. Initially, JahbiM on his signature Karin looked simply beyond the abilities of Vinpetrolium, quickly securing 2 straight games. However, Vinpetrolium would display his own ability to adapt with his Bison, and began to punish JahbiM in ways that revealed that the champion was still warming up. Ultimately, JahbiM would be able to shape up appropriately and secure the game, progressing to the Winner's Finals. Though he would wryly comment that it was "Not as clean as I wanted it."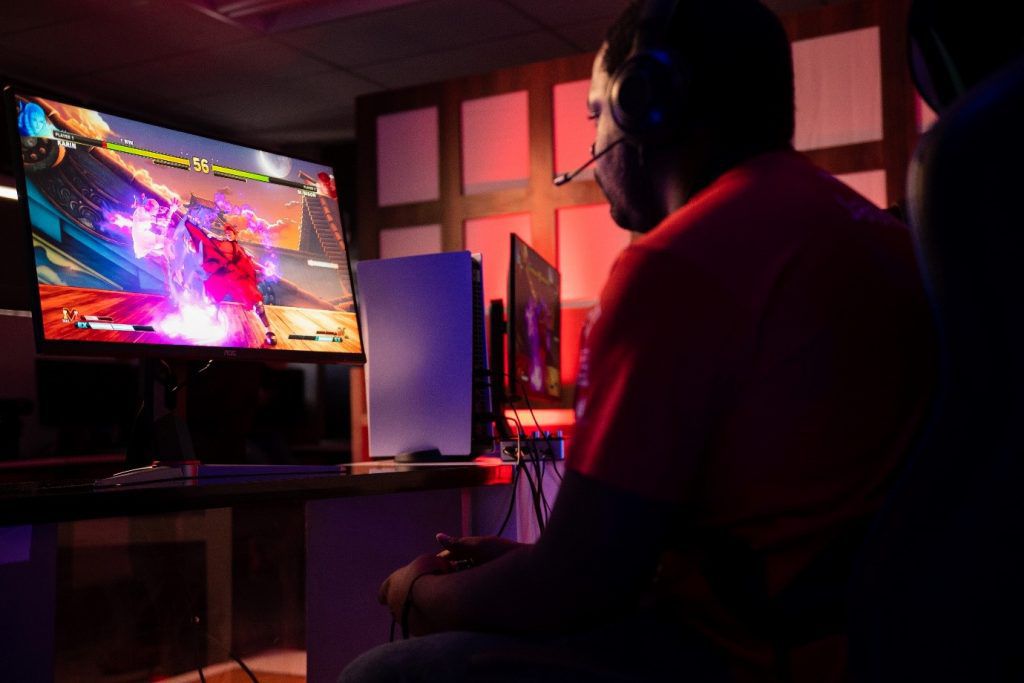 Whilst the opening match was closer than expected, the second match was anything but. If JahbiM was still warming up, BillyD was definitely coming into Ren extremely hot. Despite having the largest character arsenal of all the competitors, he would choose to put his fate in the hands of Ed his entire finals run. Two games in, and it became clear that the signature Ibuki would not represent success for Ren, forcing him to switch characters to Ken. "I was a lot more prepared than he was" – BillyD. Whilst the choice certainly improved his chances, it wasn't enough. BillyD was still able to handily close out the set cleanly, booking a Winner's Finals date with JahbiM.
Winner's Finals would be a massive contest, as the winner would be heavily favoured to take it all. JahbiM led the charge here, started the matchup with Kolin being employed rather than his Karin. Putting BillyD off guard, JahbiM was able to exploit the matchup knowledge and win two strong games. BillyD however, is Championship calibre for a reason, and he was able to adapt very well to take a game off of JahbiM. Sensing that the surprise advantage was gone, he went back to the more stable Karin despite the harder character matchup. True to form, this was easily his best game of the set, and he became the Grand Finals Boss for the third year running!
Who's going home?
Our first elimination match between Vinpetrolium and Ren started out with strong potential for Ren, which quickly slid away as Vinpetrolium became accustomed to using his Rashid to frustrate the Ren Ibuki. Although he got a game out of this tie, Ren was simply unable to apply the needed pressure Ibuki demands and was summarily eliminated from the tournament. When asked to comment on the events, he simply felt that "This year I was not mentally prepared enough. But I know I can work on that".
Though buoyed by his win against Ren, Vinpetrolium would find himself having to overcome BillyD in the Lower Bracket Final. Deciding to go back to Bison, he opted for a less high-pressure style and more counter heavy. This approach was paying off for a while, allowing him to claim rounds and a game. However, BillyD was just too perfect on his executions and would be able to clutch out a victory, booking a Grand Finals rematch against JahbiM.
Vengeance or Vindication? Street Fighter V GRAND FINALS!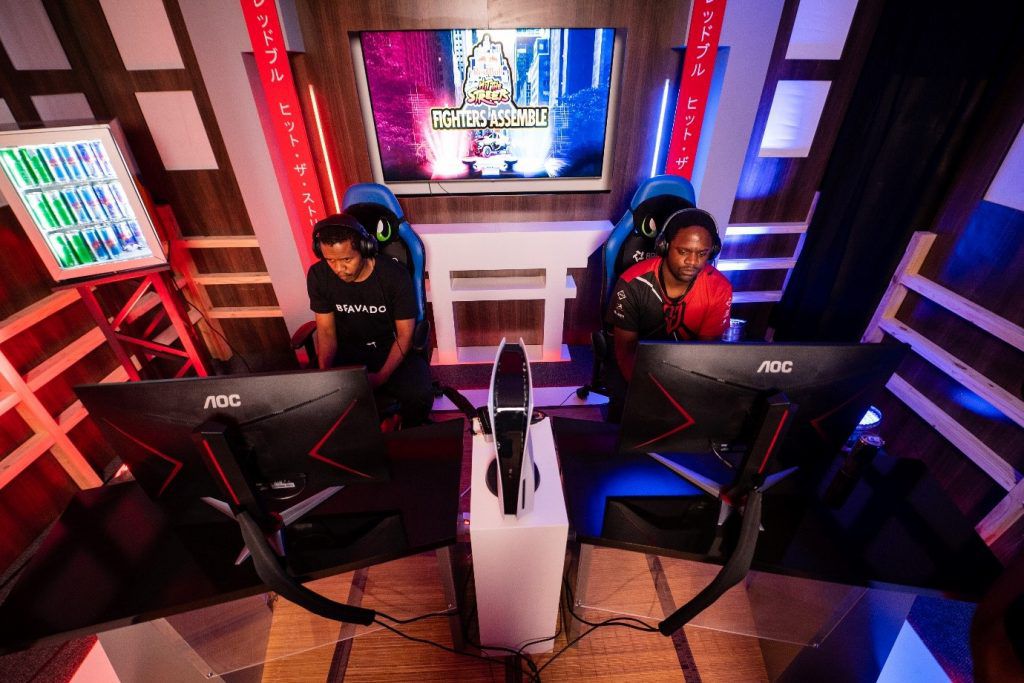 As it almost always does in South African Street Fighter, the finals would come down to BillyD and JahbiM. The Goliath Gaming man having the winner's side advantage would allow him to have a major bonus of the additional bracket reset. Bravado Gaming's BillyD would have his work set out for him, needing to win six whole games. Even more so as, in three years, JahbiM has never lost on LAN in South Africa.
The match kicked off with Billy able to secure the initial game against JahbiM although it came exceptionally close, capped by a marvellous round two comeback. This moment seemed to energize BillyD, and he was able to clutch out the victory. The hype from BillyD would continue into Game 2, where he managed another impossible comeback to prevent a round two loss that would have given JahbiM his first game.
Unfortunately, all this hype seemed to have energized JahbiM as well, as he started to string together some incredibly clutch performances one after another. BillyD would find himself starting to get frustrated, as even if he brought JahbiM within a sliver of health, the two-time champion would somehow mount a comeback. This was most evident in Game 3 where BillyD would find himself unable to keep the same high level of execution.
Eventually, this all culminated in a Game 4 where BillyD came apart at the seams. Suddenly, not only was his offence letting him down, but his defence as well. At this level of Street Fighter V, that is simply asking to be dismantled.
JahbiM would oblige this request, sharply dissecting BillyD until he was able to close out the contest and secure an incredible Back-to-Back-to-Back Red Bull Hit The Streets victory!
For the third time running, Red Bull Kumite beckons the Alexandria local, who will proudly carry the banner of South African Street Fighter V!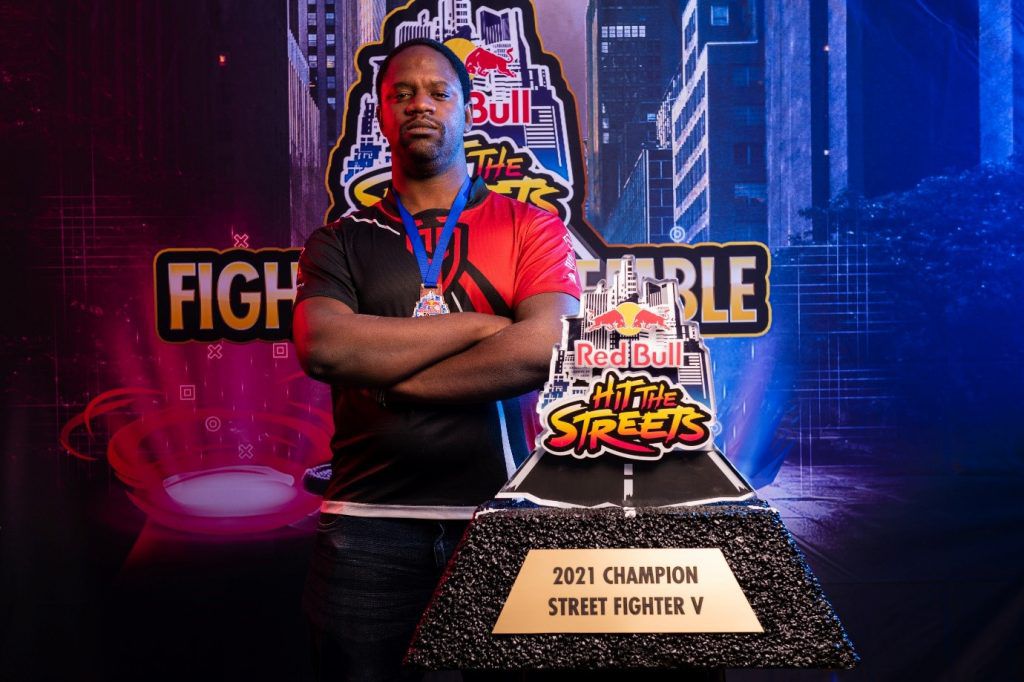 "The final with Billy D was intense and a close one. To be the three-time champion for Red Bull Hit the Streets is a dream come true. The training will be more intense leading up to Red Bull Kumite in December." commented JabhiM on his third Hit The Streets win in a row.
Only the beginning
Now that the third season of Hit The Streets is done, we look to Las Vegas and the Red Bull Kumite event.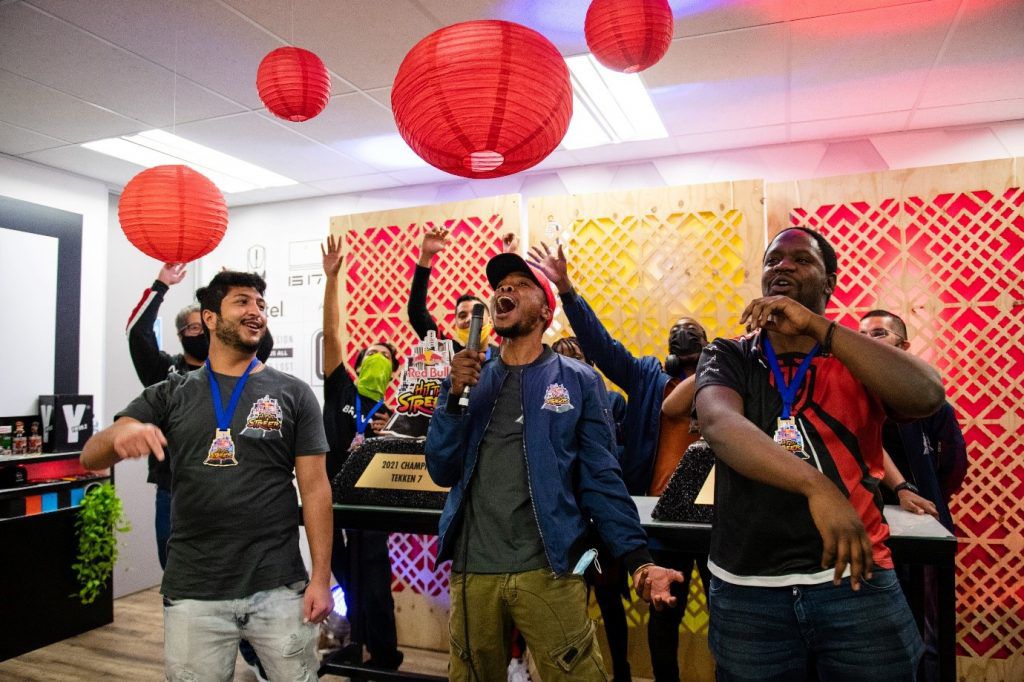 The local qualifiers for this year's Hit the Streets kicked off online on the 5th of September and concluded with the third and final qualifier on the 26th of September. The grand final was streamed live on Red Bull's Twitch channel.
[Images via Red Bull]