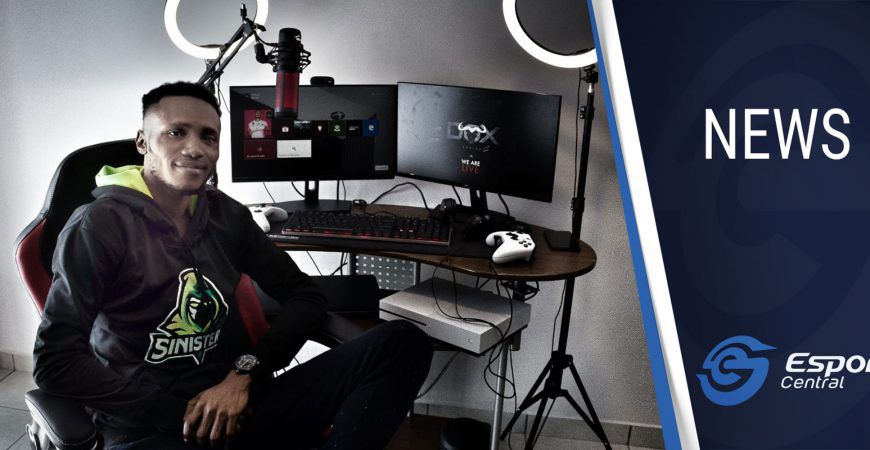 Sinister5's Dox played FIFA for 58 hours in Guinness World Record attempt
Daniel "Dox" Osemeudiame from South African MGO Sinister5 has completed his Guinness World Record attempt, clocking 58 hours of FIFA. His stream completed over the weekend, and now, we await the results from Guinness.
Read more: Rainbow Six Siege brings new operators and game updates
The Guinness World Record attempt
Dox streamed his entire Guinness World Record attempt over the weekend. The record he attempted to break is  "Longest videogame marathon on a football (soccer) game". This world record is currently held by Christopher Cook who played FIFA 15 for 48 hours, 49 minutes and 41 seconds in 2014.
Daniel managed to play for 58 hours, which means he broke the record with roughly 10 hours. However, we still have to wait for Guinness to confirm the new world record.
Sinister5 announced:
"Dox played FIFA for a total of 58 hours during his World Record Attempt. We are currently waiting on confirmation from Guinness for the official hours recorded for the record.
GGWP, Dox. You've earned some well-deserved sleep."
The reference number for his attempt is: 190717080225ivmo
If you couldn't watch the attempt live, you can check it out on Daniel's Twitch.tv channel (Doxose). Follow Dox on Twitter for updates.
It is amazing to see how Dox is putting Nigerian esports, as well as African esports as a whole on the map, forcing the world to take notice through his determination.
While Dox is probably getting some rest, and we await Guinness' decision, it is important to note Dox followed all the rules, including taking some allowed breaks. In a world record attempt such as this one, the player is allowed 10 minutes of rest for every hour played.
Header image and video provided by Daniel "Dox" Osemeudiame.