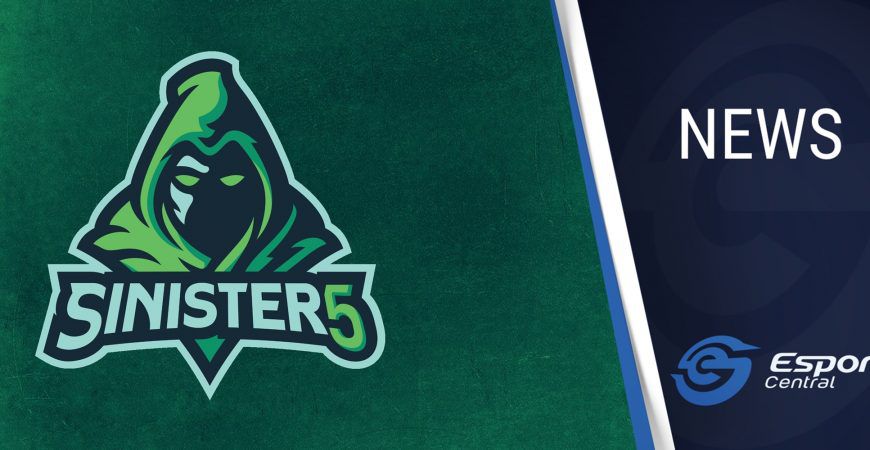 The Sinister5 Dota 2 squad's journey starts in Europe
Late last month, we spoke to the owner of Sinister5,  Ivo Tzanev, in an interview about their Dota 2 squad heading to Bulgaria. During that same week, the new Sinister5 Dota 2 roster was announced, with one of the best South African players, Travis "Castaway" Waters, joining the squad. Now that all the South African players are safe and sound in Bankso (a ski resort), Bulgaria, they have joined their first international tournament as a team.
Sinister5 at the Vrkolak Challenger League
The Sinister5 Dota 2 squad has entered the Vrkolak Challenger League. This is an online Bulgarian league with a prize pool of 2000 BGN (nearly R19,000) that runs from 7 March to 3 May. The winner also gets a spot at the next Team Vrkolak Professional Tournament.
There are 10 teams in the Vrkolak Challenger League and group matches have already kicked off. The Sinister5 Dota 2 squad seems to be doing very well, as they beat their opponents DontEvenTry 3-0 in the opening match. There's still a long way to go, however, as they need to play eight other teams and only the top four teams in terms of points go through to the playoffs (which begins on 1 May).
Their next opponent is XpendabLES. You can check out their progress in the group stages on the Vrkolak Challenger League tournament page. The next match for the South African team kicks off on 14 March at 19:00 SAST. You can watch it live and support the Sinister5 Dota 2 squad on the official Team Vrkolak Twitch.tv channel.
At the time of writing, the MGO hasn't announced any other tournaments their Dota 2 squad will compete in, but this is just the start of their journey and we wish them all the best of luck.
Header image credit: Sinister5