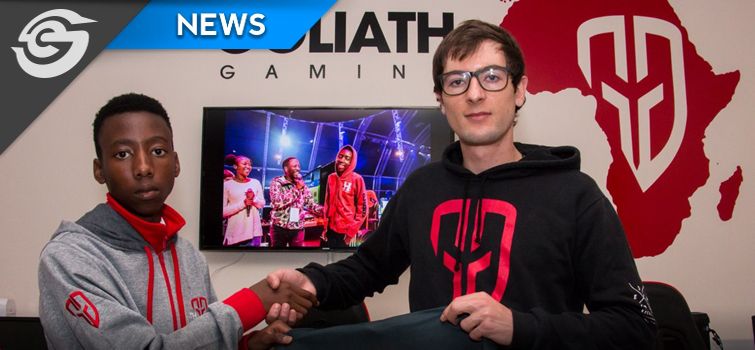 Goliath Gaming signs second FIFA player
Clint 'Zombie Dredd' O'Shea
Multi-gaming organisation (MGO) Goliath Gaming has signed the 16 year old VS Gaming winner Thabo 'Yvng Savage' Moloi as their second FIFA player.
The young unknown (at the time) took the recent VS Gaming FIFA eWorld Cup qualifier in Gauteng, beating the 2017 champion in the final. The PlayStation 4 player joins the MGO after they signed Julio 'Beast' Bianchi a few months back. Julio recently attended the FIFA Global Series Playoffs in Amsterdam.
However, the latest addition to the Goliath Gaming roster has a big future ahead of him. This is especially true when one considers that the VS Gaming tournament was his first foray into a tournament environment. For his efforts, the Hoerskoel Die Fakkel pupil secured R400,000 in a tournament he "didn't expect to win".
You can find out more about this young talent in his recent interview with Red Bull. We can only assume that up next is the Vodacom 4U Football Cup at Rush Esports at the end of June.
[Source: Goliath Gaming Twitter] | Image via: Sam Tech Girl Wright]