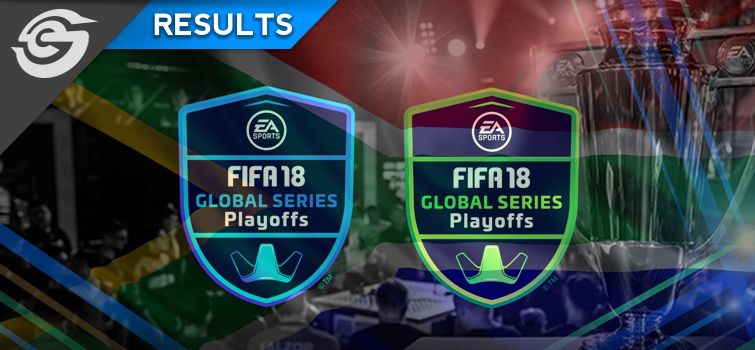 The South African journey at the FIFA Global Series
[vc_row][vc_column width="2/3″ el_class="articlebody" css=".vc_custom_1523270772654{padding-top: 10px !important;padding-right: 10px !important;padding-left: 10px !important;}"][vc_single_image image="4822″ img_size="full" alignment="center" css=".vc_custom_1528094370889{margin-bottom: 0px !important;}"][vc_row_inner content_placement="middle" css=".vc_custom_1523350157423{margin-left: 20px !important;}" el_class="cat-tag"][vc_column_inner width="1/4″ css=".vc_custom_1523351002838{background-position: 0 0 !important;background-repeat: no-repeat !important;}" offset="vc_hidden-xs"][vc_custom_heading text="News" font_container="tag:h3|font_size:12|text_align:left|color:%23ffffff|line_height:1″ use_theme_fonts="yes" css=".vc_custom_1524480392987{margin-top: 0px !important;padding-top: 10px !important;padding-bottom: 10px !important;padding-left: 20px !important;background-image: url(https://esportscentral.co.za/wp-content/uploads/2018/04/Rectangle-26.png?id=2528) !important;background-position: center !important;background-repeat: no-repeat !important;background-size: cover !important;}"][/vc_column_inner][vc_column_inner width="1/4″][/vc_column_inner][vc_column_inner width="1/4″][/vc_column_inner][vc_column_inner width="1/4″][/vc_column_inner][/vc_row_inner][vc_custom_heading text="The South African journey at the FIFA Global Series" font_container="tag:h2|font_size:28|text_align:left|color:%23ffffff" use_theme_fonts="yes" css=".vc_custom_1528093827551{margin-top: 0px !important;margin-bottom: 0px !important;padding-top: 20px !important;padding-bottom: 20px !important;padding-left: 20px !important;background-color: #262631 !important;}"][vc_custom_heading text="Clint 'Zombie Dredd' O'Shea" font_container="tag:p|font_size:13|text_align:left" use_theme_fonts="yes" css=".vc_custom_1528003104135{margin-top: 0px !important;padding-top: 10px !important;padding-right: 10px !important;padding-bottom: 10px !important;padding-left: 20px !important;background-color: #2a2b37 !important;}"][vc_separator color="custom" css=".vc_custom_1523350609771{margin-top: 0px !important;border-top-width: 0px !important;padding-top: 0px !important;}" accent_color="#3b455a"][vc_column_text css=".vc_custom_1528093937502{margin-top: 0px !important;padding-top: 20px !important;padding-left: 20px !important;}"]
Over the past week, three South African FIFA 18 players were in Amsterdam. They were there for the Global Series Playoffs and the chance to get to London for the FIFA eWorld Cup Grand Finals. How did they fair in the playoffs? We break it down for you below.
Both the Xbox One and PlayStation 4 legs of the playoffs featured 64 players from around the world. The first round of the tournament was Swiss format. Players winning four out of their seven games then headed to the top 32 single elimination bracket. Each match was a two leg affair, giving players an opportunity to stage some dramatic comebacks.
Xbox One
The Xbox One playoffs kicked off on 28 May and saw South Africa represented by Shiaan Rugbeer and KaYo. Shiaan got off to a great start and won his first match. Unfortunately, that was to remain his only win of the event and he went on to lose his next four matches to see his hopes of London dashed. KaYo suffered a similar fate but failed to get out of the starting block, tumbling out of the event after four straight losses.
German player Michael 'Vfl Megabit' Bittner took the Xbox One title with a 7-5 win over Fouad 'Rafsou' Fares of France.

PlayStation 4
Two players were set to represent South Africa on Sony's console. Sadly the 16 year old VS Gaming winner, Thabo Mike Moloi, was not able to make it to Holland. The weight of expectation was left on the shoulders of Goliath Gaming's Julio 'Beast' Bianchi. As the action kicked off on 1 June, Julio came out swinging with a win in his first game.
In his second game, Julio faced a previous two-time world champion in Hashtag Agge of Denmark. In a display that won 'The Beast' many fans, the South African took the match 9-5 on aggregate. The rest of day one did not go quite as according to plan for Julio as he lost his remaining three games, leaving him needing two wins on the morning of day two.
Day two of the PlayStation 4 Global Series saw the South African's dream brought to an end with a loss in his first match of the day. Nicolas 'Nicolas99FC' Villalba of Argentina went on to secure the top spot on PlayStation in Amsterdam.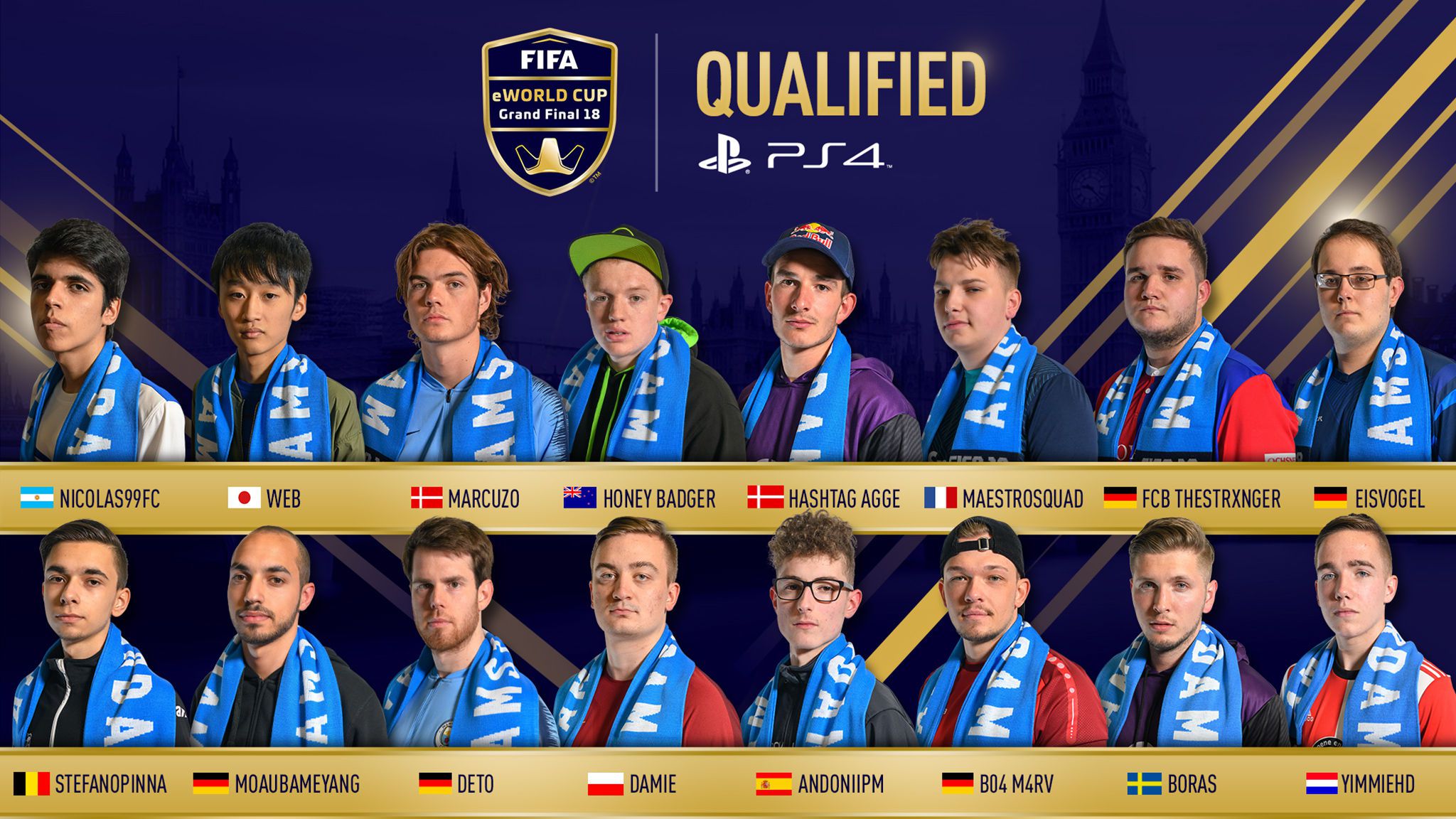 The qualified players head off to London next for the grand finals of the 2018 FIFA eWorld Cup.
You can find the full result listing and tournament brackets here. The various broadcast videos can be viewed on the EA Sports FIFA channel.
[/vc_column_text][/vc_column][vc_column width="1/3″ offset="vc_hidden-xs"][vc_basic_grid post_type="post" max_items="" style="pagination" items_per_page="8″ show_filter="yes" element_width="12″ gap="10″ order="ASC" filter_style="dropdown" filter_default_title="Matches" filter_align="right" filter_color="blue" item="2271″ initial_loading_animation="none" grid_id="vc_gid:1528094347831-194a8062-5416-10″ taxonomies="71, 84, 86, 88, 90, 92, 94, 110″ filter_source="category" el_class="results" css=".vc_custom_1527564819677{background-color: #30303d !important;}"][vc_custom_heading text="ALL MATCHES" font_container="tag:p|font_size:10|text_align:center|color:%23ffffff" use_theme_fonts="yes" css=".vc_custom_1523611106929{padding-top: 20px !important;padding-bottom: 5px !important;background-color: #30303d !important;}" link="url:https%3A%2F%2Fesportscentral.co.za%2Fall-matches%2F|||"][vc_empty_space][vc_basic_grid post_type="post" max_items="" style="pagination" items_per_page="8″ show_filter="yes" element_width="12″ gap="10″ order="ASC" filter_style="dropdown" filter_default_title="Results" filter_align="right" filter_color="blue" item="2271″ initial_loading_animation="none" grid_id="vc_gid:1528094347833-78e71788-fdc8-10″ taxonomies="76, 85, 87, 89, 91, 93, 95, 111″ filter_source="category" el_class="results" css=".vc_custom_1527564868647{background-color: #30303d !important;}"][vc_custom_heading text="ALL RESULTS" font_container="tag:p|font_size:10|text_align:center|color:%23ffffff" use_theme_fonts="yes" css=".vc_custom_1523611113209{padding-top: 20px !important;padding-bottom: 5px !important;background-color: #30303d !important;}" link="url:https%3A%2F%2Fesportscentral.co.za%2Fall-results%2F|||"][/vc_column][/vc_row]