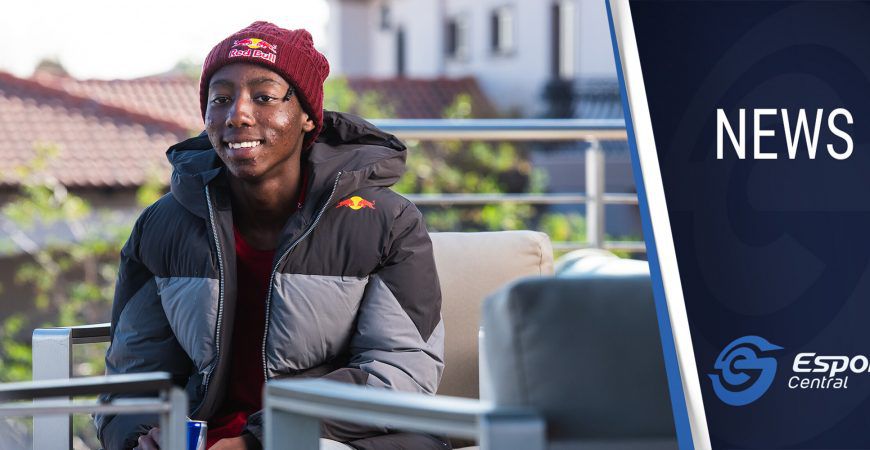 FIFA tips from top South African players and coach
Two of the best FIFA players in South Africa will be going head-to-head in a showmatch for charity on 10 October 2020 at 13:00 SAST. The showmatch will be a best-of-three event featuring Julio "Beast" Bianchi and Thabo "Yvng Savage" Moloi. These players are some of the best in South Africa, and this showmatch is in celebration of LG launching their new OLED TV range in the country.
Ahead of the showmatch, both these players as well as FIFA coach Shiaan "Shiaan1201" Rugbeer and their Goliath Gaming teammate, Muhammad Fa'iz "UnFaizdd" Mahomed, have shared some FIFA tips on how to level up your game.
FIFA tips from top South African pros
In a Press Release from Goliath Gaming, the organization has shared tips from these well-known South African FIFA stars and the coach. Check out two FIFA tips from each these great local players below as this should help prospective FIFA players everywhere.
Julio "Beast" Bianchi
Always be open to learning – You should always be open and eager to learn new things, be it learning lessons from your game mistakes and losses, or learning new tips and techniques from the best players in the game. There is a lesson in everything. Everyone you meet on your gaming journey (and in life) can teach you something – embrace it and always strive to learn more in a bid to become a better player.
Consistency is key – This is such an important one especially for anyone wanting to get into competitive gaming. Put in the time and effort to practice and play hard, and always give your absolute best in every game to reach your goals. Be consistent with your performance. If you stumble or don't have a good game, pick yourself up, take the lessons, and strive to perform better next game.
Thabo "Yvng Savage" Moloi
Watch the players you admire and the best of the best play online – The players at the top of their game are there for a reason. There is so much to learn from just watching them play – analysing their every move, how they outperform their opponents and how they strategise and execute to win. Watch the best FIFA players on Twitch or Youtube – many of them stream regularly and are easy to access online.
Get in as much practise as you can when a new FIFA releases – When a new FIFA game launches, there are often changes to the game from the previous release. It's valuable to start practising the new FIFA game as soon as you can to be able to learn the mechanics of the game as early on as possible and to start refining your game play.
Muhammad Fa'iz "UnFaizdd" Mahomed
Learn the meta of the game – There are tons of videos on YouTube explaining the meta. Once you know the best way to win, you can implement those strategies into your own way of playing, to create the perfect gameplay for you.
If you're a FIFA player, football knowledge helps – FIFA is of course a football game, so football knowledge is a big benefit to performing well on the virtual pitch. The meta of the game changes every year, but as long as you have a solid football knowledge foundation, you won't feel out of place playing any year of FIFA.
Shiaan "Shiaan1201" Rugbeer
To become the best you have to go up against the best – You shouldn't be afraid to play the best players in SA because it's the only way that you will get better and elevate your game to the next level. By avoiding the best players you just play against other casual players and won't learn anything new from them and won't be challenged in the way you should be as a competitive player.
Don't be afraid to make mistakes – A lot of gamers are scared to make mistakes in key areas, however, from my experience, you have to make mistakes in order to learn from them and improve.
Don't forget to catch the LG OLED TV showmatch between these local FIFA pros takes place on, Saturday, 10 October at 13:00 SAST via the Gamedock Twitch.tv channel. It will be hosted by Sam "Tech Girl" Wright and casted by Wasim "Wass" Rajah.
More details on the showmatch, along with the opportunity to win awesome prizes leading up to the big event, will be shared on Goliath Gaming's social media.
Header image via Goliath Gaming.