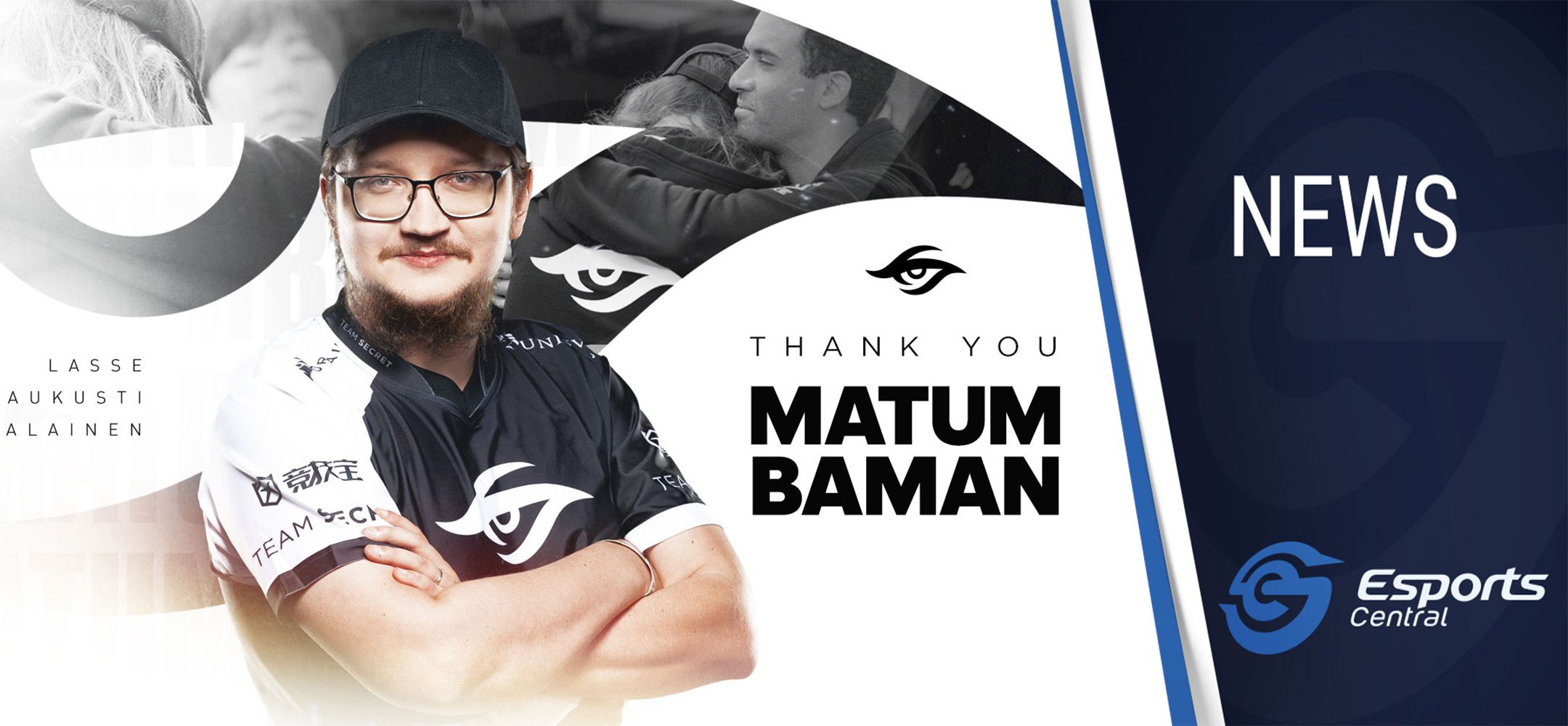 Team Secret parts ways with the legendary Matumbaman
As the roster lock of 21 November 2021 ahead of the next DPC season, we've seen a plethora of changes from Dota 2 teams across the globe. Recently, we reported about OG bidding farewell to both SumaiL and Saksa. A while back, Team Secret also parted ways with Ludwig "zai" Wåhlberg and now, another shocking announcement; the legendary carry player Lasse "Matumbaman" Urpalainen has left the organization.
Matu out of Secret
Taking to Twitter on 15 November, Team Secret surprised many fans when they announced the organization is parting ways with Matumbaman. Matu is a legendary carry player, joining the organization in 2019 and back in 2020, took Team Secret to seven trophies in a row.
Team Secret states: "This isn't just a story of lucky shorts. Lasse's ability to play any hero and obliterate any opposition on the safe lane made him one of the most reliable pillars of our team through online tournaments, Majors, and this previous TI. It is no coincidence that he was nominated for Esports Player of the Year in 2020."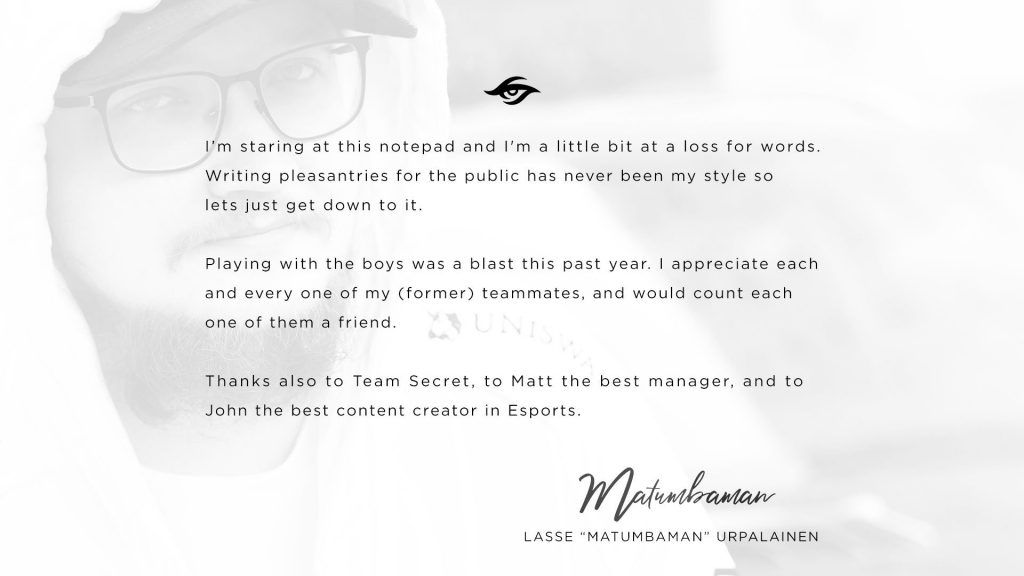 With Matu departing from Team Secret, fans are eager to learn who will be replacing this legend. The current Team Secret roster is:
Michał "Nisha" Jankowski
yazied "YapzOr" Jaradat
Clement "Puppey" Ivanov
The captain of Team Secret, Clement "Puppey" Ivanov, who needs little introduction, had this to say: "Another chapter has ended, but never forgotten. Lasse is an amazing guy and I really enjoyed being teammates with him. We shared some great moments together and I am sure that we will keep crossing paths outside of our careers. Good luck to you Matu!"
It remains to be seen who will fill the void Matu's departure has left.
Update: Matu has joined Team Liquid for the next DPC season!
Header image via Team Secret.