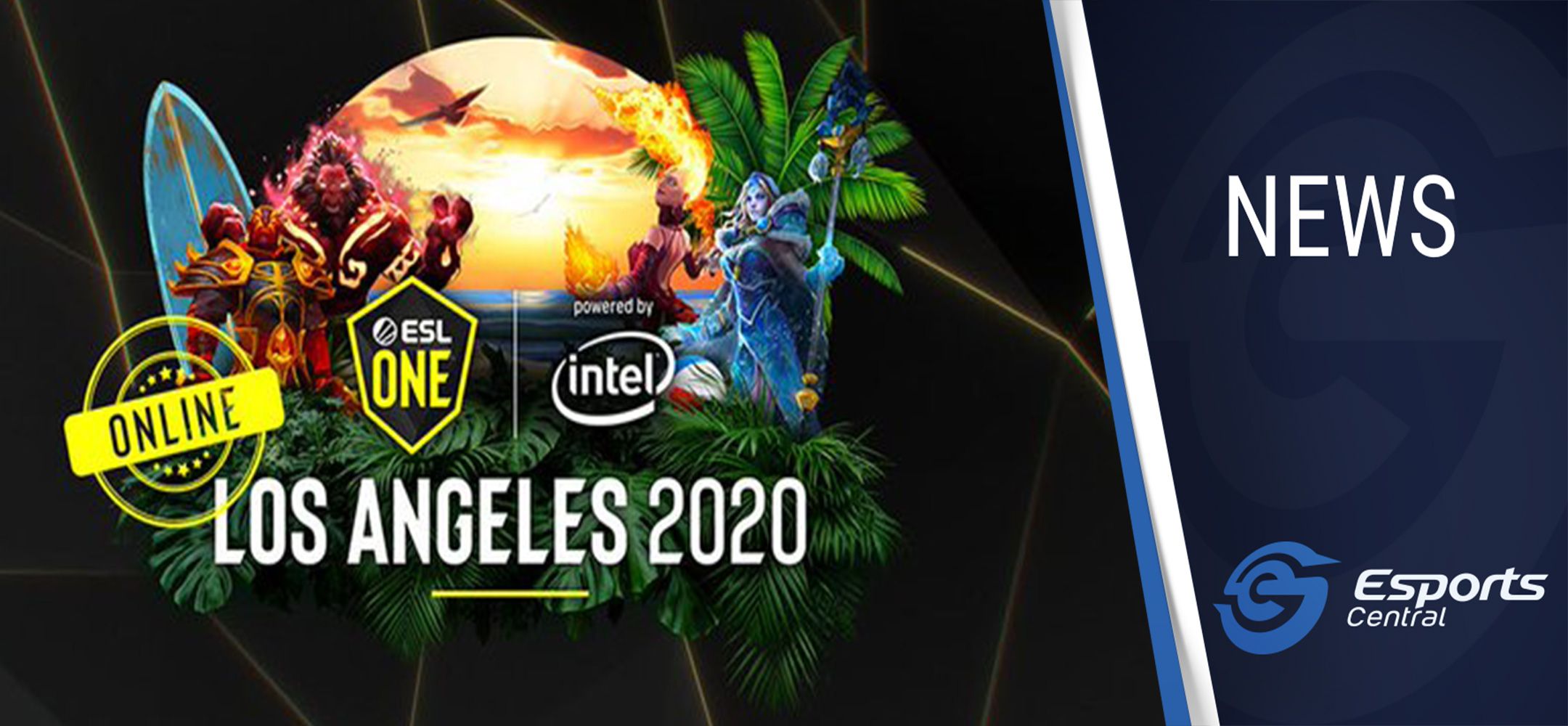 ESL One Los Angeles and Birmingham to be played online
Wessel Minnie
Earlier this month, we reported that ESL postponed the Dota 2 ESL One Los Angeles Major. This is due to the COVID-19 pandemic that has put the entire world in a crisis situation. Esports, however, can continue due to its advantage of being played entirely online. ESL and Valve have decided to go the online route with both ESL One Los Angeles and ESL One Birmingham, and the former kicks off this weekend. The Birmingham tournament will only take place in May and follow the same format, so today we will focus on the Los Angeles online tournament.
ESL One Los Angeles details
The ESL One Los Angeles Dota 2 tournament won't take place at the Shrine Auditorium in Los Angeles, US, this year. Instead, it will take place entirely online. To circumvent the latency issues from teams across the globe competing, ESL and Valve have decided to go with five regional leagues.
ESL explained that:
"It's the best, and more importantly, the safest decision for players, coaches, team staff, fans, and our event crews while still keeping the core of esports alive. We are happy that our sport can go on even in the most difficult of times and hope to bring you some entertainment and joy during the quarantine."
The following regional leagues will all form part of the ESL One Los Angeles:
Europe/CIS – $200,000
North America – $40,000
South America – $40,000
China – $55,000
SEA – $40,000
All these regional leagues will have their own prize pool. There is no mention of any DPC points. The prize pool for the entire ESL Los Angeles is now $375,000. As you can see, there's a big discrepancy between regions. That's probably because EU/CIS has 16 teams participating (two still unknown), while SEA, NA and SA all just have four teams. China has six teams competing.
These are all top teams that qualified for the ESL One Los Angeles tournament, as well as those who fell just short of qualifying, or had fantastic recent performances, for example, Team Nigma who beat Team Secret in the WeSave! Charity Play Dota 2 tournament.
You can catch all the action of the ESL One Log Angeles regional leagues online via YouTube. The tournament starts on 28 March and it will run until 19 April. The regional leagues will be played in a round-robin Bo3 format group stage, followed by playoffs and ending with a BO5 grand final.
Header image via ESL