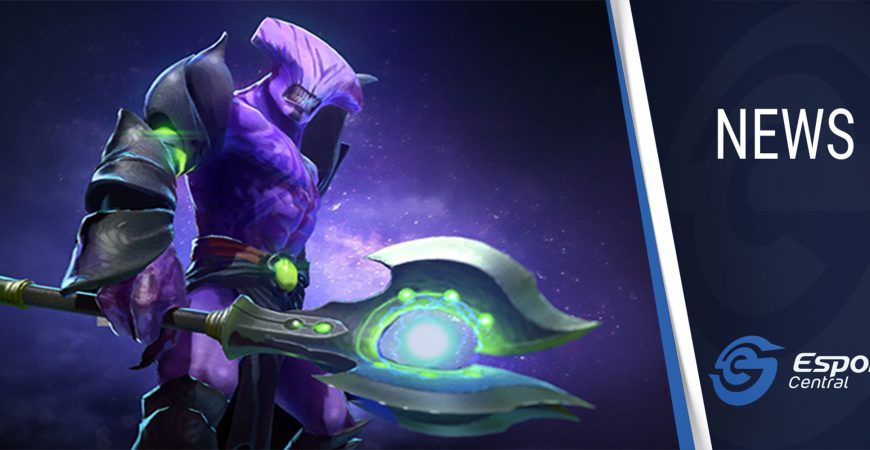 Dota 2 Arcana vote semi-finalists revealed
Since the release of the Dota 2 Battle Pass for The International 10, those who own the Battle Pass could cast their weekly votes for their favourite heroes. The ultimate winner of the Arcana vote will be the next hero to, obviously, get an Arcana. Now, it's down to the last four heroes.
Dota 2 Arcana vote semi-finalists
It's been a long time coming, and we've seen some close battles in the previous rounds. Unfortunately for Invoker fans, the hero got knocked out against Witch Doctor in the quarter-finals in a very close battle.
The four semi-finalists are:
Faceless Void
Spectre
Sniper
Witch Doctor
Interestingly, two of these heroes made it to the semi-finals in the past. Both Spectre and Faceless Void have been in the top four before, and both these heroes also got the most votes in the quarter-finals.
An image by Wykrhm Reddy below explains the stats.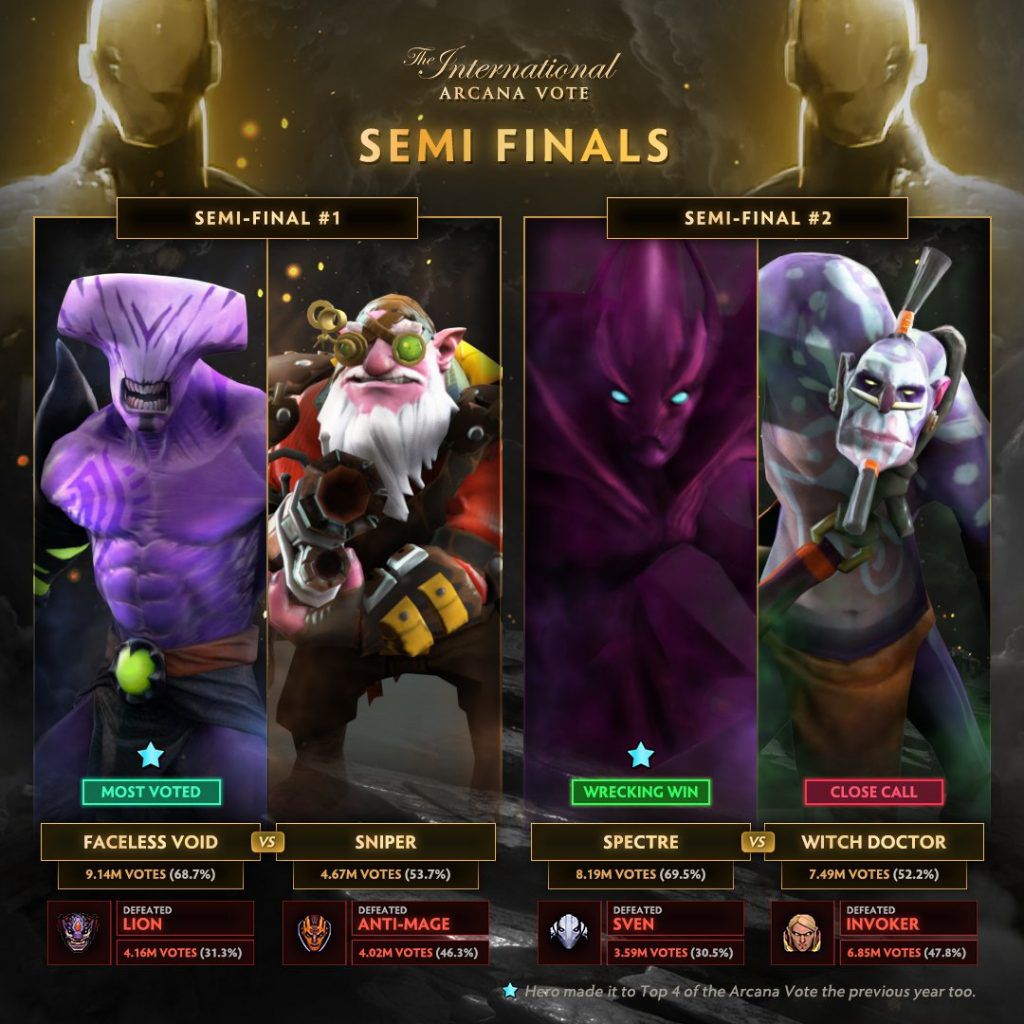 As you can see, the hero with the most votes from the previous round is Faceless Void with 9.14 million, followed by Spectre with 8.19 million. Witch Doctor comes in third place in terms of votes from the last round at 7.49 million, while Sniper had the least votes with 4.67 million.
Dota 2 Battle Pass owners can now throw their votes at either their favourite or split them between two favourites if they so choose.
Our prediction is Faceless Void will wreck Sniper, while Witch Doctor and Spectre will be a close call, with the latter coming out on top.
Header image via Valve.