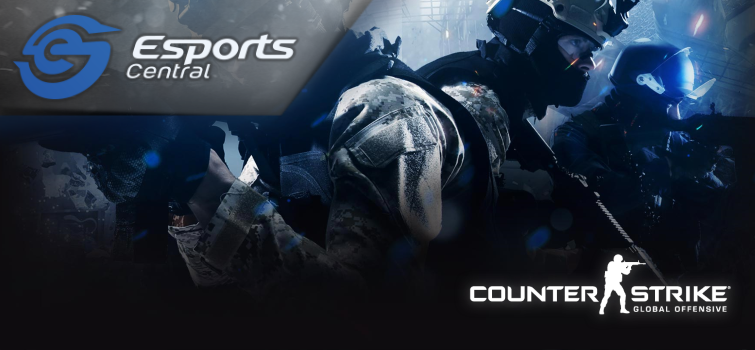 Preview: Mettlestate's Vodacom 4U CS:GO Cup at Rush
Michael 'axtremes' Harmse
Friday 29 June will see the very first large CS:GO LAN of 2018 being held at Rush Esports. A total of 16 teams will be crossing swords at Pretoria's Sun Arena. The R150,000 in prizes that is on offer to the victors will be enticing. Of more importance to the teams however will be the opportunity to claim the first significant title of the year. Considering it's already the end of June, it sounds a little crazy to be saying that about the country's premier esport.
The teams to watch
Big 5 Esports have seemed to return to their status at the second best team in the land after being usurped by Goliath Gaming in the previous leg of VS Masters. It does need to be noted that Goliath were missing captain Ashton "Golz" Muller for a game or two. Big 5 still had a much improved Leg nonetheless. Both teams will be a threat at Rush, but both are almost entirely unproven on LAN since their formation. That's not really their fault however due to the distinct lack of local offline competition in the last year aside from ESL Africa Season Two, where neither made it to LAN. It does seem strange to be talking about Goliath's second LAN appearance being at Rush a year after their first – also at Rush last year for the faux ESWC pseudo-qualifier. Big 5 have not been to a single LAN. The majority of the players on both teams are highly experienced, so I'm sure they'll be fine.
The next best team right now is probably Leetpro. They've shown themselves to have the ability to beat Goliath in best of ones, but haven't quite closed the gap in best of threes. Leetpro have solid upset potential and could be an outside bet for a podium place. The main peloton behind them consists of Sinister5, White Rabbit Gaming and xTc Gaming. This is a very closely contested midfield in which all these teams are capable of beating each other, depending on the matchups they get. It's highly unpredictable in this area. These teams all have very real potential to grab a map or two off Big 5, Goliath and possibly even a series victory over Leetpro. It's not likely, but it is entirely possible.
The Vodacom 4U CS:GO Cup is Energy's to lose
Currently undefeated with 11 victories and no losses in ESEA Season 28, Energy eSports should win the season comfortably for back to back titles. That's the only gauge we have at the moment of their relative level of performance to other local teams since they've largely sat out other competitions this year.  Their inclusion of young gun Gareth "MisteM" Ries into the roster absolutely cannot fall at the first hurdle. That being Rush. Their first LAN at Rush this weekend should be an easy victory. If it isn't, then the MisteM pickup can only be considered a failure.
Such was their dominance in the last season of ESEA and during the second half of last year, that anything other than winning every tournament they enter is simply not good enough. Even dropping a map in a local tournament is a spiritual defeat. There can be no excuses or waiting for the team to find form, new member or not. The best stay the best because they make no excuses. Victory is their ambrosia and their burden in equal measure.
A clear path
There is a clear gap between Energy and Big 5 that has been there for the entirety of Big 5's existence. This is also true of Energy and Goliath. Energy are the clear best local team and there is no Bravado Gaming to stand in their way this time. Not that BVD were able to stop them a year ago at Rush or at the last LAN all those many months ago at ESL Africa Season Two Finals at rAge. This is Energy's opportunity to definitively stamp their authourity on local Counter-Strike in a manner not seen since 2016 Bravado. To establish an era. To build a dynasty.
At MisteM's first offline event, the young prodigy will need to hit the ground running if the team is to smash the opposition. The pressure is certainly on them. Energy desperately need to reaffirm that they are the best. This does theoretically present the other teams with a possible sliver of an opportunity to knock over the juggernauts of SA CS:GO, even if it looks extremely improbable at this stage. One can never say never in CS:GO, but I'll go ahead and say it. Energy will win Rush. It's going to be extremely illuminating, whatever happens. When Energy win.
I'll be casting the opening match, Energy eSports vs eXdee Gaming, with Barry "Anthrax" Louzada at 10am on Friday over at www.twitch.tv/mettlestate