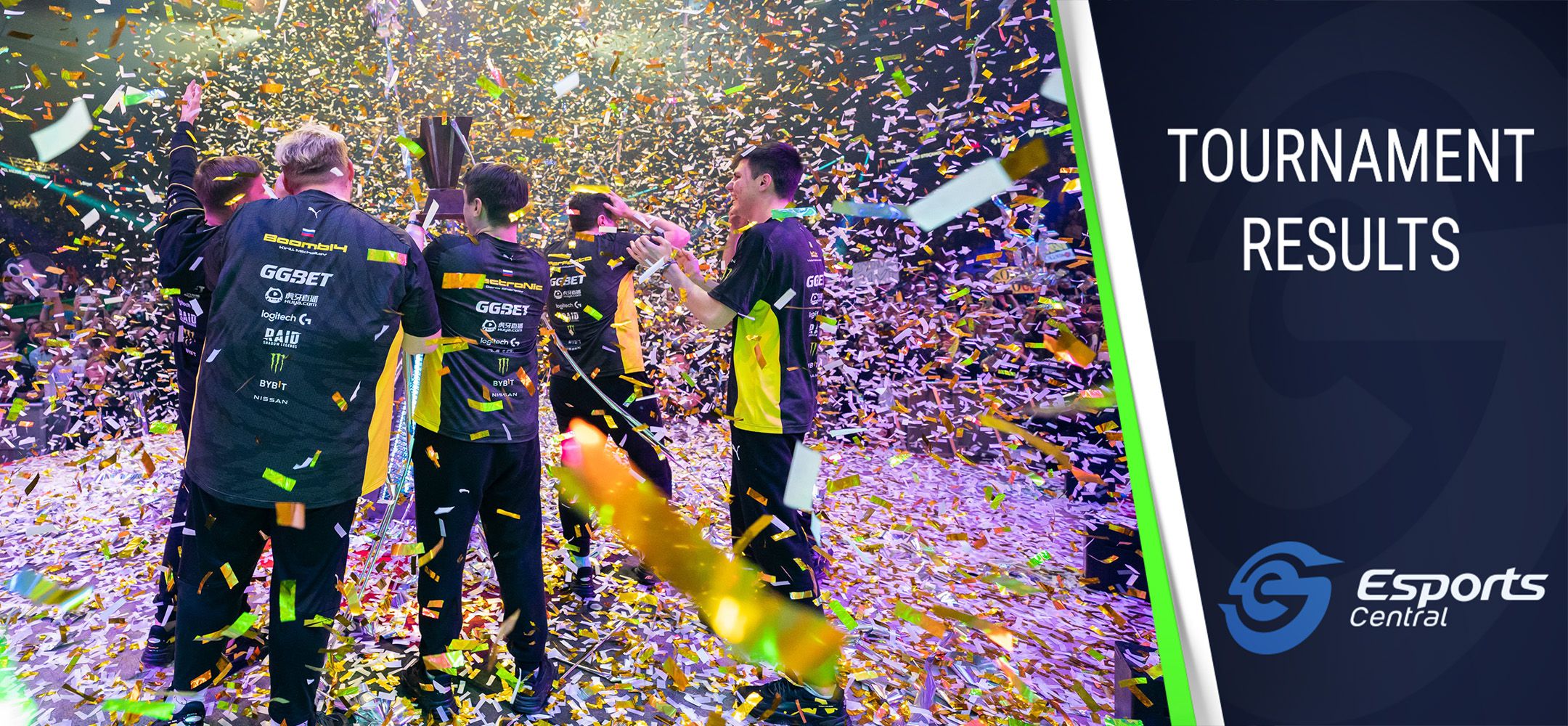 Na'Vi sweeps G2 Esports to win PGL Stockholm Major
It's been incredible to see CS:GO esports return to LAN thanks to the PGL Stockholm Major. 24 of the best teams in the world have been competing since 26 October, and now, we finally have a champion. Here's what went down at the PGL Stockholm Major as well as a highlights video from the grand finals.
PGL Stockholm Major grand finals
With an electric atmosphere in the Avicii Arena in Stockholm, Sweden, a crowd gathered over the weekend to witness the playoffs of the first Major in two years.
Both G2 Esports and Na'Vi made it through the Legends stage without a scratch. During the Champions stage playoffs, Na'Vi looked unstoppable, beating Vitality 2-0, and absolutely crushing Gambit with a 2-0 which saw Gambit only win 11 rounds across both maps. G2 Esports managed to knock out NIP with a score of 2-0 and had to reverse-sweep Danish powerhouse Heroic after losing the first map of the series to make it to the grand final.
Check out our video below, featuring highlights of the PGL Stockholm Major grand final.
In the grand final, all eyes were on Oleksandr "s1mple" Kostyliev from Na'Vi, and Nikola "NiKo" Kovač from G2 Esports and their clash didn't disappoint. G2 picked Ancient as the first map, and while the squad clearly had a plan, s1mple and company were unrelenting, beating down G2 16-11.
Na'Vi's map pick of Nuke, which the team hasn't lost since May 2021, was an incredibly tight affair. G2 pushed Na'Vi to their limits and at one stage, they were up 14-7. Na'Vi mounted a near-perfect defence and pushed G2 to overtime. Following an intense double-overtime, Na'Vi clinched victory on Nuke with a 22-19 round score, beating G2 with a map score of 2-0 to claim the PGL Stockholm Major trophy.
With the win, Na'Vi becomes the first team ever to win a Major without dropping a single map, making CS:GO esports history. A big congratulations go out to Na'Vi for their stunning performance during the PGL Stockholm Major. It was simply incredible to see the GOAT of CS:GO esports, s1mple, finally lift his first Major trophy. For their win, Na'Vi gets $1 million in prize money, while G2 Esports limps away with $300,000 for their efforts.
Header image via PGL.