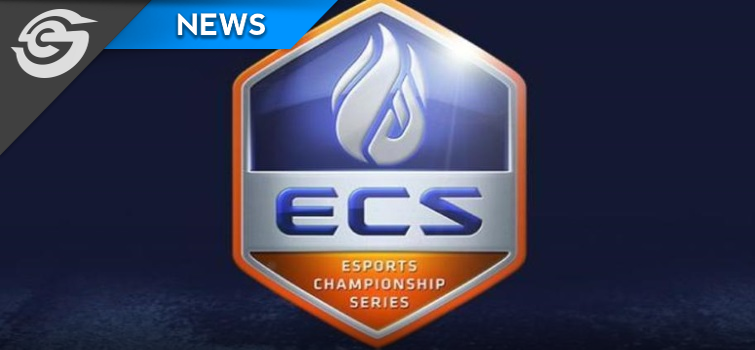 FACEIT ECS Season 5 Finals Wrap-up
Michael 'axtremes' Harmse
The fifth season of FACEIT's Esports Championship Series (ECS) league came to its conclusion over the weekend. At a packed SSE Arena in Wembley, London, eight teams did their level best to claim the sizeable $250,000 first prize. The overall $660,000 prize pool is one of the richest for a league on the international CS:GO calendar. As it turns out, having YouTube as a primary sponsor means your tournament has no shortage of money. Thankfully, from a CS:GO perspective, ECS Season Five also had no shortage of action and drama on the servers. Counter-Strike's biggest tournaments seldom fail to deliver an entertaining spectacle.
The Group Stages
At first glance
The group seedings for ECS seemed rather lopsided. Some would call it downright broken. Group A was incredibly stacked with all of Astralis, Team Liquid, fnatic and Cloud 9 crammed together. Astralis are undoubtedly the world's current best team, with Team Liquid being one of their closest competitors. Both IEM Katowice winners fnatic and Boston Major champions Cloud 9 can also be dangerous on their day.
Group B by contrast seemed a little lightweight. Luminosity were clearly the weakest team, while the newly revamped G2 Esports lineup would need some time to find their feet. FaZe Clan had only just swapped the fnatic-bound Richard "Xzist" Landström for interim substitute Jørgen "cromen" Robertsen. While usually a sure bet for a deep run in tournaments, this lineup hadn't had any time together, leaving FaZe as something of an unknown quantity. NRG had looked impressive online all season and came into the finals with a good result after making the final of Starseries Season Five. Would that translate to a LAN with teams like Astralis and Liquid in attendance?
Group A
Cloud 9
Despite pushing world number ones Astralis to the absolute limit in their first BO1 match on Inferno, Cloud 9 failed to advance out of groups. With former in game leader, Pujan "FNS" Mehta set to depart the team, they were playing a more lose style. This played entirely into the hands of Astralis and then fnatic in the first Group A decider match. They went down 2 – 1 to the Swedes and ended another tournament with disappointment.
fnatic
Aside from their lone ray of sunshine against Cloud 9, fnatic struggled to make an impression against Team Liquid in the final Group A decider match. Liquid disposed of them with ease on Nuke 16 – 5 and only had marginally more trouble on Inferno, with a 16 – 13 win. Switching in game leader Maikil "Golden" Selim to entry-fragger in favour of Xzist as their new in game leader didn't have a successful first outing at all. I simply don't see it working for them long-term. Golden could well have one foot out the door, whether he likes it or not.
Team Liquid
The best North American team had no trouble making it out of groups. Aside from getting utterly destroyed at the hands of the Danes of Astralis in their BO1 matchup. Nicolai "dev1ce" Reedtz put on an AWPing masterclass on Inferno, dashing Liquid's dreams with a sublime 1.72 HLTV rating.
Astralis
The one team you'd confidently put money on to make the final, if not win it in present-day CS:GO. They certainly didn't disappoint, sitting pretty at the top of the group.
Group B
NRG
The Americans started well by sweeping aside the new G2 lineup with ease. They then claimed the coveted scalp of FaZe in surprising fashion. NRG topped the group against expectations and looked dangerous heading into the playoffs.
FaZe Clan
In their opening match against Luminosity, it went as predicted: 16 – 1. What was not predicted was their 8 – 16 loss to NRG. FaZe looked lifeless and flat in that match on Cache, which was worrying. Was cromen perhaps not the right player for the team? In the decider match, not much could really be gleaned from their drubbing of G2. That went as expected and FaZe progressed, though without looking their usual selves.
G2 Esports
The Richard "Shox" Papillon-driven new iteration of the team will need some time to prove its worth. Heading into ECS, they had only a week to prepare. Returning legendary Belgian in game leader, Kevin "Ex6TenZ" Droolans confirmed in an interview prior to the tournament that they would be playing a more loose style due to their limited preparation time. With only Shox and kennyS as the heavy fraggers in the team, that approach clearly was not fated to work. Bodyy and SmithZz were never going to be enough backup to those two. Time will tell on this roster, but their first hit out was not auspicious at all.
Luminosity
They got stomped, as expected.
The Semi-Finals
NRG vs Team Liquid: 0 – 2
The all-American battle. Team Liquid are however clearly a better team at this stage, man for man and as a unit. They did well to neutralize NRG's Bulgarian sensation CeRq and didn't give him a look-in into the match. Without CeRq's AWP firing, NRG lack a little in firepower. Liquid were able to overpower them without much resistance. Inferno's 6 – 16 and Nuke's 8 – 16 score lines clearly reflect that. Keith "NAF" Markovic did the most work for his team, getting a superb 1.72 HLTV rating to his name.
Astralis vs FaZe Clan: 2 – 0
The match many thought should be the final. Aside from a close come from behind victory on Train, Astralis looked to be in control of the series overall. They overturned a large deficit on Train to take it 16 – 14 and break the spirits of FaZe. The European mix team surely had to feel aggrieved to let the map slip after an exceptional opening half put them in a prime position to win the map. On Inferno, Astralis showed why picking that map against them at the moment is folly. The 16 – 8 score reflected how untroubled they were. Device again took the series by the horns and ended with a 1.36 HLTV rating and a 43-28 K/D against one of the world's best teams. Dominant from the Dane.
The Grand Final
Astralis vs Team Liquid: 2 – 0
The Danes started the better of the two teams on Mirage, racing to an 11 – 4 lead in the first half on CT side with little apparent effort. The North Americans lost the opening four rounds which put Astralis on map point at 15 – 4. From there however, Liquid showed some extreme tenacity to get within one point of taking it to overtime. In the first half Astralis seemed to win every clutch. In the second, they all seemed to go the way of Liquid. That was until Astralis with their backs against the wall came good at the death to steal away the map. Device managed to win the 1v1 on B site to clinch the victory. It was an epic exhibition of Counter-Strike from both teams and set up a mouthwatering battle on Dust II.
Team Liquid had the map on lockdown after Epitacio "TACO" de Melo won a 1v3 on the force buy in the second round. It got all the way up to 2 – 10, with Liquid barely being troubled by Astralis' CT defenses. The Danes then managed to grab the last 3 rounds to head into the half 5 – 10 and were in with a chance. Astralis then set about overturning the deficit on T side and raced to a 14 – 10 lead. Liquid tried their best to hit back, but Astralis closed it out 16 – 11 to claim the series and the title in front of one of the best crowds in esports.
Astralis are the best team in the world, playing the best brand of fundamental and tactically sound CS:GO we've seen in the last few years. They've won three tournaments in the last six weeks and show no signs of stopping. It will take a monumental effort to topple them from their throne. Meanwhile, device again bagged himself another HLTV MVP award for the tournament, with an overall tournament rating of 1.30. The 22 year-old and his team must be the favourites heading into September's London Major, also hosted by FACEIT. I can't wait for that!