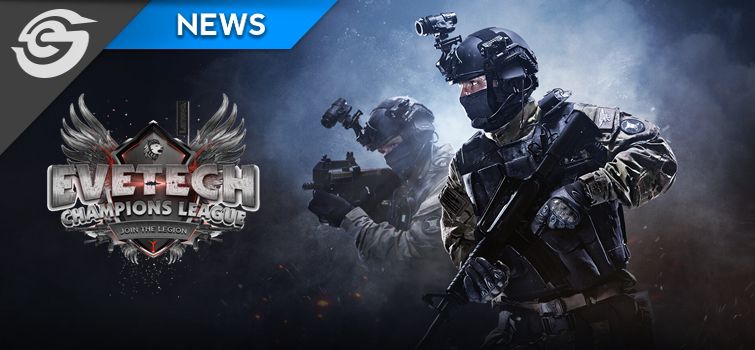 Registrations open for Evetech Champions League
Clint 'Zombie Dredd' O'Shea
Mettlestate has announced details of their upcoming Evetech Champions League for CS:GO. The announcement followed their show match featuring the CS:GO Legends and Leetpro Esports on Sunday night.
The Seasons
The Evetech Champions League will boast a R50,000 cash prize pool per season, with a total of four promised. The Evetech and Lenovo sponsored tournament series will feature 16 teams. These top 16 teams will be determined by an open qualifier. Registrations are now open to all eager local CS:GO teams.
Dates are not yet available for the four seasons. One can however assume (based on Mettlestate's previous events) that each season will last around two months with weekly matches being streamed. We will keep you updated on any developments in this regard.
Leetpro take the win
Leetpro Esports took the CS:GO show match against the Legends team which featured local stalwarts of the scene: Dillon "uNreaL" Jost, Dane "racno" Friedman, Jannie "HellHound" Van Niekerk, James "zerOch4Nce" Wjinberg and Riaan "stYle" Van Niekerk.
The Leetpro team secured the win 2-0, and for their efforts bagged themselves R10,000 in cash.
Mettlestate have a busy period coming up with the ASUS ROG Dota 2 Cup also scheduled in the coming months. Qualifier matches for the tournament are in fact scheduled to kick off tonight.
For further information, you can find Mettlestate here: Site | Facebook | Twitter | Discord