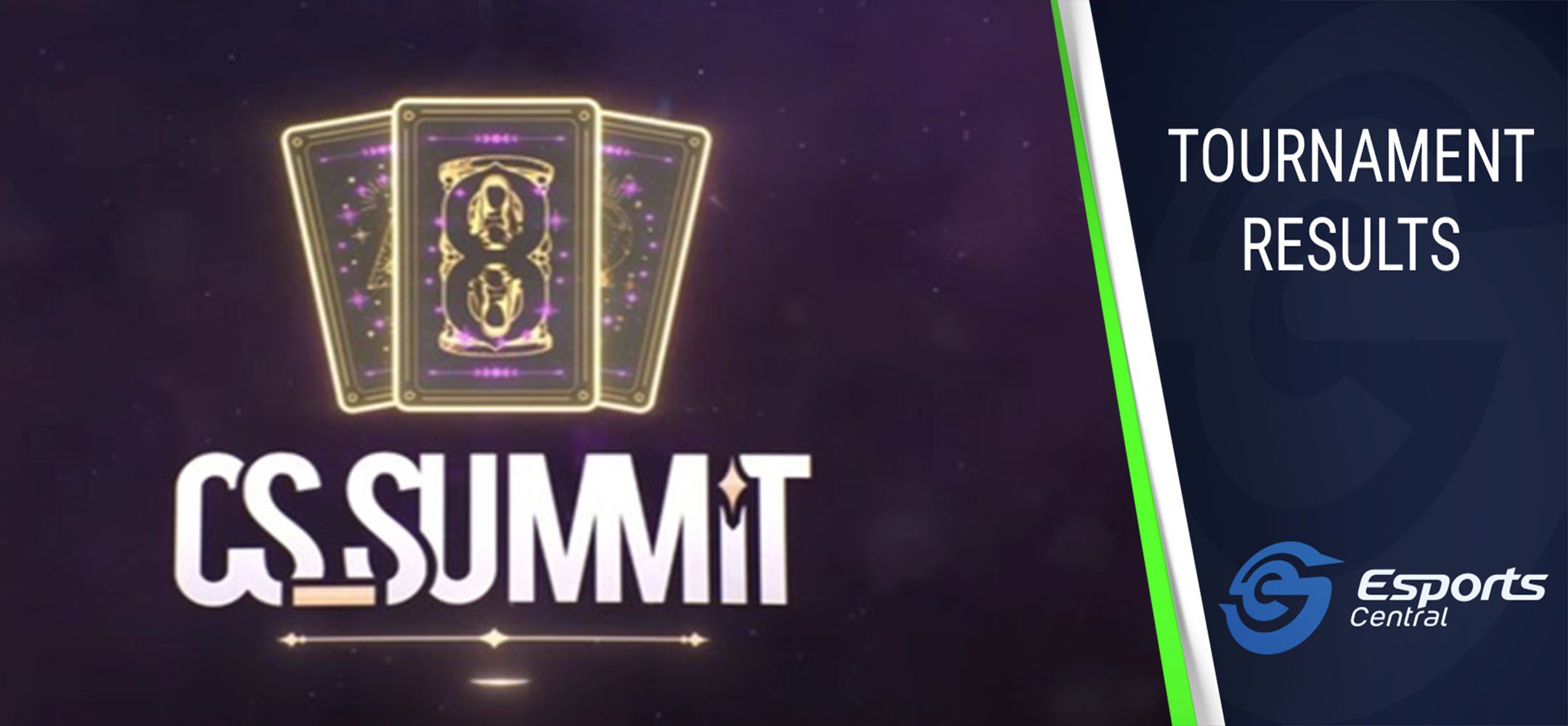 Extra Salt claims 5th place at CS_Summit 8
The first North American RMR event with points towards a possible spot at the Stockholm Major, CS_Summit 8, finished up over the weekend. Extra Salt, with two South African players and a coach, competed at the tournament, and unfortunately, ended in 5th place. Here are the full results for CS_Summit 8.
CS_Summit 8 results
Despite going 2-0 in the group stage, Extra Salt couldn't manage a win during the CS_Summit 8 playoffs. The team lost 2-1 to FURIA in the upper bracket. Then, Extra Salt lost a close 2-1 match against EXTREMUM. However, in the 5th-6th place decider match, Extra Salt showed what they are capable of, beating paiN Gaming with a clean 2-0.
In the end, it was Team Liquid who made it to the grand final of CS_Summit 8 and defeated Brazillian team FURIA Esports to claim the crown.
CS_Summit 8 final standings:
1st place – Team Liquid – Wins $17,000 and 1,600 RMR points.
2nd place – FURIA Esports – Wins $10,000 and 1,500 RMR points.
3rd place – EXTREMUM – Wins $7,000 and 1,400 RMR points.
4th place – O PLANO – Wins $5,000 and 1,300 RMR points.
5th place – Extra Salt – Wins $4,000 and 1,200 RMR points.
6th place – paiN Gaming – Wins $3,000 and 1,100 RMR points.
7th & 8th place – Evil Geniuses & Bad News Bears – Wins $2,000 and 950 RMR points each.
While Extra Salt's performance was a bit disappointing, especially considering their 2-0 run in the group stage of CS_Summit 8, they did earn 1,200 RMR points. To the best of our knowledge, Johnny "⁠JT⁠" Theodosiou, Aran "⁠Sonic⁠" Groesbeek have become the first South African players to ever earn CS:GO RMR points.
We look forward to seeing Extra Salt compete at IEM Summer 2021, their next big event taking place in Europe, which starts on 3 June 2021.
Header image via BTS.